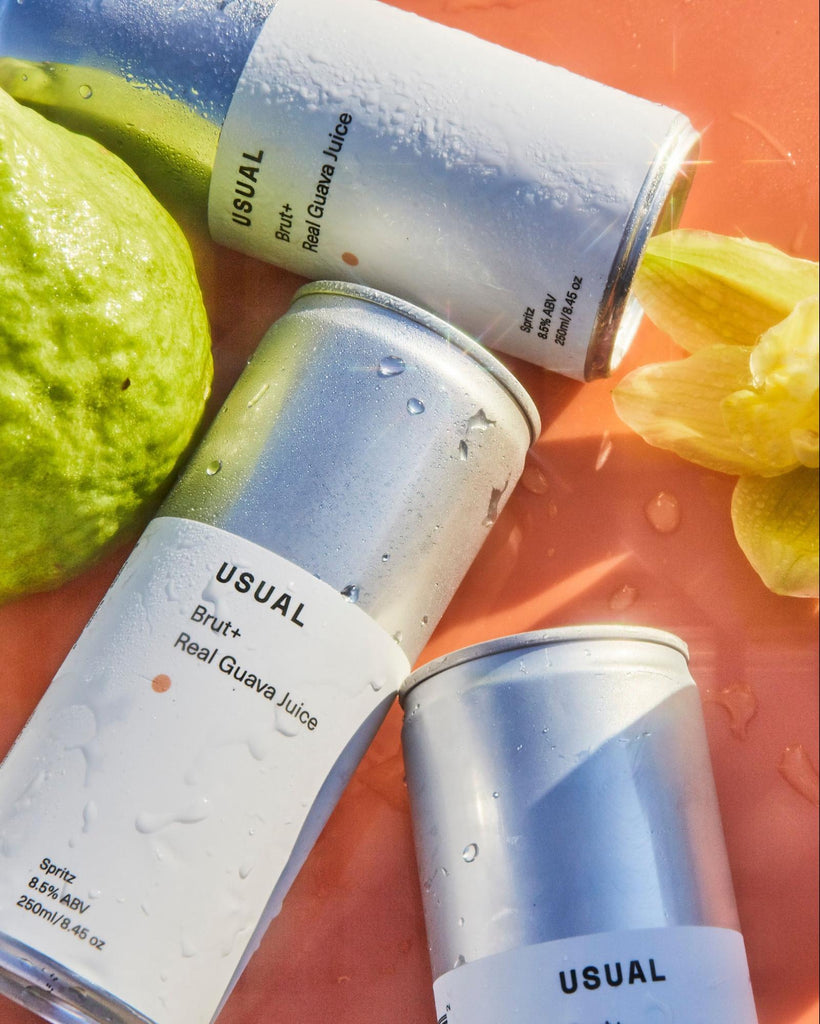 Canned Wine: How Long is Canned Wine Good For?
McKenzie Hagan |
When you think of cracking open a cold one, chances are it's beer that comes to mind, not wine. Akin to those boxed wines you might have chugged during your college days, canned wine offers an affordable, unpretentious, and convenient way to enjoy a "glass." In fact, wine in a can is slowly but surely rising in popularity (although sales still pale in comparison to bottled wine).
These days, it's not uncommon to see cans of red wines, white wines, rosé wine, and sparkling wines lining store shelves. You might have even popped open a couple of cans at Coachella, a picnic, or even a wine tasting party.
Sure, the idea of sipping your Chardonnay or Pinot Noir out of a can isn't exactly the most sophisticated method for getting your drink on, but it does show how winemakers are thinking outside the bottle (and box).
So, what's the deal with wine in a can? You're probably wondering about its quality and what types of wine actually come in a can. You also likely want to know the difference between wine in a can versus wine in a glass bottle. Well, wonder no more. We're spilling all the details so you can crush your next wine sipping experience. 
Is Wine in a Can Good Quality?
Perhaps the first question people have about canned wine is whether it's low-quality stuff. While canned alcohol has a reputation for being overly sweet, high calorie, and poor quality, that's not always the case.
The key is to look for products made by trusted brands and winemakers that produce high-quality wines. Also, read the label to determine its specific variety and any other details. You read labels for everything else, and your wine is no exception.
What Are the Types of Canned Wine? 
While it's true that you have far more more options for finding a bottle of wine versus a can of wine, the choices for canned wine continues to grow — and it's not just sparkling rosé or other fruity sparklers with notes of strawberry, stone fruit, green apple, grapefruit, or watermelon. Today's winemakers are mixing things up with a range of single-varietals and blends, including:
Grenache

Blanc

Pinot Grigio

Pinot Gris

Sauvignon Blanc

Viognier
Wine in a Can vs. Wine in a Bottle
When it comes to canned wine versus bottled wine, there are a number of reasons why bottles have always been the vessel of choice. (Granted, the world's first wine containers were made of clay, but the glass bottle has been unbeatable since the 17th century. Take a look at our rundown on the history of wine for all the fascinating details.)
For starters, glass bottles come in a variety of colors to provide UV protection against sunlight and fluorescent light, which can negatively alter the flavor of wine. Glass bottles also allow the wine to age — sometimes for years — while most canned wine is intended to be sipped sooner than later. (In general, wine in a can has a shelf life of about 18 months max). 
What's more, some wine cans may have BPA or other chemicals, and it's not always clear when canned wine has expired, leaving you with a less than desirable drinking experience.
When it comes down to it, wine in a can just doesn't have the same tie to tradition that a bottle of wine has. From house wine to fine wine, clear glass to amber glass, the bottle is synonymous with vino. 
That said, we're not here to trash talk wine in a can. There's no denying the convenience and portability of canned wine, and we love that you can chill it in a flash. We also appreciate that wine in a can means you don't have to commit to drinking a full-size bottle of wine. (FYI, we have another alternative to address this issue, but more on that in a bit.)
Wine In a Can You'll Love
If you're looking for one of the best canned wines, you simply must give the Usual Spritz a try.  Offering a fresh tropical twist on the classic wine spritzer, Usual Spritz pairs two perfect partners — refreshingly bright Brut and real guava juice — within a chic, slim container that you can crack open anytime. 
As with all Usual Wines, this bubbly in a can is brimming with clean, simple ingredients. We take pride in producing wine the Old-World, natural way: in sustainably farmed small batches with minimal processing and nothing artificial. 
Each 8.4-ounce can of Usual Spritz is the equivalent of a large glass of our dry, Brut sparkling wine with a splash of 100% guava juice (no sugar added). It's a crisp, fruity, easy-drinking, low-alcohol spritzer with 8.5% ABV, 3 grams of natural sugar, and 83 calories per serving. 
In other words, it's the perfect drink when you're in the mood for a little fizz and real fruit flavor without any cloying sweetness or high alcohol content. And just so you know, every can of Usual Spritz has more than 6,000 bubbles. (Yes, we counted them 'cause that's just how obsessed we are about the details.)
A Bottle of Wine That's Anything But Business As Usual
While nothing compares to the experience of enjoying a bottle of wine, the truth is that it's not always practical. Maybe you just want to unwind after a long day or raise a glass (not two or three) to toast a friend. Whatever the case, you probably don't want to pop open a whole bottle you know you can't finish. (And unlike spilled milk, we won't blame you for crying over wasted wine.)
The solution: Usual Wines, which gives you a large glass of real wine, by the bottle. With a shape that evokes the iconic Erlenmeyer flask, each bottle of Usual Wines ensures that you can enjoy a generous pour of your favorite vino without worrying that a single drop will go to waste. 
Try our Red, Rosé, Brut Rosé, Brut, or Mixed Pack. No matter what you choose, you'll rest assured that there is never any added sugar, sulfites, preservatives, flavors, or other additives swirling in your bottle of wine. You're simply getting the best grapes that California has to offer.
Usual Wines come in single-serve bottles, taking the guesswork out of picking wines. You have your choice of styles and no need for a corkscrew, wine decanter, or even a trip to the store. You can get it delivered right to your door, ready for you to enjoy anytime the mood strikes.
Crack Open a Can, But Don't Forget Your Bottle
While wine in a can might not conjure up the elegance of a bottle of wine, we admit there is some appeal to this casual and convenient sipping situation. Chances are you're not going to crack open cans at your next Friendsgiving feast or other special occasion, but maybe you'll have one at that upcoming concert in the park or beachside picnic.
Of course, you can never go wrong with having a few bottles of Usual Wines on hand. These personal-sized bottles are polished yet practical and offer only the simplest, cleanest ingredients. From luscious red blends and refreshing rosés to delectably crisp whites, these drinks are made for all occasions, and that's certainly worth toasting. For more ways to make the most of your wine-drinking adventures, be sure to check out our Usual Wines blog.