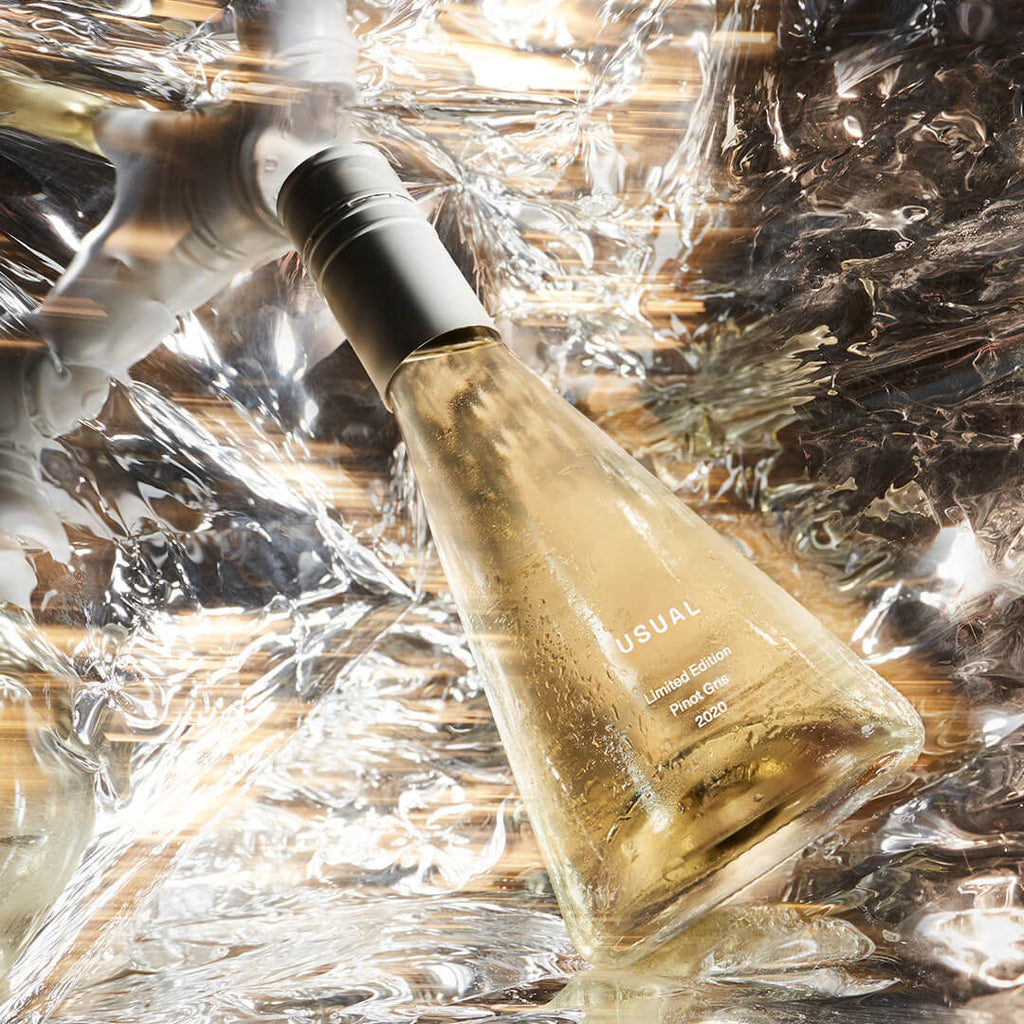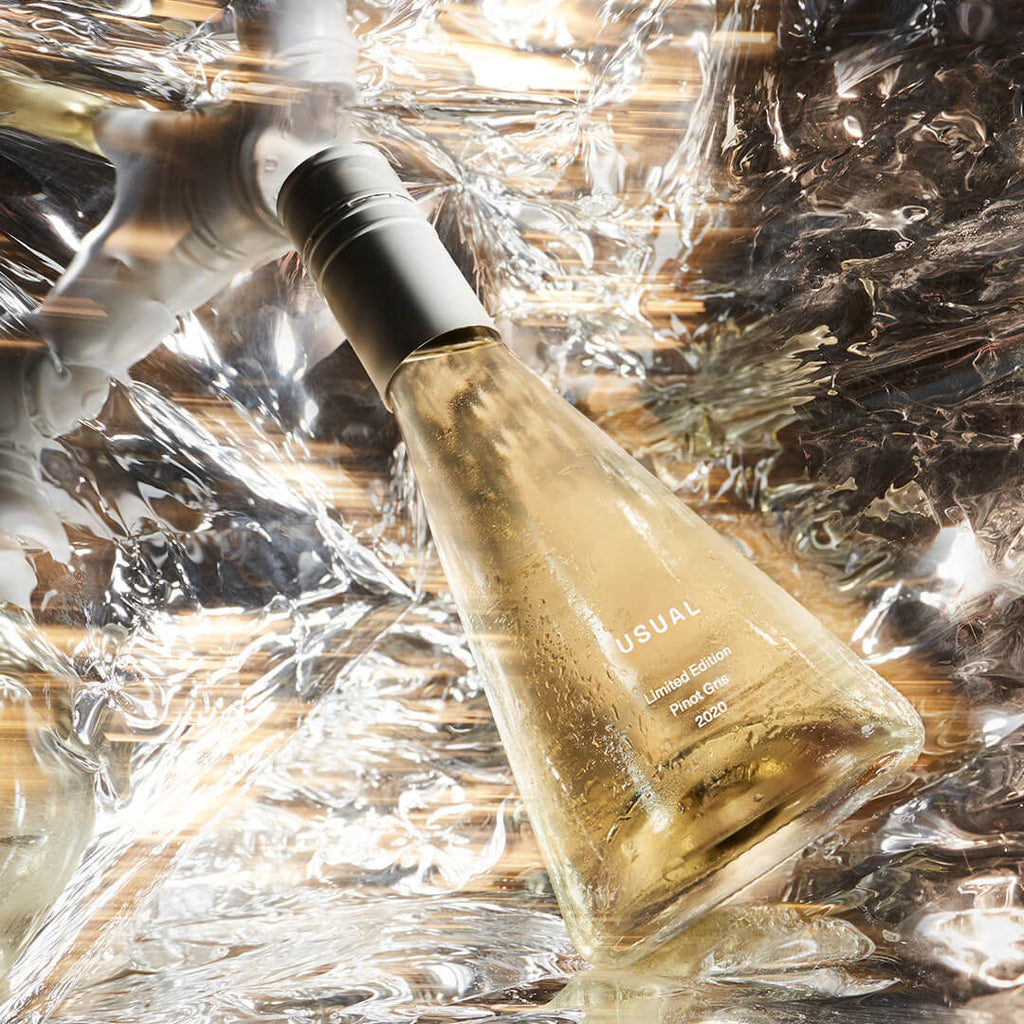 The Details
Volume 6.3 oz (187 ml)
Vintage 2020
Alcohol 14.5%
Serving Size 5 fl oz (148ml). Servings per container 1.26

Pinot Gris
Limited Edition
Fresh out of the barrel - our take on the quintessential refreshing white Pinot Gris. Fruity with a long clean finish. Expertly made in small batches from sustainably farmed grapes with no additives and minimal intervention—the real way. Gold Medal Winner at North of the Gate.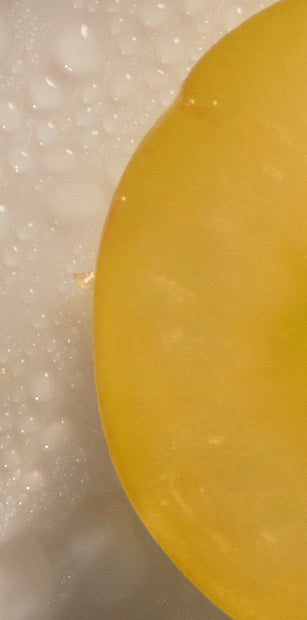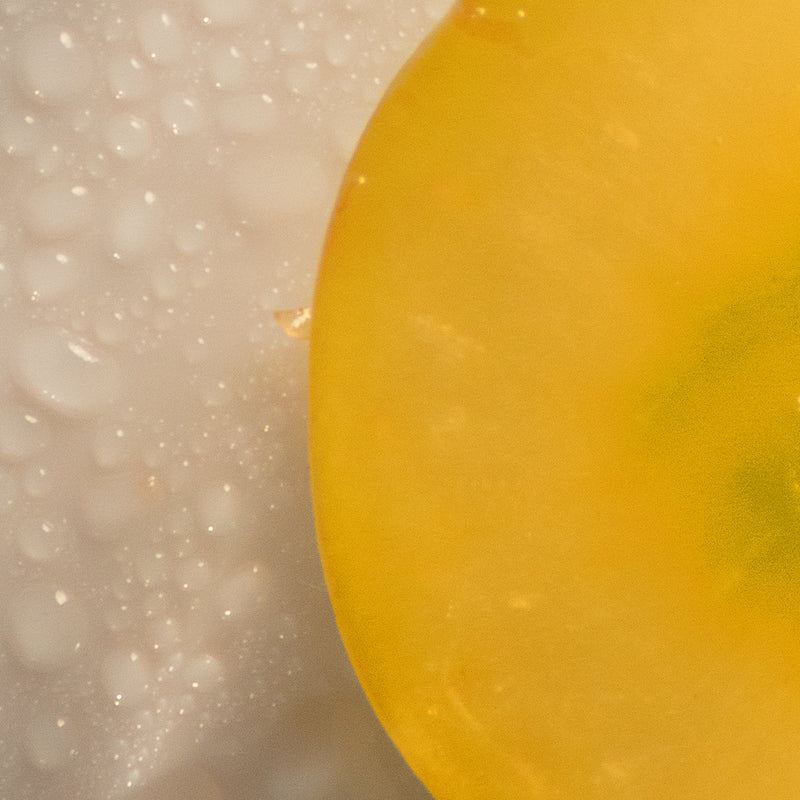 Wine you can feel good about

Nothing artificial
Many wines have added flavorings and colorants, but not us. Not ever.

Fresh every time
Our generous single serve bottles ensure the freshest experience possible.

No added sugar
No reason to artificially sweeten California's best grapes.

Sustainably farmed
We're helping to ensure the future of harvest year after year.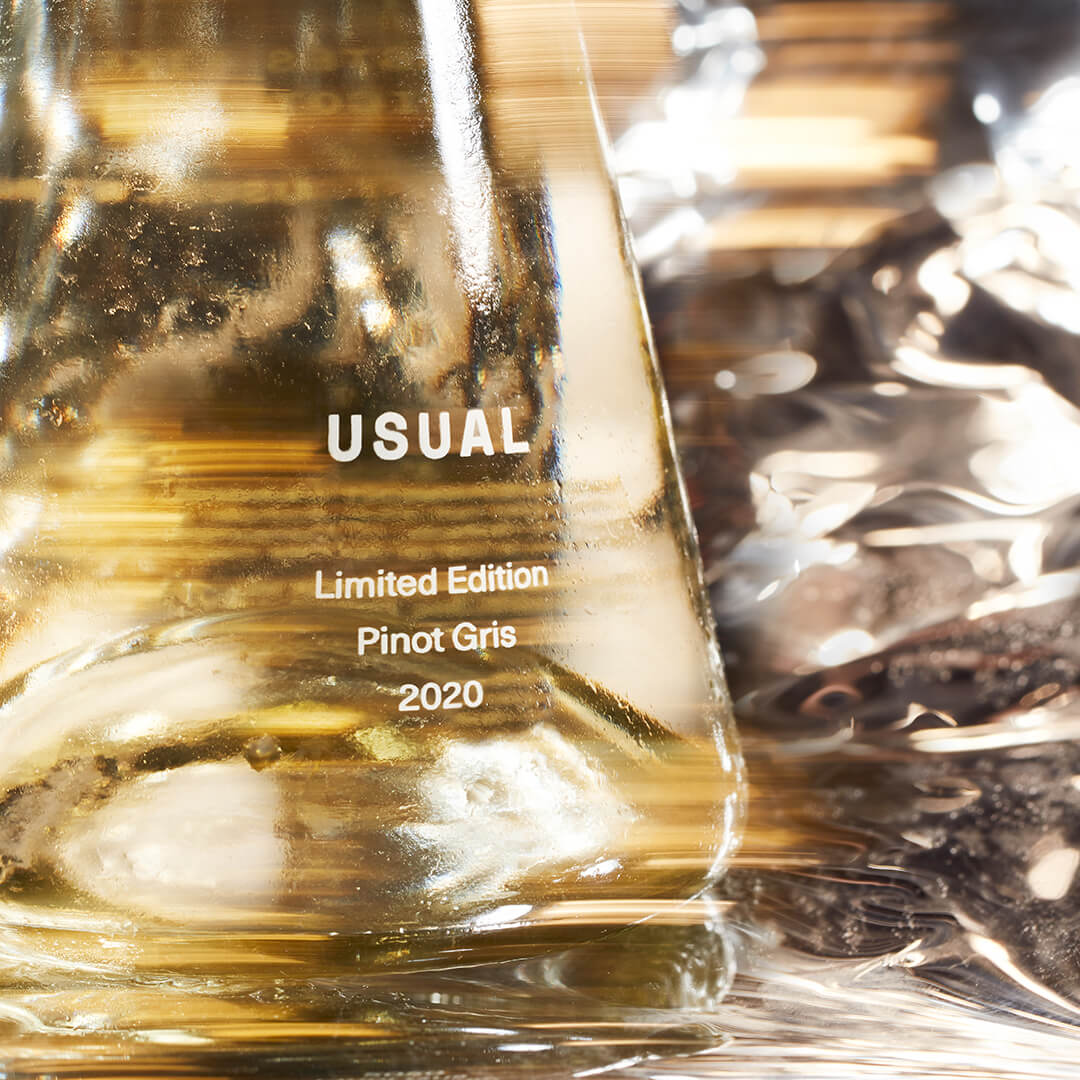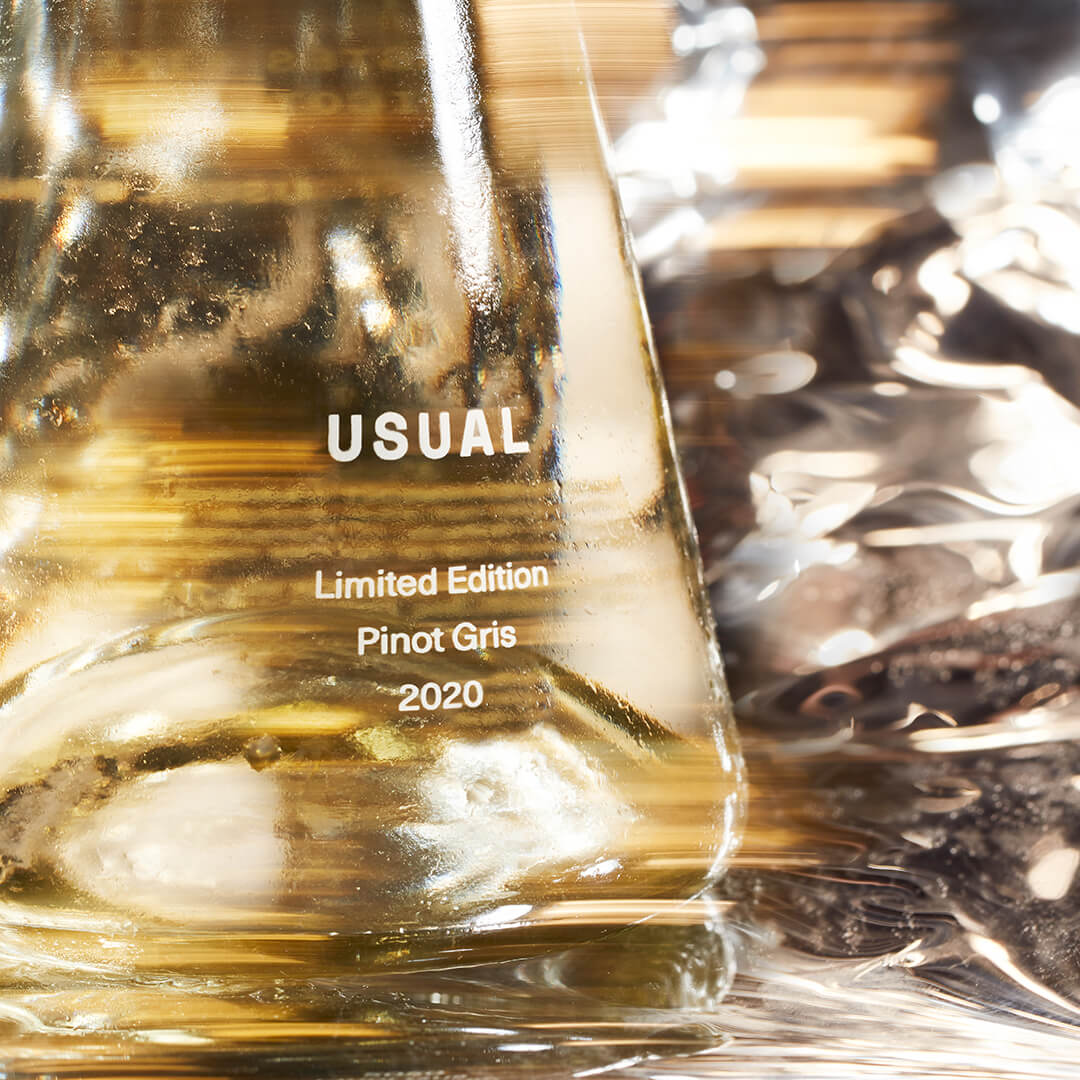 Refreshment, in a bottle
The Pinot Gris is light and fruity with just enough texture and nuance to bring you back for another sip. Not your typical watery Pinot Grigio, this Sonoma grown beauty is fun and flirty but just serious enough. Enjoy chilled.
Honeysuckle
Apricot
Passionfruit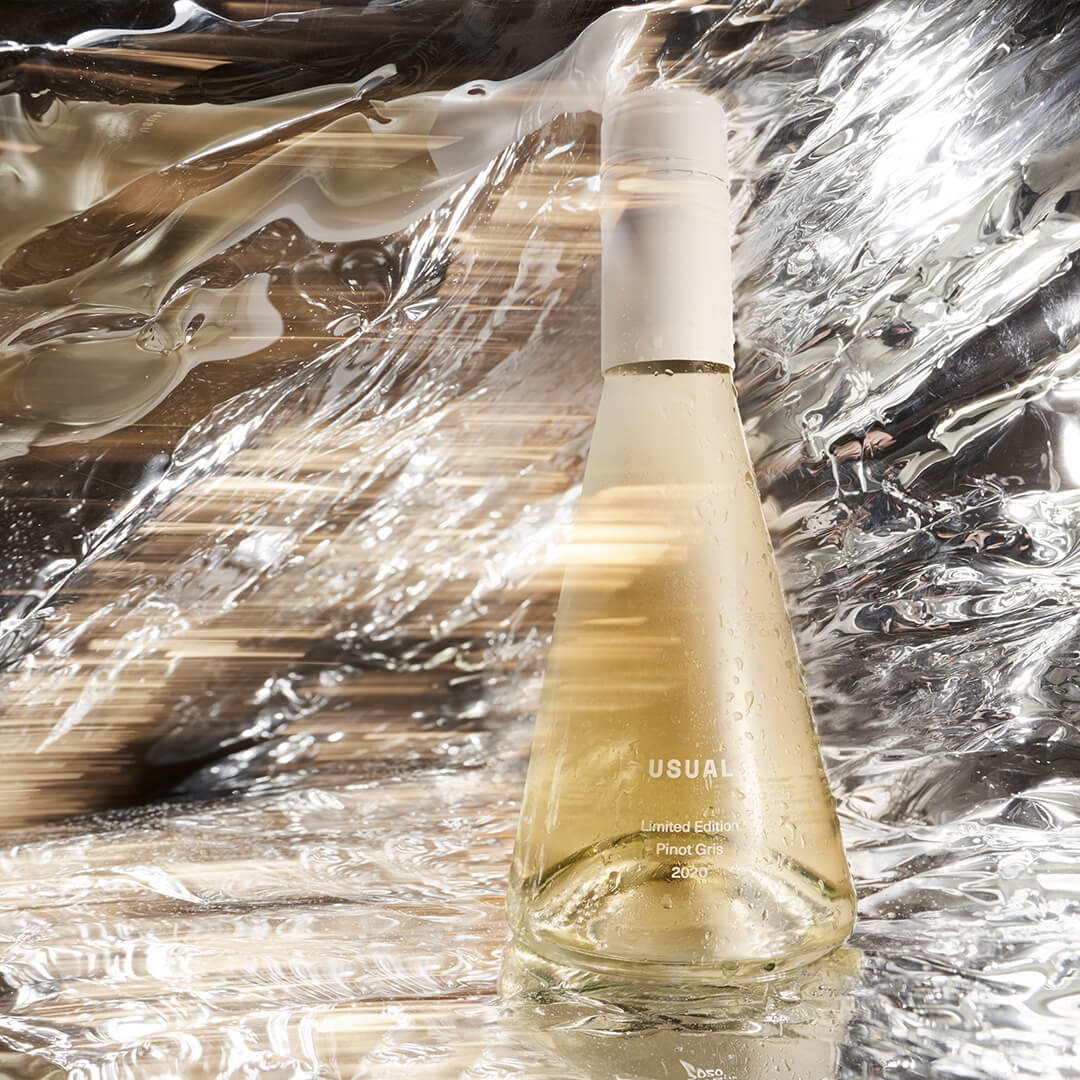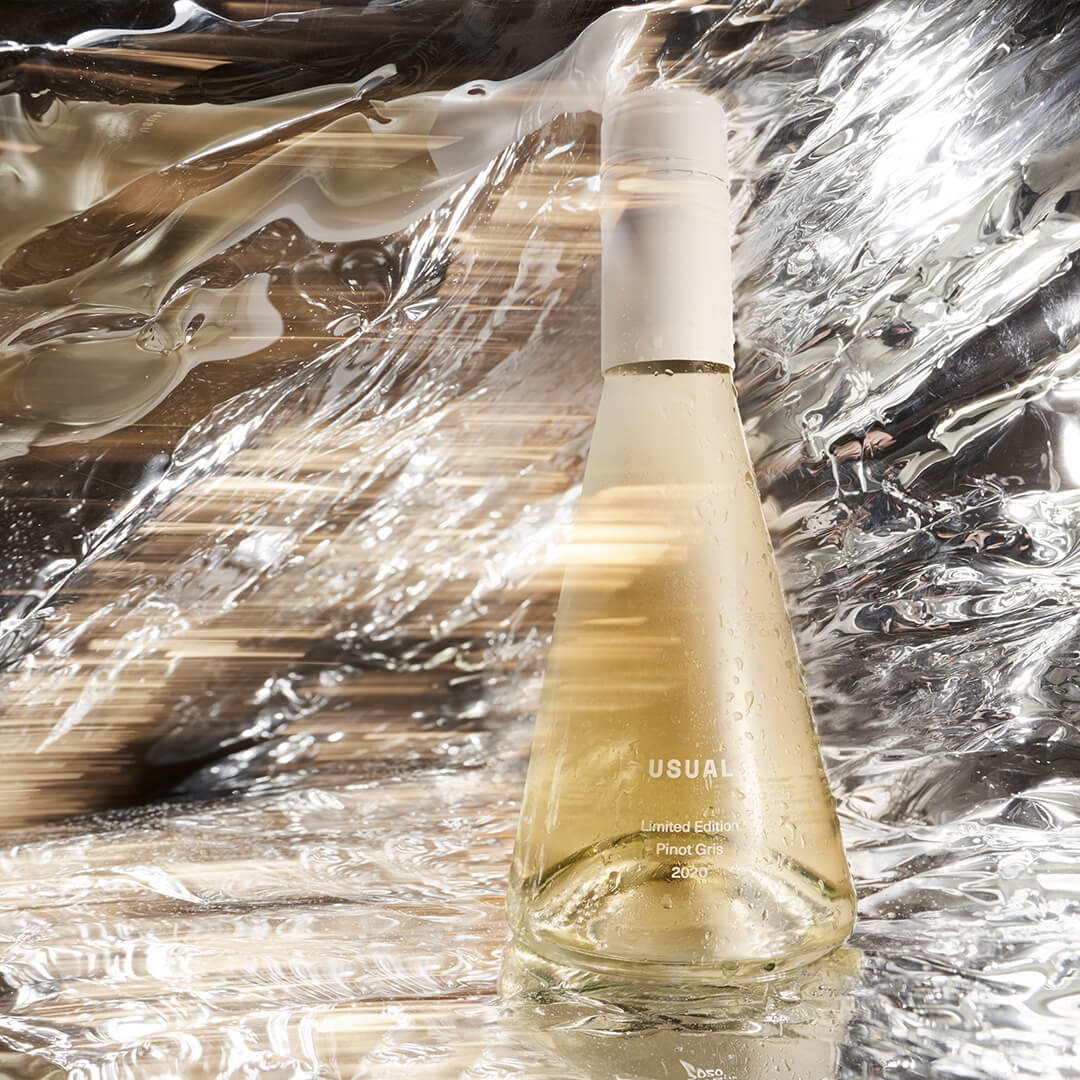 100% Carneros

Los Carneros was the first wine growing region in the United States to be defined by climate and not just geography. Stretching between parts of Sonoma and Napa, this cool and foggy patch of land in Northern California provides the ideal weather for growing fickle grapes like Pinot Gris and Pinot Noir.

Our Pinot Gris benefits from the cool winds off of the San Pablo Bay and the foggy days in the valleys to allow the fruit flavors to fully develop without getting too sweet beneath direct sunlight. The result is a crisp, clean and refreshing wine with all the nuance of ripened fruit and none of the sugar.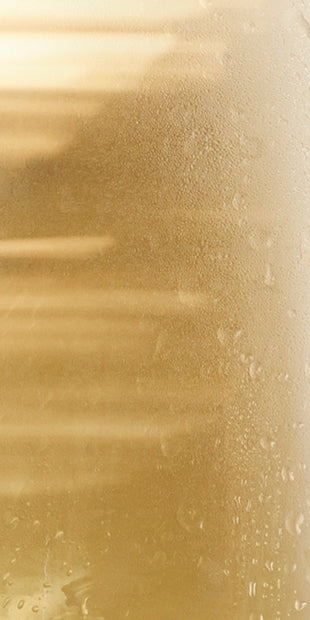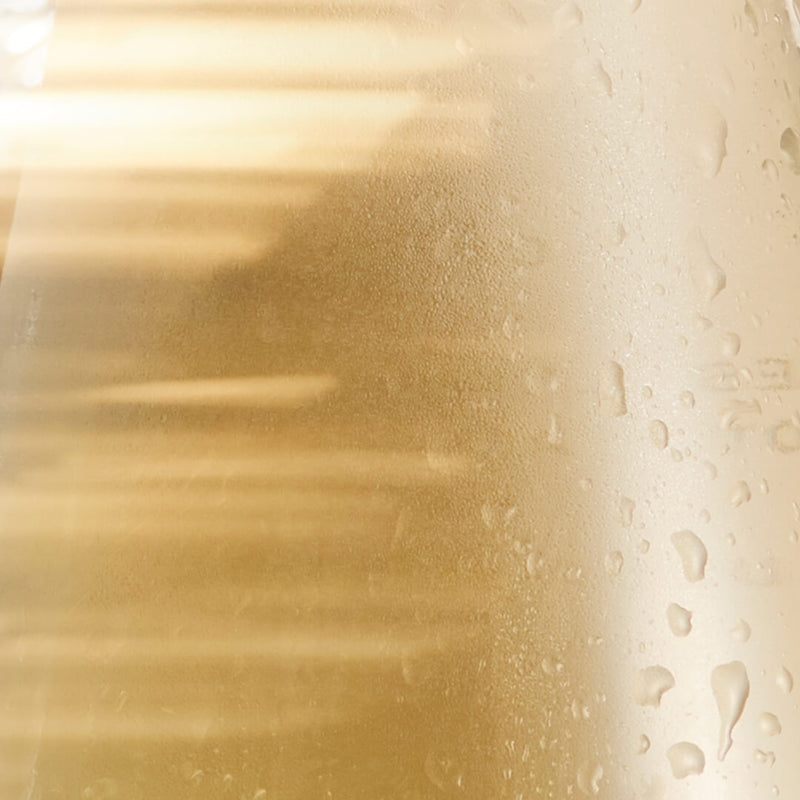 Crisp and light
A new take on the classic white wine, without added sugar - dry and crisp for the modern drinker. Grapes from the foggy Sonoma Valley, bottled in a fresh, new package.

Fruity, not sweet
A myriad of flavors ranging from tart exotic passionfruit to quince and fragrant peach blossom. Fruity and flavorful but crisp - not sweet.

Super fresh
At 6.3 oz, each bottle gives you a fresh, full glass, and candidly, a bit more. Enjoy on the go and on your terms.
Reviews, as Usual
Great wine!!
I love being able to open a bottle to either use for cooking or to drink without having to drink a whole bottle!
It's so great to hear that you love the single servings that we offer of all of our wines, Haley! Thank you for being a customer of Usual Wines!
Great fresh and crisp wine
This wine is crisp and smooth. Perfect for anyday
Thank you for your kind feedback of our Pinot Gris, Cheryl! We are glad to hear about how much you are enjoying it!
Convenient, Pleasant and Enjoyable Wines
Besides them being really enjoyable wines at affordable prices, the serving amount is just right for one person. I don't have be concern about recork a bottle. If I don't finished the bottle, easy to re-screw it back on.
I have severed these wines to friends, whom found them to be very enjoyable.
Lastly, I have always found the shipping of your wines to arrived within a reasonable timeframe.
Thank you so much for the kind feedback, Richard! We are ecstatic to hear that you are enjoying our single servings!
Thank you for the great feedback, Millicent.
Wonderful!
My first try with Usual wines and I am so impressed!! Wonderful and fresh white wine!!
Thank you for your kind words, M.O.! We are ecstatic to hear that your first experience with us was such a great one!