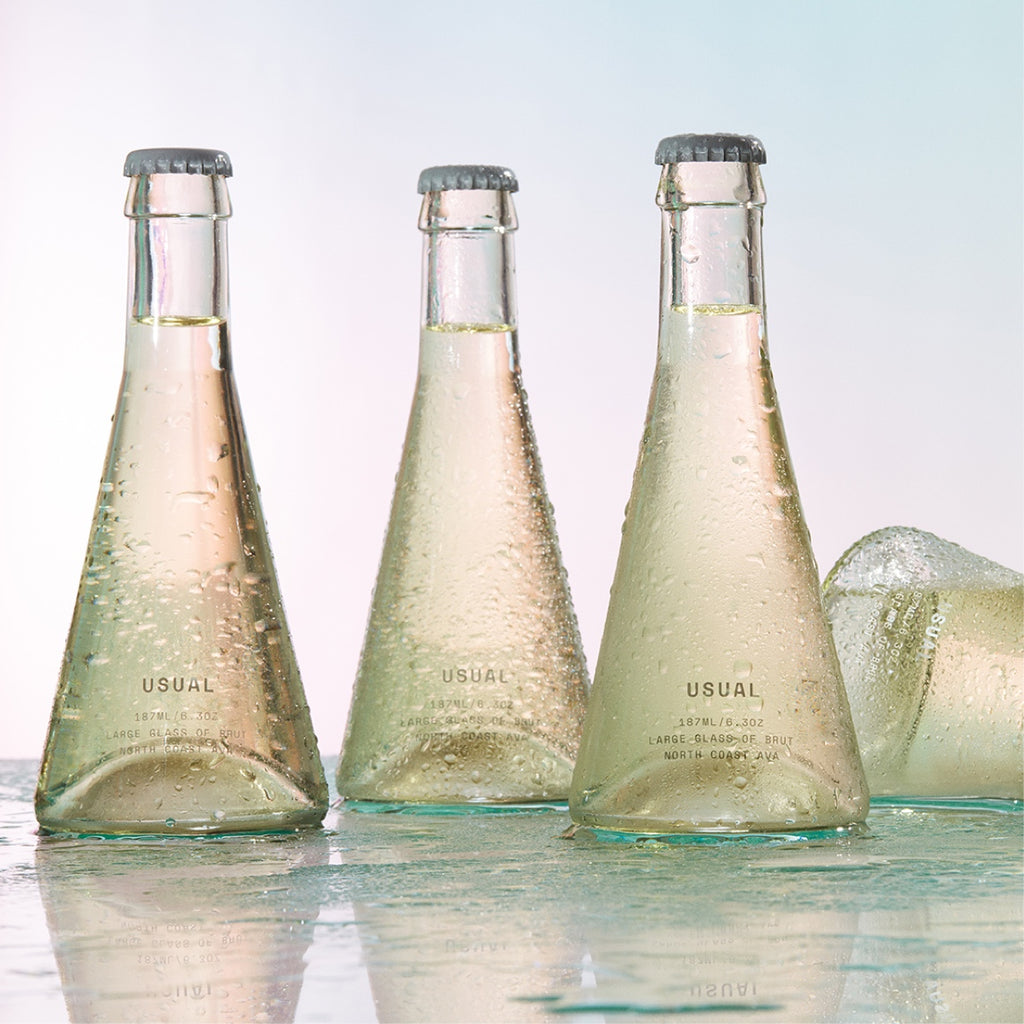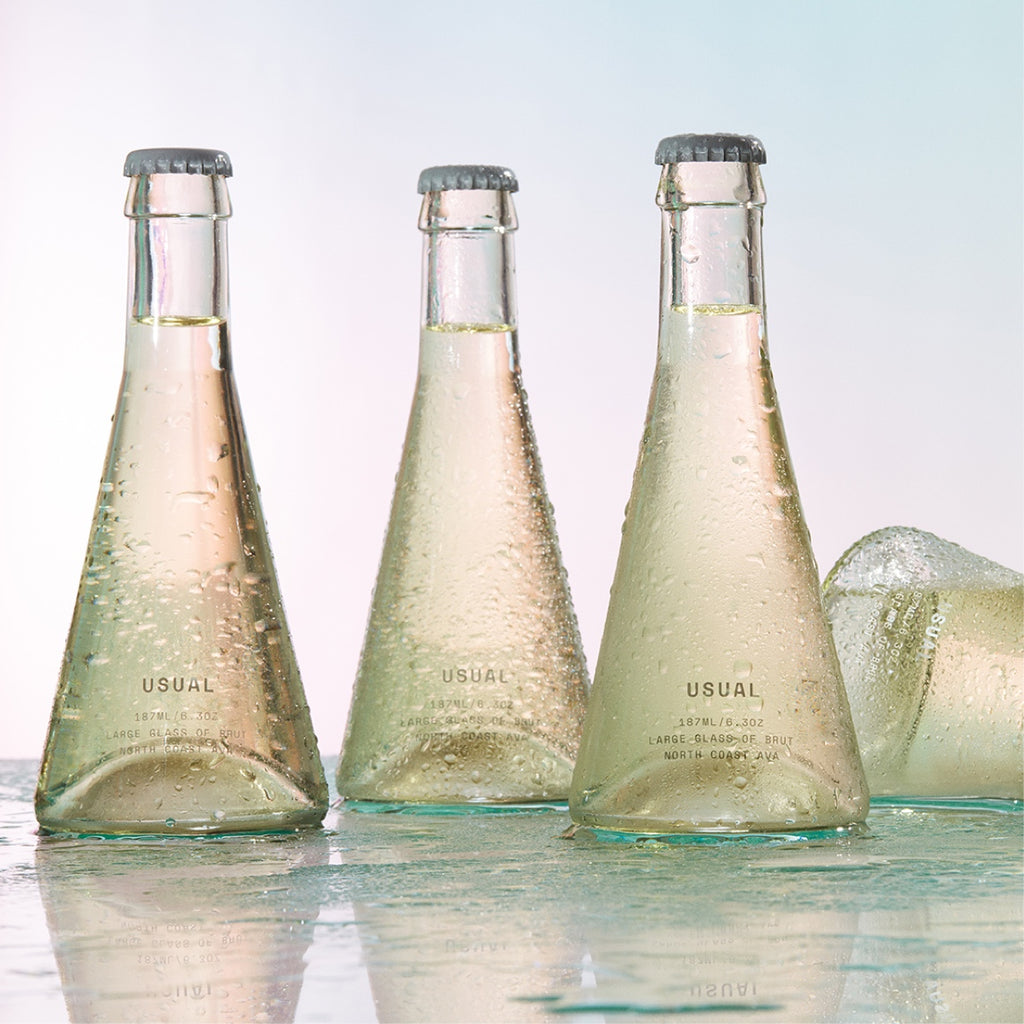 The Details
Volume 6.3 oz (187 ml)
Alcohol 12%
Serving Size 5 fl oz (148ml). Servings per container 1.26

Brut
A dry and effervescent sparkling wine with notes of lemon, elderflower, and bergamot. Expertly made in small batches from sustainably farmed grapes with no sugar and minimal intervention — the real way.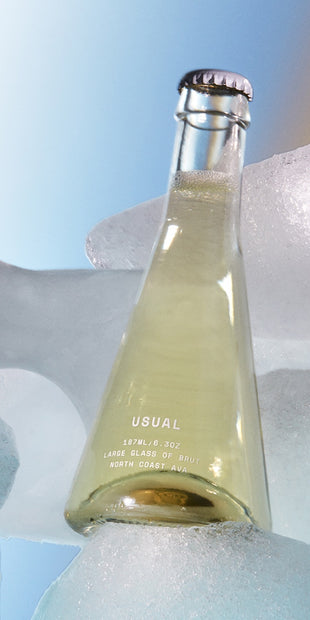 Wine you can feel good about

Nothing artificial
Many wines have added flavorings and colorants, but not us. Not ever.
Fresh every time
Our generous single serve bottles ensure the freshest experience possible.

No added sugar
No reason to artificially sweeten California's best grapes.

Sustainably farmed
We're helping to ensure the future of harvest year after year.
Crack, sparkle, and sip
A refreshing bubbly for special occasions or any occasion. Usual Brut is light, effervescent, and satisfyingly crisp. For optimal results, serve chilled and sip straight from the bottle.
Lemon
Elderflower
Bergamot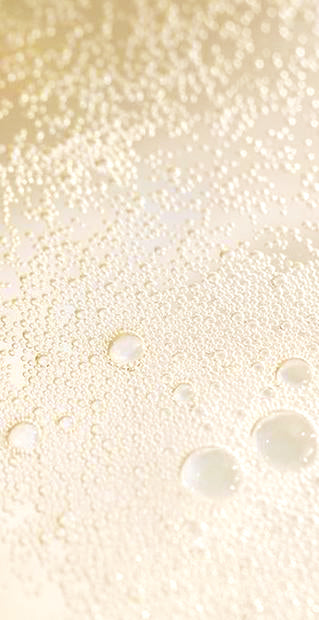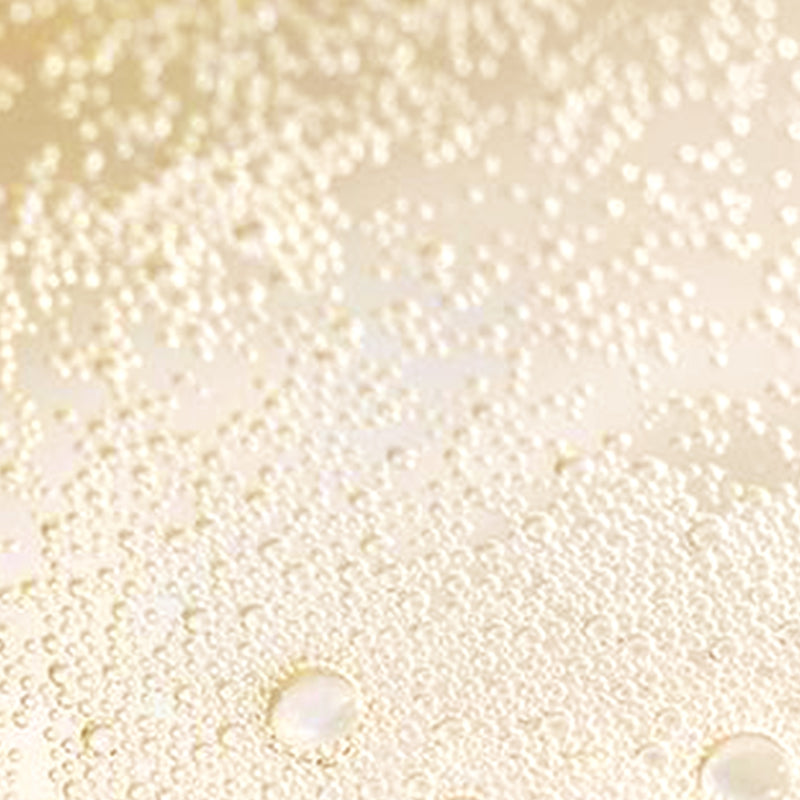 Super fine
Old school methods to produce new school results. Barrel aged wines, in homage to Champagne, but without added sugar - dry and crisp for the modern drinker. Grapes from award winning sites in Napa and Sonoma, bottled in a fresh, new package, so you can celebrate every day.

Super dry
Crisp, refreshing and fruity. Tart, not sweet, Usual Brut is like nothing you've ever tasted before.

Super fresh
At 6.3 oz, each bottle gives you a fresh, full glass, and candidly, a bit more. Never let your bubbles go flat again.
Reviews, as Usual
Refreshing
Just right amount for a moment to refresh.
Charming packaging
Thank you so much for the kind feedback of our packaging, Elaine! We hope you enjoy your wine!
A lot of "aaah" in a little bottle!
This is the most refreshing bubbly drink ever invented. It feels like you're drinking a wine glass full of summer - if summer had a flavor. And it's very low in sugar - win/win.
It's so great to hear that you are loving our Brut wine, Lisa! Thank you so much for your kind words and we appreciate you so much as a customer!
Crisp and full of flavor!
I love this brut not too bubbly just enough with crisp notes! Love, love, love!
We are so happy to hear that you are loving our Brut, Tina!
Thank you so much, Dwayne! We are so thank you for your continued support!
Bubbly
Got my wife a monthly subscription to Usual Wines as a Valentines present. She generally prefers the rosé but I occasionally slip in the Brut as a great change of pace.
Thank you so much for you kind words, John! We are so glad that you and your wife are enjoying our Rosé and Brut!