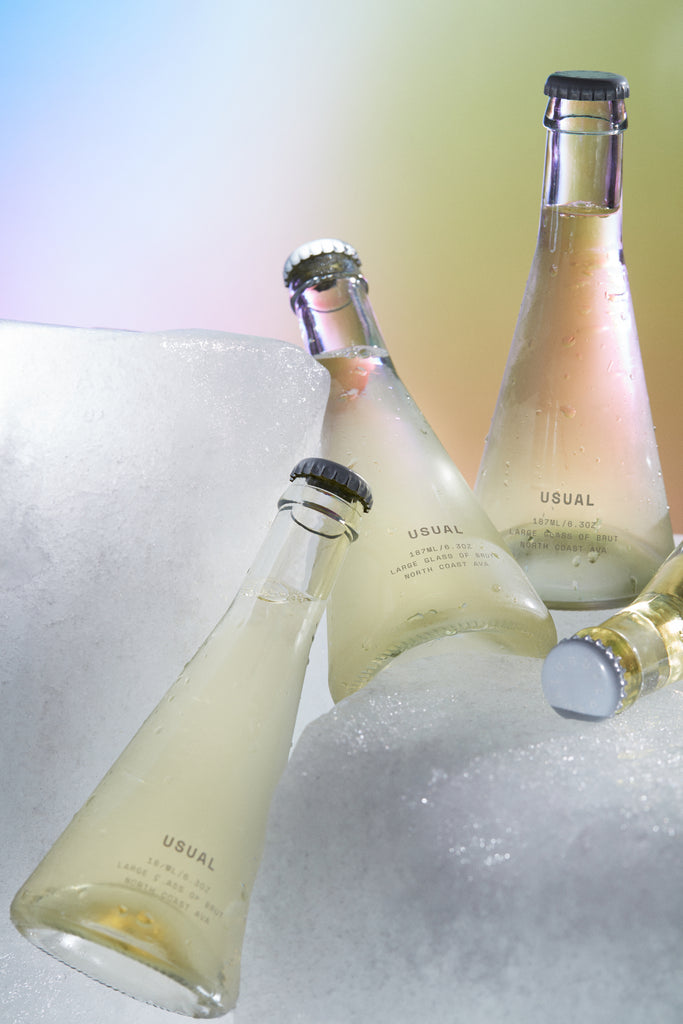 Riesling Alcohol Content: Is Riesling Wine Typically Sweet?
McKenzie Hagan |
When you think of German alcoholic beverages, chances are beer is what first comes to mind. After all, Germany is the birthplace of Oktoberfest. But as a wine enthusiast, you also know that Riesling wine earns a top spot among the greatest contributions from the land of brats and brews. This fragrant and fruity German wine has been around for centuries (since about 1435) and it continues to be a worldwide favorite for just about any occasion. 
In this guide, we'll share the essential details about Riesling, including where it's grown and how it's made. You'll also get some top tips on how to make the most of your next glass, from ideal serving temperature and food pairings to the type of glass you may want to choose.
What Is Riesling Wine?
Riesling is a white grape variety originally from the Rhine River region of Germany. An aromatic varietal beloved for its floral, sometimes perfume-like fragrance, Riesling is also known for its high acidity and fruity flavors that range from stone fruit (think apricot, peach, or nectarine) to citrus.
Oddly enough, some older Riesling wines can smell a bit like gasoline due to a compound known as TDN, which results from prolonged sun exposure and water stress. That might sound like a major turnoff. (A glass o' gas? Hard pass.) But some wine connoisseurs consider it a sign of quality.
Considering its origins, it's no surprise that German Riesling is the most well-known version — it's primarily grown in the country's Rheingau, Mosel, Nahe, and Pfalz wine regions. However, this beloved white wine grape has also found a home around the globe.
Old World regions where Riesling is cultivated include Austria, France (Alsace, in particular), Hungary, Czech Republic, and Switzerland. New World regions span Australia (especially Eden Valley and Clare Valley), New Zealand, and the United States, including Oregon, California, New York (particularly the Finger Lakes region), and Washington State's Columbia Valley.
In general, Riesling comes in at about 12% alcohol by volume (ABV), which is in line with the standard serving of wine per U.S. guidelines. That said, as with many other types of wines, climate plays a role in the alcohol content. As such, Riesling wine from a cool climate like Germany will have lower alcohol content than Riesling from a warm climate such as California.
How Is Riesling Wine Made?
Depending on the winemaker, Riesling grapes can be used to make everything from bone-dry to cloyingly sweet dessert wines and sparkling wines. But unlike other white wines like Chardonnay, Riesling is almost never oaked.
As with all winemaking, the process for making Riesling wine starts in the vineyard with the grapes harvested, pressed, and fermented. If the vintner interrupts the fermentation process before it's finished, there will be more residual sugar, resulting in a sweeter wine. In the case of Eiswein (ice wine), the grapes are frozen on the vine, then pressed. If the winemaker allows fermentation to finish, it will be a drier wine with lower sugar content. 
And, if carbon dioxide is added, the result is an effervescent Riesling that could make a nice alternative to Champagne. (While we're on the subject, we'd be remiss not to mention Usual Wines sparkling Brut, a delightfully dry and refreshing bubbly bursting with notes of lemon, elderflower, and bergamot.)
Here a few terms you may come across when looking at different types of Riesling wines:
Trocken:

Dry wine with 9 grams of residual sugar or less per liter — Kabinett is an example of this light style with no sugar added

Halbtrocken:

Half-dry or slightly sweet Riesling with 12-15 grams of sugar per liter 

Lieblich:

Sweeter wine with up to 45 grams of residual sugar per liter

Süss:

A sweet wine with more than 45 grams of sugar per liter. Examples include late-harvest Rieslings (such as Spätlese and Beerenauslese) and Auslese and Trockenbeerenauslese, which are ultra-sweet

noble rot wines

.
How To Enjoy Riesling
Learning how to drink wine like an expert doesn't have to be complicated, especially when we're here to help. Before you pop open that next bottle of Riesling, check out these can't-miss techniques for picking the best wine temperature, food pairings, and stemware.
Temperature
When serving Riesling, there are some general guidelines you'll want to follow to get the perfect wine temperature. A high-acidity white wine like Riesling tastes balanced and fresh between 45-50 degrees.
If you don't have a wine thermometer, don't worry. A good rule of thumb is to chill your bottle of wine in the refrigerator for a couple of hours before serving. Then, about 10 minutes before you plan on serving it, take it out of the fridge and let it cool off just a touch. 
While you want your Riesling nice and chilled, you also don't want to serve it too cold and risk muting its bright flavors. If you don't have two hours to get your bottle cooled down, check out our guide on how to quickly chill wine, so you can have a chill experience even when you're short on time. 
Food Pairings
Long considered one of the best food pairing wines, Riesling is a wonderfully versatile vino that goes with a variety of dishes. Of course, knowing how to properly pair your Riesling wine depends on what type of Riesling you're serving. Here's a quick rundown of how to partner up your Riesling like a pro.
Dry Rieslings
The strong acidity, light body, and fruity flavors pair perfectly with lighter proteins, such as chicken and pork, as well as just about any vegetarian dish. Smoked trout as well as other simply prepared seafood dishes — like shrimp, crab, and lobster — are the perfect complement to a crisp, dry Riesling. The subtly sweet flavors of the fleshy crustaceans contrast nicely against the acidity of the wine.
For dessert, a dry or off-dry Riesling is an ideal partner for peach cobbler or berry pound cake, which will enhance the fruity flavors of the wine.
Sweet Rieslings
As with other sweet wines, süss Rieslings are fantastic with creamy, soft foods — think cheeses like brie and Camembert, rich pasta dishes, and smoked meats. These wines are also great for Thai or other Asian cuisines as they cut through the spice and round out those bold flavors with a surge of sweetness.
For dessert, try a Beerenauslese or other sweet sipper with caramel apple pie, crème brulee, peaches and cream, or cheesecake. Of course, you can always enjoy a sweet Riesling as dessert itself, one sweet sip at a time. 
Type of Glassware
Believe it or not, the type of wine glass you use can make a big difference in your wine-drinking experience. We know it sounds like a marketing ploy, but it's not. Scientists have discovered that the shape of a wine glass impacts how vapor rises, which directly affects how you perceive the wine's smell and taste.
With that in mind, when serving Riesling wine, opt for glassware with a narrow bowl and long stem to maintain its fruity flavors and cooler temperature. A standard white wine glass will do just fine. To best enjoy sparkling Riesling, you can't go wrong with a Champagne flute — the ultra-slim shape ensures the bubbles stay intact while the long stem keeps your warm hands away from the wine.
And because you care so much about wine, we know you won't want to miss our guide on 5 DIY wine glass racks to keep your stemware safe (and spruce up your space).
Raise a Glass To Riesling
It's clear that Germany knows a thing or two about the art of drinking. But more than just the land of giant steins brimming with beer, Germany is where Riesling wine first came to be. This enduring white wine has been a favorite for thousands of years and it's no wonder — you can enjoy it as a dry sparkler or sweet sensation for just about any occasion. For more ways to make the most of your next glass, be sure to check out our
Usual Wines blog
— consider it your home base for all things wine.