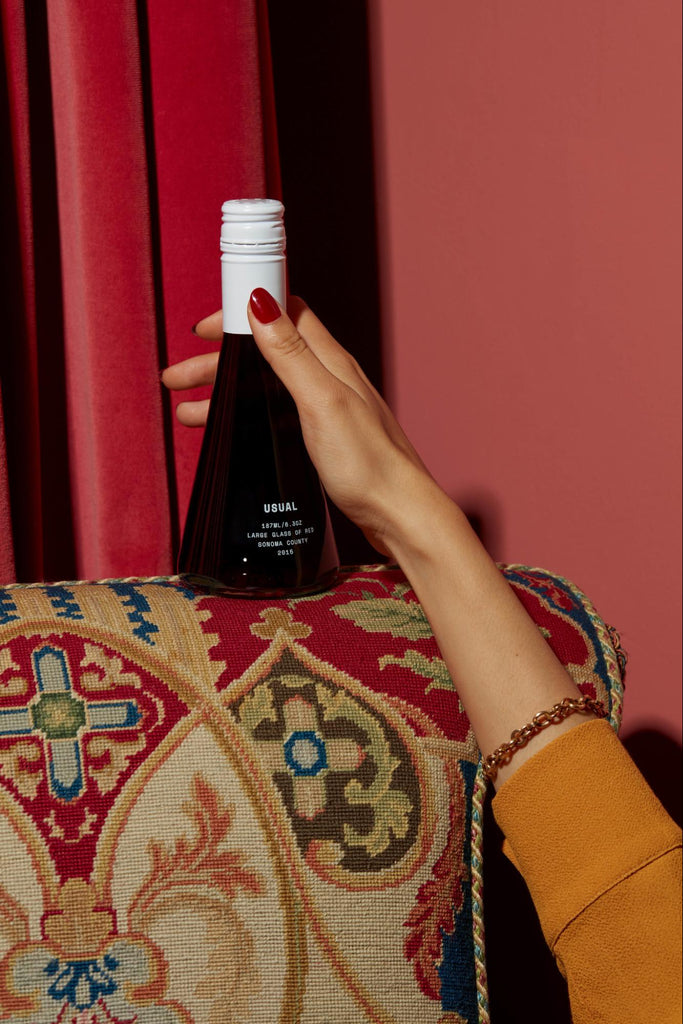 Barbera Red Wine: Exploring the Best Barbara Wine
McKenzie Hagan |
It might not be the first option that comes to mind when looking for an affordable, easy-drinking red wine (hello, Merlot and Zinfandel), but Barbera wine is one of the best beginners' wines, serving as a solid sipper for beginners and pros alike. With its juicy fruit flavors and soft tannins, this versatile vino makes a delightful go-to table wine for weeknight dinner or as an unexpected pour at your next wine tasting party. 
Get the rundown on this lesser-known Italian wine and learn about where it's grown, what it tastes like, and the best ways to enjoy it. 
What Is Barbera Wine?
Also called Barbara (like the woman's name), Barbera is one of the most widely grown red grape varieties in Italy, after other more celebrated varietals like Sangiovese, Merlot, and Montepulciano wine. The dark, almost black skin of the Barbera grape creates wine that's equally deep in color.
Barbera has Old World origins dating back to the 13th century, where it has long grown on the lower hillsides of Monferrato in the Piedmont region of Northern Italy. The higher hillsides of this area are also where the more famous and esteemed Nebbiolo grape is grown to make high-end Barolo and Barbaresco wines. Barbera is also grown in other Italian regions such as Alba, Asti, Emilia-Romagna, Puglia, and Sardinia.
The Barbera grape variety is also widely grown throughout New World, including Australia, Argentina, and the United States (particularly in the Central Valley and Sierra Foothills wine region of California).
Barbera Wine Tasting Notes
With its deep, inky color, you might assume that Barbera would be rich and bold like your favorite Cabernet Sauvignon. But it's surprisingly light on the palate with a soft mouthfeel. 
Barbera is primarily a dry, non-sparkling wine that ranges from medium-bodied to full-bodied — think less like Pinot Noir and more like Syrah — with low tannins and high acidity. 
The most common tasting notes include:
Red fruit

, such as

sour cherry

, strawberry, and

raspberry

Dark fruit, ranging from

black cherry

,

blackberry

, and blueberry to boysenberry and plum

Warm spices (especially if aged in oak), such as star anise,

nutmeg

, clove, and vanilla 
Keep in mind that depending on its origin and aging process, Barbera can also have herbaceous, floral, and mineral notes. For example, Barbera wines that are grown in Italy's cooler climates tend to be more herbaceous and zesty while those grown in warmer climates are fruitier and more complex.
By the way: If you need some help deciphering all these descriptions, don't miss our guide to wine terms. We promise you'll sound like a pro in no time. 
How Is Barbera Wine Made?
Like all types of wine, the process begins in the vineyard. Once the grapes are picked from the Barbera vines, they'll be pressed and fermented either in steel vats or oak barrels. Most Barbera wine is made to be dry, meaning there is little residual sugar left, so it's not a sweet wine. 
Side note: If you're looking to cut down on sugar without giving up your beloved glass of vino, be sure to check out our guide on low-sugar wines. You'll be happy to know they do exist.
Sometimes, winemakers will also mix Barbera varietals with other wine grapes — most notably Cabernet Sauvignon or Merlot — to produce a blended Barbera wine.
Types of Barbera Wine
When shopping for Italian Barbera wine, you'll notice specific regions on the label. Here are the main types you'll come across that are official wine appellations from the Denominazione di Origine Controllata (DOC):
Barbera d'Asti:

Produced in the town of Asti in the

Piedmont region

, this wine is meant to be enjoyed young. For this designation, the wine must be made with at least 90%

Barbera grapes

. The remaining amount can be from Freisa, Grignolino, or

Dolcetto

red wine

grapes. ABV must be at least 11.5%.

Barbera d'Asti Superiore:

This type of

Barbera

wine

indicates that it has been aged for a minimum of 14 months, with at least half of that time in

oak barrels

. For this designation, there will be an Asti subzone indicated on the wine label —

Nizza

, Tinella, or Colli Astiani. ABV must be at least 12.5%.
It's worth mentioning that Barbera d'Alba and Barbera d'Alba Superiore follow similar winemaking processes. The primary difference is that they're produced in smaller quantities in the town of Alba (which is also in the Piedmont region). Naturally, you won't find these designations for any Barbera wines produced in the New World.
For reference, the alcohol content of most Barbera wine ranges from about 13-15% ABV, which is a bit higher than what's considered a standard glass of wine (12%) in the U.S.
How To Enjoy Barbera Wine
Now that you know more about Barbera, it's time to drink it like an expert. Before opening your first (or third) bottle, brush up on these trusty tips and techniques for selecting the best wine temperature, food pairings, and wine glass shape.
Temperature
As you may have learned in our complete guide to wine temperature, red wines like Barbera should not be served at room temperature. For one thing, room temp is relative — it all depends on what type of climate you're in. Secondly, if you serve your red wine too warm, it can come off bitter and alcohol-forward, leaving you with an unwelcome burning sensation. 
For best results, serve Barbera wine between 55-60 degrees. You can chill it in the refrigerator for about 30 minutes before you plan on serving it. Then, open the bottle and pour it in a decanter and let it set for 10 minutes before drinking. If you don't have a decanter, you can simply leave it in the bottle. Either way, you want to give the wine a chance to breathe and release its aromas before taking your first sip. 
Food Pairings
Barbera wine is incredibly food-friendly, thanks to its pronounced acidity and supple tannins. Not surprisingly, it's a wonderful partner for Italian classics like pizza, parmesan-topped pastas, and risotto with mushrooms. It also pairs well with fatty meats ranging from steak to duck to game as well as root vegetables, asparagus, and braised greens. 
For wine and cheese pairings, you can't go wrong with charcuterie and rich, flavorful cheeses like aged Gouda and blue cheese. 
As for dessert, a red wine like Barbera complements anything with dark chocolate. (We love it with chocolate truffles!) You can also bring out those fruity flavors with matching desserts — think red cherry pie, blackberry crumble, or creamy pudding topped with dark fruit and dusted with cinnamon or nutmeg.
Type of Wine Glass
Since we know that the shape of a glass affects the taste and fragrance of wine, it makes sense that you'll want to pay attention to your glassware. 
For Barbera, a standard red wine glass will do just fine. If you want to step it up a bit though, consider the Burgundy glass. With its wide, round bowl, this glass provides more space for your vino to aerate and release its flavors, allowing you to enjoy it even more.
On the other hand, if you like to think outside the box (or the glass, as it were), you could always just grab yourself a bottle or two of our Usual Wines red wine blend. It's designed for you to drink it straight from the bottle — no glass required.
Boost Your Wine Game With Barbera 
Although it's still not nearly as famous as some of its ruby-hued counterparts, Barbera wine is an Italian classic that has lasted for centuries — and for good reason. It's easy to drink, affordable, and has a fruit-forward flavor that can go with a variety of foods and fit just about any occasion. 
Sure, you could always reach for Merlot, Zin, Cab, or Pinot Noir. But why not switch things up and go for something a little more unexpected? Barbera wine is an underrated vino that's worth (re)discovering and deserves a spot at the table, whether you're serving a holiday spread or snacking on cheese and crackers. 
For more ideas on making the most of your wine adventures, keep browsing the Usual Wines blog.