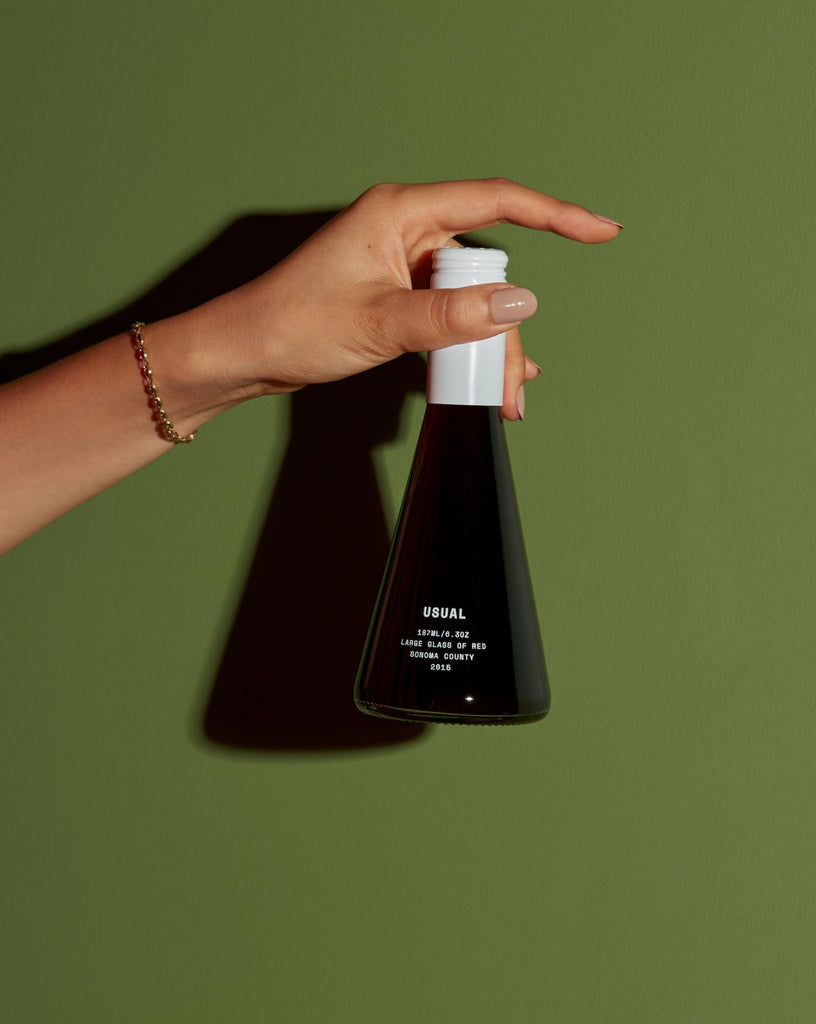 Wine Appellation: Exploring the Meaning of AOC Wine
McKenzie Hagan |
Reading a wine label can be challenging to say the least. Bottles of wine are covered in symbols and terminology that most wine lovers don't understand.
However, you may have noticed the acronyms AV or PGI on your favorite bottle. These terms are part of wine appellation.
Wine appellation is a historic labelling system which tells the consumer about wine before they drink it. Because each country has its own way of displaying this information, the subject of wine appellation can get quite complex.
With that said, get comfy, pour yourself a glass of something fabulous, and delve into the world of wine appellation. This subject may seem as dry as Brut wine (sorry, we couldn't help ourselves), but it reveals some of the lesser known workings of the wine industry and can help you understand which wines to choose.
The Definition of Wine Appellation
Wine appellation refers to a legally determined and protected wine region. These regions are thought to produce the best quality wine in the world. While these days, not everyone agrees with this (some argue these wines are not worth their large price tags), the wines from these regions are sought after.
Each country uses their own geographic borders to determine their wine appellations. In this article, we'll look at some of the most famous: France, Italy, Spain, and the United States.
Winemakers must follow strict rules throughout the process to earn an appellation stamp on their wine labels. These rules can dictate anything from the grape varieties used, the level of alcohol in each bottle, how long the wine is aged for, and even how the vines are planted.
What Is the Point of Wine Appellation?
Following these standards may sound like a lot of hassle, and it is. However, these strict guidelines are enforced with the consumer in mind.
Wines from a certain appellation are considered higher quality. Therefore, if you buy a bottle and see the code on the wine label (we'll go deeper into this later), you better understand where and how that bottle was produced.
There is so much mystery surrounding the wine industry, such as why ingredients are not displayed on the wine labels and old-fashioned terminology, which most wine drinkers don't understand. Understanding wine appellation is one piece of knowing what creates quality wine.
Learning about wine appellation is an important skill for sommeliers and wine collectors. While everyday wine lovers may check the label for pairing options or to see if the bottle is in their price range, these marks of quality let the collector know they've found something special. Additionally, they should expect to pay a higher price for it.
European Union Wine Appellation
Wines in the European Union are given a Geographical Indication (GI). These are displayed on the wine label, allowing consumers to understand where the grapes were grown. This is important, as the location of the vineyard can have a distinct effect on the flavor of the wine.
Wines with a GI are considered a higher quality than those without. GI wines are then divided into two quality categories: wines with a Protected Designation of Origin (PDO) and wines with a Protected Geographical Indication (PGI). As the names suggest, these terms mean these regions are protected.
To be a PDO or PGI, wine winemakers must adhere to the strict rules of the region. For instance, a large percentage of their grapes must be grown within a specific zone.
Each European wine region has their own names for PDO and PGI, which are displayed on the bottle. By contrast, New World wines, which are produced in the United States, Australia, and South Africa, have their own names for these terms and don't always display them on wine labels.
Wine Appellation in France
In France, the traditional labeling term for PDO is Appellation D'origine Contrôlée (AC or AOC). These letters on the label of a lovely bottle of Pinot Noir or Chardonnay would indicate the winemakers had to follow strict quality guidelines.
AOC wine will most likely have come from one of their prime regions, such as the Loire Valley, Bordeaux, Rhône, or Alsace. It will also have had to adhere to some of the strictest rules in the wine business. These measures drive up cost, so be prepared to pay for an AOC wine.
Wine Appellation in Italy
In Italy, winemakers use the codes Denominazione di Origine Controllata e Garantita (DOCG) and Denominazione di Origine Controllata (DOC). The traditional term for PGI wines is Indicazione Geografica Tipica (IGT).
If you found a bottle of Chianti with one of these codes, you would understand the region and quality level of the wine.
Wine Appellation in Spain
In Spain, they have several traditional labelling terms for PDO. However, they most commonly use the codes Denominación de Origen Calificada (DOCa) and Denominación de Origen (DO).
To be classified with one of these prestigious labeling terms, winemakers must pay special attention to aging, as Spain has an aging classification system as well.
So, if you're in the market for a lovely Rioja, look for wines with DOCa and DO.
Wine Appellation in the United States
Wines made in areas such as the United States, South Africa, and Australia are considered New World wines. Wines grown in European countries are known as Old World wines.
Unlike European winemakers, appellations in the United States simply refer to the geographical location of where the grapes are grown. While appellations in France or Italy can be small as villages, American appellations can be as large as whole states.
Appellations in the United States are referred to as American Viticultural Areas (AVA). For a wine to get this badge of honor, federal laws state that at least 75% of the grapes used must be from that specific AVA.
For an example of an AVA wine, check out Usual Brut. Grown on the North Coast of California, this sharp and refreshing wine is made in small batches from sustainably farmed grapes with minimal intervention.
Wine Can Get Complicated
As you can see, wine production can be complicated. While the novice wine drinker needn't worry much about appellation, it's fun to know. Plus, knowing wine appellation shows you understand the complexities of the wine industry.
Put simply, wine appellation refers to the way in which wine producers categorize wines. The codes, such as PDO and AOC, show the consumer how and where the wine was produced. It is considered a mark of quality and is something wine collectors will look out for.
While European standards are a little more complicated to understand, appellation is simpler in the U.S. If you're on the hunt for a wine produced stateside, look for the code AVA.
If you're intrigued by AVA wines, we have an AVA Brut in our collection.