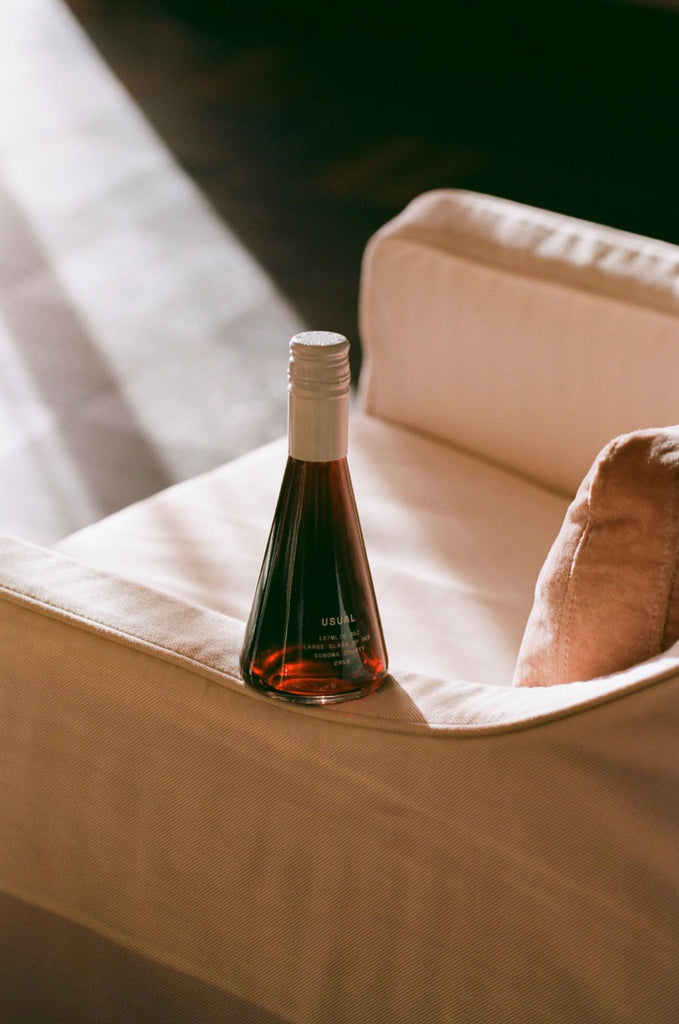 Montepulciano d'Abruzzo Wine: A Beginner's Guide To Montepulciano Wine
McKenzie Hagan |
You may have a challenge saying it, but you'll certainly enjoy drinking it. We're talking about Montepulciano wine. Sure, this multisyllabic name is a mouthful (it's pronounced mon-ta-pul-chee-ah-no). But this popular Italian red wine offers an easy-drinking experience for any occasion, similar to its more famous crimson counterpart, Merlot.
In this guide, you'll get the details on Montepulciano wine, including where it comes from, how winemakers produce it, what it tastes like, and the best ways to enjoy it. (Hint: it's more than just opening the bottle and drinking.)
What Is Montepulciano Wine?
Montepulciano is a dark red wine made from the varietal (wine grape) of the same name. Hailing from the Tuscan hilltop town of Montepulciano, this thick-skinned red grape is a cousin of the Sangiovese grape, and is mostly grown in central Italy, particularly the Abruzzo region. It's also widely grown in the nearby areas of Molise, Marche, Lazio, and Puglia.
It's worth noting that the Montepulciano grape is robust, high yielding, and versatile, capable of producing deeply colored and extract-rich wines. Despite its thick skin, the grape's high juice-to-skin ratio ensures wines of modest tannin levels. This allows for a range of winemaking techniques, including relatively long maceration periods and the use of new oak, to further enhance the complexity and structure of the wine.
Montepulciano wine is often mistaken for Vino Nobile di Montepulciano, but they are not the same thing. While the names are similar and both have origins in Tuscany, the latter wine actually has no Montepulciano grapes. Rather, it's made from its relative, the Sangiovese grape variety. 
How Is Montepulciano Red Wine Made?
As with all other types of wine, the winemaking process for Montepulciano has standard steps: growing, harvesting, and pressing the grapes to prepare them for fermenting. (That's when the magic happens and the sugars are converted to alcohol.) 
If the winemaker interrupts the fermenting process before all the sugars are consumed, you'll end up with a sweeter wine. If fermentation continues until completion, the result is a drier wine with minimal residual sugar.
In general, there are two ways that vintners age Montepulciano wine: in stainless steel barrels (which is often the case for more affordable table wine versions), or in small oak barrels or casks (reserved for pricier, higher-quality varieties).
Montepulciano is almost always produced as a dry wine, and the alcohol content hovers in the low to moderate range — usually 11.5-13.5% alcohol by volume (ABV). For reference, the ABV for the standard glass of wine in the United States is 12%.
Many of the best Montepulciano wines are aged in oak barrels to improve their complexity and longevity. This oak aging process imparts notes of vanilla, toast, and spice to the wine, complementing its natural fruit flavors and balancing its acidity.
Wines Made With Montepulciano Grapes
There are several main types of wine made with Montepulciano grapes, all of which must abide by Italian wine laws, known as Denominazione di origine controllata (DOC). While there are more options than what's listed below, these are the varieties you'll likely come across:
Montepulciano d'Abruzzo DOC:

Arguably the most famous of them all, this wine blend must be made with at least 85% Montepulciano grapes and up to 15% Sangiovese grapes. There's also Montepulciano d'Abruzzo Colline Teramane DOCG (at least 90% Montepulciano grapes) and Controguerra Rosso DOC (at least 60%).

Riserva:

Any Montepulciano wine with the Riserva label must be aged for at least three years — at least six months of aging must take place in oak barrels.

Cerasuolo d'Abruzzo:

Meaning "cherry" in Italian, this Montepulciano rosé offers a deeply hued alternative to the ubiquitous light pink versions from France or the U.S.
One variation worth exploring is the Montepulciano d'Abruzzo Cerasuolo. This rosé wine, which is a variant of Montepulciano d'Abruzzo, is usually bright cherry red in color, hence the name 'Cerasuolo,' meaning cherry in Italian. Despite its lighter color, it's a full-bodied rosé with the same deep fruit flavors found in red Montepulciano d'Abruzzo, making it a versatile choice for a range of food pairings.
Montepulciano Wine Tasting Notes
For the most part, Montepulciano wines are medium-bodied with soft tannins, high acidity, and juicy, fruit flavors. (Again, Montepulciano is a drier wine, so the fruit flavors do not equal sweetness.) 
Expect flavors such as wild cherry, blackberry, boysenberry, and plum. You may also detect notes of dried tobacco, thyme, or oregano, although the taste will vary from one bottle to the next. Oak-aged Montepulciano wine has more pronounced fruit flavors and tannins, along with notes of chocolate, clove, and other peppery spices.
Interestingly, the wines of Montepulciano d'Abruzzo have evolved considerably over time. Modern Montepulciano wines, particularly the premium examples, showcase the ability of the Montepulciano grape to produce wines of deep color, robust structure, and complex flavors that can stand up to substantial oak aging.
These contemporary styles are typically more concentrated, with rich dark fruit flavors and significant oak influence, providing a stark contrast to the more traditional, rustic styles of the past.
How To Serve Montepulciano Red Wine
When you want to enjoy wine like an expert, there are a few guidelines to keep in mind. Use these handy tips before breaking out your bottle and serving it at your next wine-tasting party.
Choose the Ideal Temperature
Contrary to what you might have heard, serving red wine at room temperature is not ideal. Doing so could render it too warm, resulting in a bitter, unbalanced, and soupy sipper. (Not exactly what you were going for, right?) 
Instead, the best wine temperature for a bottle of Montepulciano is around 60-65 degrees Fahrenheit. For younger wines (2-3 years), lean on the cooler side of this range; for older, high-quality varieties, opt for the warmer end of the spectrum.
To achieve this, chill your wine in the refrigerator for 30 minutes to an hour, then decant it for about half an hour before serving. While this may seem like unnecessary back and forth, these steps ensure you bring out the best aspects of the wine. Check out our guide to decanting wine to learn more.
Try These Delicious Food Pairings
Montepulciano is a great wine to pair with savory and hearty meat dishes as the wine's tannic quality and acidity cut through fats. Try serving it alongside beef bolognese, brisket, meatloaf, barbecue, and hamburgers as well as any dish with a rich tomato-based or cheese sauce. (Maybe even some sausage with fondue?) It also goes especially well with fatty fish such as salmon, tuna, or mackerel. 
Wine lovers also consider Montepulciano wine the perfect partner for pizza, especially pies topped with sausage or pepperoni. If you're not a big carnivore, this juicy red also complements a variety of hearty veggies, such as mushrooms, winter squash, baked potatoes, beets, beans, and roasted tomatoes. 
For dessert, bring out the fruity notes of Montepulciano d'Abruzzo with a cherry, blackberry, or boysenberry crumble. For a longer-aged Riserva, you can't go wrong with anything dark chocolate.
Pick the Proper Stemware
Along with choosing the right temperature, using the right type of wine glass will help you make the most of your wine. For example, a sparkling white wine like Champagne is best served in a long-stem flute. Why? Because the long, slender shape keeps the bubbles intact and your warm hands away from the delicate liquid. 
On the other hand, as with other red wines, Montepulciano is best served in a glass with a wider bowl — this gives the wine more room to oxygenate and breathe, thus releasing its aromas and enhancing its overall flavor. A standard red wine glass will do the trick. 
By the way, there are always exceptions to the rules. Case in point: Usual Wines. We're proud that our wine is made the Old-World way in small batches from sustainably farmed grapes with zero additives. But we also aren't afraid to take a fresh approach to drinking wine, which is why you can enjoy everything from the Red to the Rosé straight from the bottle. No glass required.
Savor a Taste of Tuscany
From the hills of Tuscany to your dinner table, Montepulciano wine is one of those go-to wines that both beginners and seasoned oenophiles can appreciate, making it an ideal choice for wine enthusiasts exploring wine for beginners and experienced connoisseurs alike. With its bold fruit flavors, gentle tannic quality, and dry finish, this deeply colored red complements a variety of dishes and occasions. 
Whether you're having a homemade pizza night, attending a backyard BBQ, or dining out at your favorite Italian eatery, a glass of the best Montepulciano wine provides an easy-drinking experience that enhances the moment. For more ideas on how to enjoy the perfect glass to suit your tastes, keep up with the latest guides on the  
Usual Wines blog
.