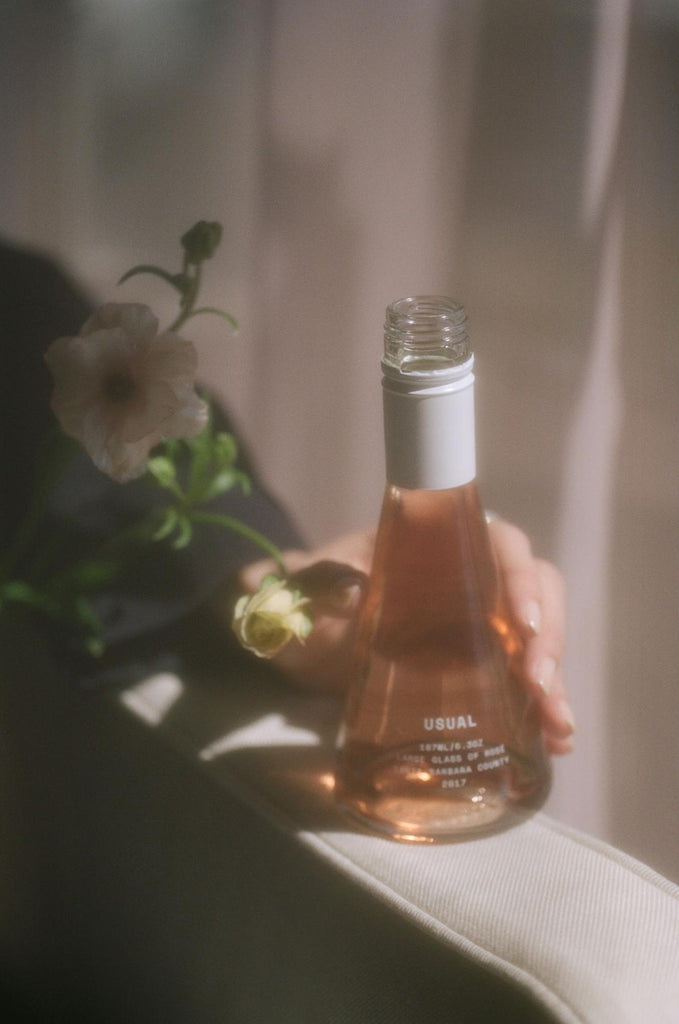 Is Non-Alcoholic Wine Really Alcohol Free: Unraveling the Truth About Non-Alcoholic Wine
McKenzie Hagan |
Non-alcoholic wine has taken the drinks market by storm. With many adults opting to banish the booze, plenty of alcohol-free wine companies have popped up, offering people a way to enjoy wine without the hangover. But are these wines any good?
While they may look the part, many of these alcohol-free offerings have some pretty horrendous reviews online. This begs the question, how important is alcohol if we want that iconic wine flavor?
In this article, we share the truth about non-alcoholic wine, from why it's popular to how it's made to what it tastes like. Read on to discover our findings on this oxymoron of a drink.
Why Choose a Non-Alcoholic Wine?
We may be wine lovers through and through, but we like to keep our options open to new beverages and new experiences. At the end of the day, there are so many reasons to opt for a non-alcoholic wine.
First of all, having a designated driver is essential for parties and bar-hopping events. Having a member of your squad reaching for the non-alcoholic Chardonnay is the best way to ensure everyone makes it home safely.
Non-alcoholic wine is also a great option for those trying to lower their alcohol intake for health reasons. While wine (especially red wine) has been found to have some surprising health benefits, a heavy drinking habit can cause a host of liver problems and leave you vulnerable to cancers. Swapping your usual bottle of Merlot for an alcohol-free version is a great way to put your health first. After all, you could still pop a bottle of the real thing on special occasions.
Even if you have no desire to rid alcohol from your life forever, there are plenty of reasons to discover non-alcoholic wine. Take Dry January for instance. In 2021 alone, 15% of Americans committed to take on the challenge to live alcohol-free for one month, and drinks like non-alcoholic beer and wine helped people to achieve their goals.
While you may consider these booze-free-bottles to be a passing trend, the figures state otherwise. The public's thirst for non-alcoholic and low-alcoholic drinks is not slowing down, experts expect the market to grow by 34% in the next three years.
What Is Non-Alcoholic Wine?
Confusingly, there is no such thing as non-alcoholic wine. Legally, winemakers should refer to their beverage as a "wine-based-drink" if the alcohol level dips below 8% ABV. 
If you're on the lookout for wine with zero alcohol, you may want to opt for a couple of mocktails instead, because even wines that claim to be alcohol free may be 0.05% ABV.
However, if you just fancy lowering your alcohol intake, there are plenty on the market. But keep in mind that while some alcohol-free wines are as low as 0.05%, others are 1.2% ABV.
How Is Non-Alcoholic Wine Made?
The winemaking process of these alcohol-free wines is usually the same as any other red wine or white wine. 
However, it's when the winemaker removes the alcohol that things get complicated. Not only do they have to remove the alcohol from the fermented grape juice, but they must do so without removing the flavors, mouthfeel, and everything else that makes a glass of wine so special.
While some non-alcoholic winemakers choose distillation as their chosen method (opting to add the aromatics back into the blend later), others use reverse osmosis.
Reverse osmosis is a more cost effective and sophisticated way of removing alcohol from wine. It uses a cross flow filtration system to separate elements by their molecular sizes.
If you're not doing sugar right now, be careful — one of the problems with non-alcoholic wine is it can be very high in sugar. Winemakers have to add plenty of it in order to match wine's trademark mouthfeel.
What Does Non-Alcoholic Wine Taste Like?
Because there are so many varietals of wine, there are also plenty of alcohol-free varietals, each with their own unique flavor profiles. 
For example, if you love sparkling wine and can't stand the thought of a New Year's Eve party without a bottle of bubbly, there are plenty of great non-alcoholic sparkling wines to get your hands on. 
While you may worry that your beloved bubbly may just taste like fizzy grape juice, fear not. Winemakers work tirelessly to give their bottles that je ne sais quoi only wine can possess. Some wine producers add botanicals such as green tea or even cannabis-derived ingredients to add texture to the wine.
For those who prefer a non-alcoholic red wine (one that hasn't been anywhere near a pot of tea) there are plenty of options available to you. 
Some companies manage to make robust red wines that have been fermented, matured in oak barrels, and then had their alcohol removed via cold filtration. However, they have mixed reviews online. While some wine lovers applaud it for its flavor, others can't get past the texture.
How to Choose the Best Non-Alcoholic Wine
Choosing the best non-alcoholic wine depends on why you are opting for alcohol-free.
Those wanting to ditch the booze completely need to be mindful of the small amounts of alcohol lurking in "alcohol-free wine." Instead, it's probably better to seek out delicious adult sodas, get experimental with mocktails, or order a cranberry juice with seltzer.
For those who want to substantially lower their alcohol intake but don't mind a very small amount, we suggest checking out some of the large low-alcohol companies, reading reviews on Amazon, or even buying a few and throwing yourself a booze-free tasting party. Plenty of these glasses have polarizing reviews, so you may need to make your own mind up about them.
Finally, for those wine lovers who are just tired of waking up with a dry mouth and a headache, you might want to give naturally low alcohol wines a go rather than throwing in the towel altogether. There are plenty of wines out there that have very low alcohol levels, for example:
Better yet, our Usual sparkling Brut and our Usual sparkling Rosé are a middle-of-the-road 12% ABV and come in handy single serving bottles — perfect for keeping your eye on your alcohol content. 
You could even mix one of our perfectly portioned bottles with lemonade or a club soda to make a low alcohol white wine spritzer. Or mix a bottle of our Usual Red with juice, soda, and a few orange slices to make a low alcohol sangria. 
Low in Alcohol, High in Flavor
If you are trying to cut down on the booze for your health, lifestyle, or any reason at all, then bravo, we salute you! As much as we love wine at Usual Wines, making a positive decision for yourself is always an event worth toasting.
While there are plenty of non-alcoholic wines on the market, many of them have poor reviews, odd ingredients, and aren't even 100% free of alcohol. That's why we prefer to enjoy a flavor-packed mocktail or a naturally low-alcohol wine on special occasions.
While our sparkling Brut is not alcohol-free, at just 12% ABV it's a responsible way to enjoy wine without scrimping on taste. If you fancy giving it a try, check it out at our shop.