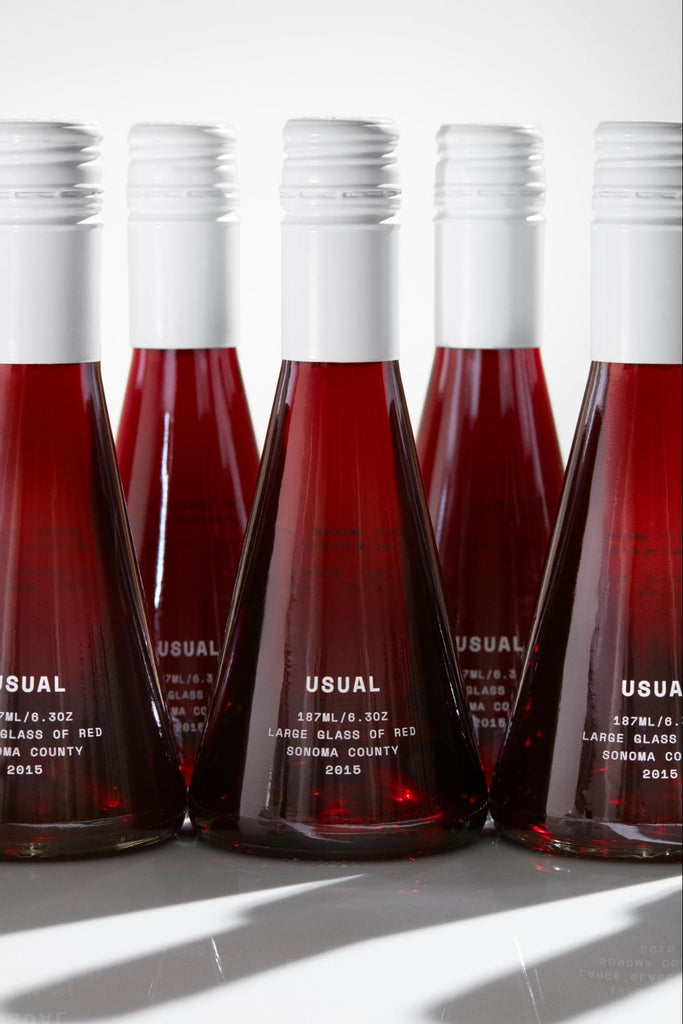 Gamay: Uncovering the Characteristics of Gamay Wine
McKenzie Hagan |
Unless you have a good sommelier at your local wine bar who pushes you to try new things, it can be easy to find wine varietals you like and stick with them. Therefore, lesser known varieties, like Gamay wine, often get overlooked on the wine menu.
Gamay is a beautiful wine that makes the perfect addition to a dinner party due to its light body and diverse pairing options. Plus, if you find yourself ordering Pinot Noir over and over again, it may be the ideal wine to break the cycle.
In this article, we break down what makes Gamay special, including what it tastes like, where it's produced, and how to serve it. Consider this your beginner's guide to Gamay wine.
What Is Gamay Wine?
Gamay wines, or Gamay Noir as it is traditionally known, are easy to spot in a lineup, as the Gamay grape is deep purple and produces a burgundy-colored type of wine. 
Gamay is known for its light body, low tannins, and high acidity, so if you love the Cabernet Sauvignon taste, this fruity French wine may not be your cup of tea. However, if you find yourself entranced by floral reds with strong fruit flavors, then Gamay may be just the ticket.
Because of Gamay's legendary acidity, winemakers use a process called carbonic maceration, or "whole grape fermentation," in order to balance the wine's flavor profile. This is where the grapes are fermented in a carbon-dioxide-rich environment before they are crushed. The end result is a wine that is highly fruity, low in tannins, and has softened acidity.
Gamay wine is a perfect choice for those trying to lower their alcohol intake. While most Gamay wines measure around 11% ABV, some are as low as 10%, a staggering difference compared to more boozy varietals, such as Cabernet Sauvignon or Shiraz, which can be as high as 15%.
Often compared to Pinot Noir, Gamay wine is a perfect choice for those who love Pinot but hate its often-inflated price tag. While Gamay may never have the same popularity or esteem as Pinot Noir, Gamay wine has a small yet devoted following — and rightly so. Gamay is a delicious alternative to Pinot Noir, one with an abundance of flavors.
Where Does the Gamay Grape Grow?
Gamay wine is synonymous with the Beaujolais region of France. The wines produced here are known as "Beaujolais Nouveau" and are highly sought after.
However, this juicy grape variety grows in other quality French regions as well, including the Loire Valley. 
While France dominates when it comes to Gamay production, the rest of the world is waking up to Gamay's wonderful potential too. Many cool-climate New World regions have started to produce Gamay wine to great success.
Some notable examples include:
Napa Valley, California

Willamette Valley, Oregon

New Zealand

Switzerland

Canada
While Gamay may not be lining the shelves of every liquor store, it's a wine worth looking out for. If you're lucky enough to come across a bottle from Beaujolais, then get ready for something very special. However, Gamay wines produced here in the United States also have plenty to offer.
For wine lovers on a budget, Gamay is a great choice, as a good bottle of Gamay will cost significantly less than a good bottle of Pinot Noir. So keep those eyes peeled for a bottle produced in a notable region.
What Does Gamay Wine Taste Like?
Due to the carbonic maceration process, Gamay is one of the fruitiest red wines on the market. This unique winemaking process also gives the wine an incredible floral aroma, one which enhances the tasting experience.
Tasters often point out an aroma of violets, peonies, lilac, and freshly cut grass, making Gamay wine a dead giveaway in blind tastings.
Common tasting notes include plenty of red fruit, such as cranberry and raspberry, as well as other darker fruits, such as black currants and pomegranate. However, exotic fruit flavors, like bananas, are also prevalent.
While celebrated as a soft fruity wine, Gamay also has a complex edge. Earthy flavors, like potting soil, are also common tasting notes. 
How To Pair Gamay Wine
Like most wines, Gamay tastes best when served alongside a meal that complements its nuanced flavors. Successful food pairing can help to harmonize a wine's flavors and bring out certain qualities.
However, matching your wine with food is easier said than done; it can take a little while to perfect. Drinking your wine with the "wrong food" can ruin the taste of both and could even be the reason why you may not have liked a specific wine in the past.
Luckily, Gamay wine is one of the easier red wines to find food pairings for, there are a wide range of dishes that complement this highly acidic wine. Some of these include:
Roasted chicken

Beef stroganoff

Roasted fennel

Roasted eggplant

Deep-fried calamari

A brie and cranberry baguette
Whether you're a meat lover, can't resist seafood, or are a vegan through and through, you can be sure there's a meal out there for you to enjoy with Gamay. Thanks to the wine's high acidity and low tannins, it's hard to go wrong with this light French wine when it comes to food pairing.
How To Serve Gamay Wine
Gamay is a highly aromatic wine. In fact, a lot of the wonderful flavors that Gamay is famous for come from the aroma rather than the taste. This is why it's so important to serve Gamay wine in the right glass.
Gamay wine should be served at 55-60 degrees Fahrenheit, not too cool as to dull the nuanced flavors, but not too warm either.
A wide-bowled Burgundy glass is essential to experience Gamay to the fullest. The large bowl of the glass allows the drinker to experience the aroma before they sip. It also allows the wine to aerate for longer.
Aeration is another key step to getting the most of Gamay wine. Decanting your bottle of wine for a good 30 minutes before serving is a great way to enhance the flavors and aromas. If you don't have a decanter, don't worry. Just opening up your bottle of wine an hour or so before serving should help. You could also pour yourself a glass and leave it for 10 minutes before drinking.
Discover Pinot Noir's Fruity Cousin
While it's tempting to always stick to what you know, when it comes to wine, you're doing yourself a disservice. If you love light-bodied red wines with low tannins, we urge you to drag yourself away from your old faithful Pinot Noir and give its fruity cousin, Gamay, a try.
Bursting with red fruit flavors, like raspberry, cranberry, and pomegranate, this red wine is a world away from heavy red wines. Not only is it lower in alcohol and cheaper than Pinot, this easy-going red is possibly the easiest red wine to pair with food.
So, if you're throwing a dinner party and have no idea what to serve with your main dish, Gamay is the way to go!
Visit our shop
to try one of our more unusual grape varieties and discover a new favorite.