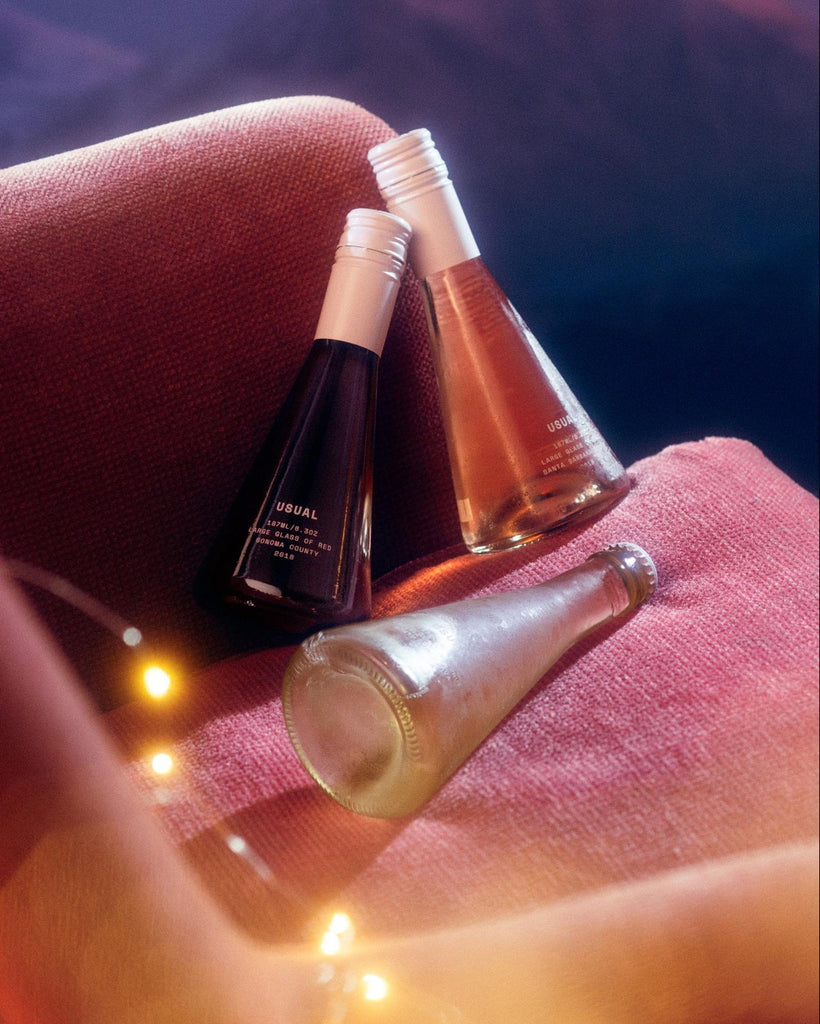 Gifts for Wine Lovers: Curating the Perfect Wine-Related Gifts
McKenzie Hagan |
Searching for gifts for wine lovers? Unsure where to look? Have no fear, we've scoured the internet to find the perfect wine gifts we know they'll love.
Put down those novelty glasses and please return that comedy wine tote bag. Instead take a look at some of these awesome wine accessories, which the oenophile in your life will actually want.
From ingenious wine gadgets, such as aerators and decanters, to elegant accessories, like bottle stoppers and beautiful handmade tasting glasses, anything on this list is sure to put a smile on your loved one's face.
Wine Glasses
A great gift idea for the vino lover in your life is glassware. Drinking from the right types of wine glasses is an important part of enjoying your beverage to its fullest, so buying them a small collection is sure to win you some points.
While stemless wine glasses are fashionable, they're not actually the best choice for wine lovers, as the heat of your hand can warm your wine as you drink it. Instead, check out these Performance Tasting Glasses from Riedel.
While they may not be personalized or covered in glitter (like some of the glasses you'll find on Etsy), this high-quality tasting set is specifically designed to complement their favorite wine.
Corkscrews
You don't have to spend much on a bottle opener for it to do the job right. You could spend hundreds on a Coravin (which is a wine opener but also a wine preservation system), but there are plenty of reasonably priced, high-quality corkscrews on Amazon that make great gifts.
This electric bottle opener from Secura has great reviews, is rechargeable, and is simple to use. However, this rose gold bottle opener is also highly reviewed and is a stylish alternative to plain black corkscrews.
When buying a quality corkscrew make sure you're looking for one built to last. Novelty corkscrews are often made from weak materials and can break easily, so look for sturdy metals  and always read the reviews if possible.
Bottle Stoppers
Bottle stoppers are must-have wine accessories. Not only do they keep bacteria from spoiling that lovely bottle of Chardonnay you couldn't finish, but they also make great gifts as there are so many attractive options on the market.
Etsy.com has a wide range of bottle stoppers, from ceramic stoppers, to wooden stoppers, to stoppers with monograms, and fully personalized options. These stoppers are usually relatively affordable, so they would be a perfect piece in a wine lover gift set.
While we love these quartz-covered bottle stoppers, this wooden bottle opener and wine bottle stopper gift set is perfect for someone with less sparkly tastes.
Remember, bottle stoppers must be able to form an airtight seal around the mouth of the bottle to work properly, otherwise bacteria can get in and spoil the wine. Look out for ones with silicone or rubber lips, and avoid those that are purely decorative. 
Wine Racks 
If you live with a wine connoisseur you may have noticed your house becoming filled with bottles on bottles of wine. While we applaud any sommelier in training getting a collection together, it's important to store wine properly to avoid spoiling it. That's why wine racks make such perfect wine gifts.
To keep wine looking and tasting its best, wine needs to be stored horizontally in a cool, dark room. That's why we love these simple scalloped wine racks from Wine Racks America, as they keep your bottles at the right angle and come in a range of sizes to fit your collection.
Wine Advent Calendar
If you're looking for a gift to treat the oenophile in your life before Christmas day, look no further than this wine advent calendar from VINEBOX.
Each calendar contains 12 glasses of wine to celebrate the countdown to Christmas. There's a mix of red wine and white wine and the box comes in three attractive designs. Each box has a completely different set of wines, keeping your wine lover on their toes on each day leading up to Christmas. Not only will they love the experience of tasting a new wine each day, they also might discover some new favorites.
Wine Decanters
A wine decanter is the perfect gift for wine lovers. Not only do decanters aerate your wine and remove sediment, they also look really attractive when set down on the dinner table. 
If your wine drinker loves a bottle of red wine, like Merlot, then a decanter is a really good option. There are some beautiful options on Etsy that can match a range of tastes. From vintage crystal to hand-blown glass styles, these glass decanters are sure to go down well.
You could also treat them to a wine aerator. These are similar to decanters, but instead of pouring the wine into them, you simply fix them to the stem of the bottle, and they add oxygen to the wine via air pressure. This electric wine aerator may look funny, but anyone who really loves wine is sure to be impressed.
Wine Tasting Experience
A wine tasting experience is a great gift option. If your loved one is able to travel, they'll love a Tasting Pass for Sonoma County. If they need to stay local, you could also throw an online wine tasting party.
Wine.com offers a range of virtual wine tasting experiences, with top wine critics and winemakers. Gift them with access to the livestream along with the wine to try during the tasting.
The site also offers celebrity wine tasting events, so they can sip along with famous wine lovers, such as Mary J. Blige, John Legend, Bon Jovi, and Sting.
A Wine Cooler Bag
We've all been there. You're heading out for a boozy Saturday picnic, you pop a bottle of Usual Brut in your handbag, and before you know it, it's gotten warm before you get there. Well not anymore — enter the Lucy Handbag Cooler from Corkcicle.
Now we don't mean to play favorites, but this is a next level wine gadget. This vegan leather handbag is stylish, comes in three elegant colors, and is insulated in order to keep your wine chilled wherever you go.
The bag is big enough to carry two bottles of wine and is so well insulated you can even pour ice into it without any leaks. We'll take all three.
Or, Keep It Simple
While we're sure any wine lover would be pleased by the items on this list, you could always keep it simple and get them a few bottles of their favorite wine. Whether they love bubbly, Cabernet, or Sauvignon Blanc, a nice bottle of wine will always go down well at Christmas. 
If you can't decide on what to treat them with, pick up one of our
mixed packs
. Each trio comes with our Usual Brut, Red, and Rosé. The 6.3-ounce screw-top bottles each hold a single glass of small-batch wine, so the recipient will be treated to a fresh glass every time.