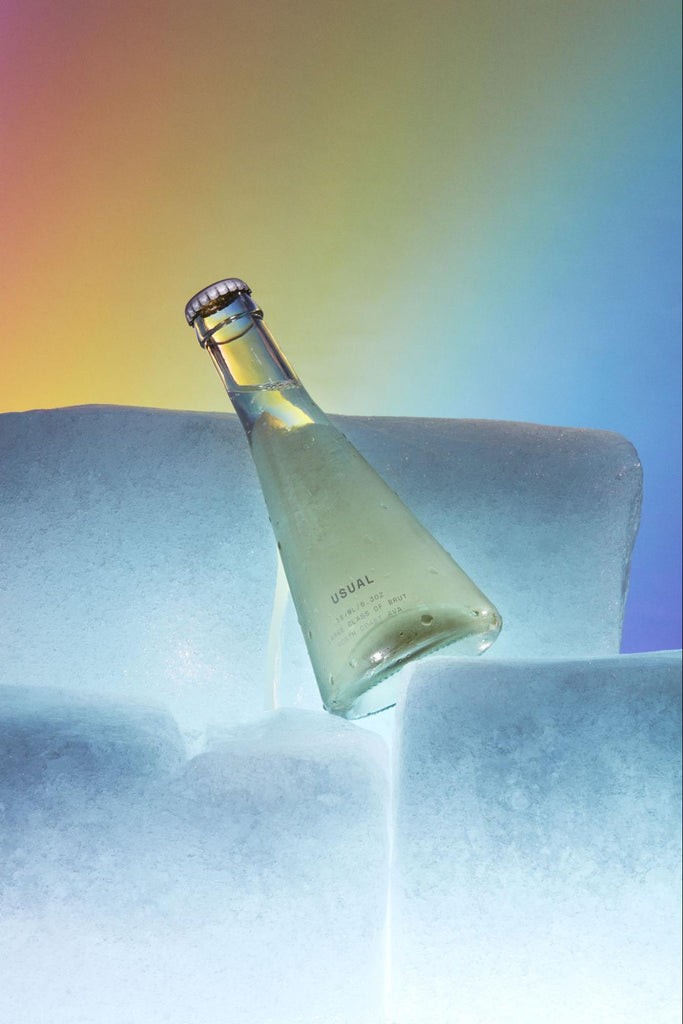 Chenin Blanc: Discovering the Taste of Chenin Blanc Wines
McKenzie Hagan |
Chenin Blanc wine may not be as iconic as Chardonnay, or as synonymous with celebrations as Champagne, but this versatile wine has a lot to offer. Produced all over the world in many different styles, Chenin Blanc boasts a wide range of flavors, and there's a bottle to suit every occasion. 
Whether you're on the hunt for a complex, oak-aged white wine, fancy diversifying your sparkling wine options, or need the perfect pairing wine for a cheese plate, Chenin Blanc may just be what you've been looking for.
In this article we share everything you need to know about this New World favorite, from the varied winemaking techniques used to make it, to where in the world it's grown, to its most common tasting notes, to how it's best served. Consider this your Chenin Blanc beginner's guide.
What Is Chenin Blanc Wine?
Chenin Blanc wine is about as acidic as a wine can get. Compared to popular white wine favorite Chardonnay, Chenin Blanc is sure to make your mouth pucker. If Chardonnay is a glass of orange juice, Chenin Blanc is lemon juice. So, if you like sharp-tasting, refreshing wines, Chenin Blanc may be just the one you're looking for.
As well as having extraordinary levels of acidity, Chenin Blanc wine is also well known for being diverse in flavor and style. While Chenin Blanc wines produced in the Loire Valley of France are often transformed into sparkling wines, South African Chenin Blancs are used in a variety of sweet and dry styles.
Chenin Blanc wine can be dry, off-dry, sparkling, and even sweet dessert wines. It all depends on where the grape is grown, whether it's a single grape varietal or if it's a blend, and the winemaking process.
Similar to Chardonnay, Chenin Blanc wines are often oak aged, meaning the wine is placed in oak barrels rather than steel barrels during the aging process. This gives the wine a smoother, buttery characteristic, which adds complexity and interest to the wine.
Chenin Blanc grapes also benefit from botrytis (or noble rot) which is a natural process of encouraging a specific type of mold onto the grapes. Botrytis sweetens the grape and creates much sought-after dessert wines.
Like many grape varietals, Chenin Blanc grapes are known by more than one name. If you fancy trying this acidic wonder, look out for the following names on your wine bottles:
Steen

Bonnezeaux

Pineau de la Loire

Savennières

Vouvray

Quarts de Chaume
Where Does the Chenin Blanc Wine Grape Grow?
Chenin Blanc wine is most highly regarded when produced in the Loire Valley in France. These premium Old World bottles taste very different from their New World counterparts and are often hailed as being zingy and refreshing. Meanwhile, New World Chenin Blancs are peachy with notes of honeydew and guava.
However, the majority of the world's Chenin Blanc crop grows in South Africa. This white grape is the most planted variety in South Africa due to the robust, high-yielding nature of the Chenin Blanc grape. Because of this, Chenin Blanc grapes are often added to blends in order to add interest and acidity to other grape varietals.
Stellenbosch is one of South Africa's most celebrated wine regions. This small town is 25 miles from Cape Town and grows a large amount of the country's Cabernet Sauvignon, Pinotage, Sauvignon Blanc, and Chenin Blanc grapes.
But South Africa isn't the only New World wine region getting in on the fun. Napa Valley in California is also a large producer of Chenin Blanc wine. Look out for Californian grown bottles for a white wine with ripe, fruity flavors.
Other New World winemakers of Chenin Blanc include Argentina, Australia, New Zealand, Brazil, and Mexico.
What Does Chenin Blanc Wine Taste Like?
As we've previously said, Chenin Blanc wine can taste very different depending on how and where it is produced. However, there are some common tasting notes.
While dry styles are often hailed for their sour apple, pear, and quince flavors, off-dry styles have more of a tropical fruit flavor, such as passionfruit. Some love the subtle honeycomb notes that come through in off-dry bottles.
Chenin Blanc makes delicious sweet wines. While sweet Riesling styles are often praised for their stone fruit flavors, sweet Chenin Blanc wines have notes of ginger, mandarin, and toasted almond.
Finally, sparkling Chenin Blanc wine is diverse in sweetness level. You can enjoy Chenin Blanc as brut (dry) or demi-sec (sweet). Both are floral in flavor with intriguing savory flavors of ginger.
How To Pair Chenin Blanc Wine
When it comes to food pairings, it's important to choose the best flavors that will complement the specific style of Chenin Blanc you have. After all, while a succulently sweet style is sure to sing when paired with a fruity dessert, it may not suit a main course as well.
For a sparkling dry Chenin Blanc, think rich smoked salmon, pan-fried scallops, or a luxurious goat cheese salad. For anything you would consider pairing with Champagne, Chenin Blanc works too.
Pair an oak-aged Chenin Blanc with a wide range of savory food options. Due to its high acidity, Chenin Blanc wine is our number one choice for Christmas or Thanksgiving dinner. The wine can cut through the noise of a rich, fatty meal, bringing harmony and balance to the flavors.
For dessert wine, bring out those lovely gingery flavors by pairing it with gooey cheeses, such as brie. Sweet styles are also great alongside a fruity pie or pastry.
How To Serve Chenin Blanc Wine
White wine is often chilled too aggressively. Not only does this mean waiting longer for your wine to cool down, but serving your wine too cold can result in a muting of flavors. And with a wine with as much to offer as Chenin Blanc, you want those tasting notes to shine. 
The optimal temperature to serve an oak aged Chenin Blanc wine is from 45-55 degrees Fahrenheit. However, a sparkling or sweet style can stand to go a little cooler.
Due to Chenin Blanc's highly acidic nature it's an ideal bottle of wine to age. Upon aging, the wine should take on some more complex savory flavors, such as a buttered popcorn quality — the perfect companion for a movie!
A Wine With Plenty of Zing
Whether you love sparkling, dry, or sweet wine, there's sure to be a Chenin Blanc that's right for you. Boasting gloriously fruity flavors, such as passionfruit, honeydew, and mandarin, Chenin Blanc wine is perfect for those who can't resist a luxurious fruit salad.
Known as one of the world's most acidic wines, Chenin Blanc is a brilliant addition to rich meals, making it an ideal celebration wine. Pop a bottle alongside your next super-savory dinner to see what we mean.
While it may be revered most in France, Chenin Blanc is a wine of the world. Look out for styles produced in the United States or abroad and fall in love with this versatile classic.