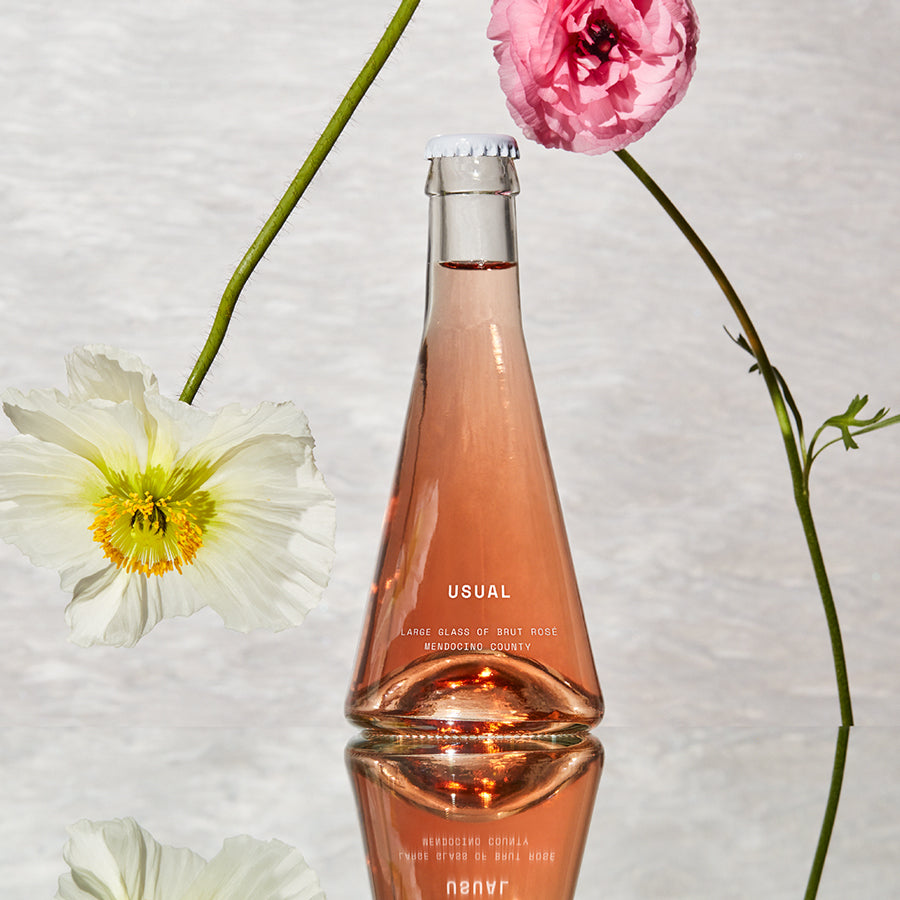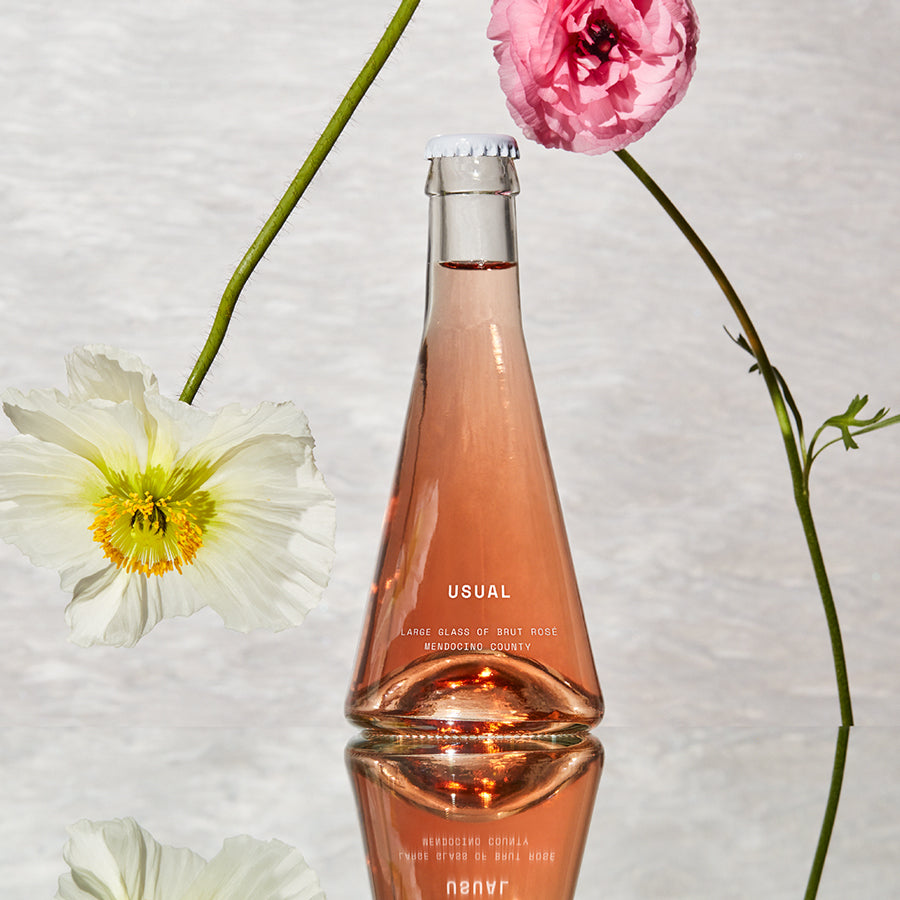 The Details
Grapes Zinfandel, Barbera, Sangiovese
Volume 6.3 oz (187 ml)
Alcohol 12.5%
Serving Size 5 fl oz (148ml). Servings per container 1.25
Brut Rosé
Limited Edition
A sparkling and lively take on our classic rosé with notes of red peach, raspberry, and orange blossom. Chosen for its bright and fruity profile, this small lot of Mendocino rosé is ideal for adding bubbles and nothing else. Made from sustainably farmed grapes with no sugar and minimal intervention.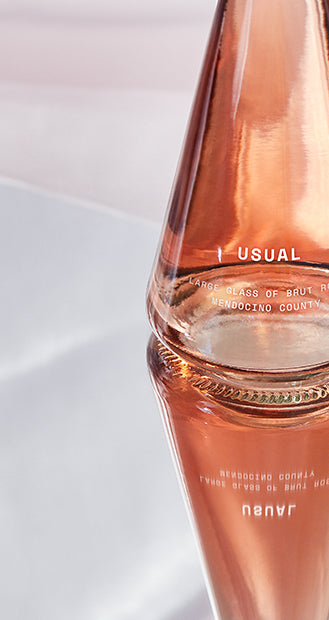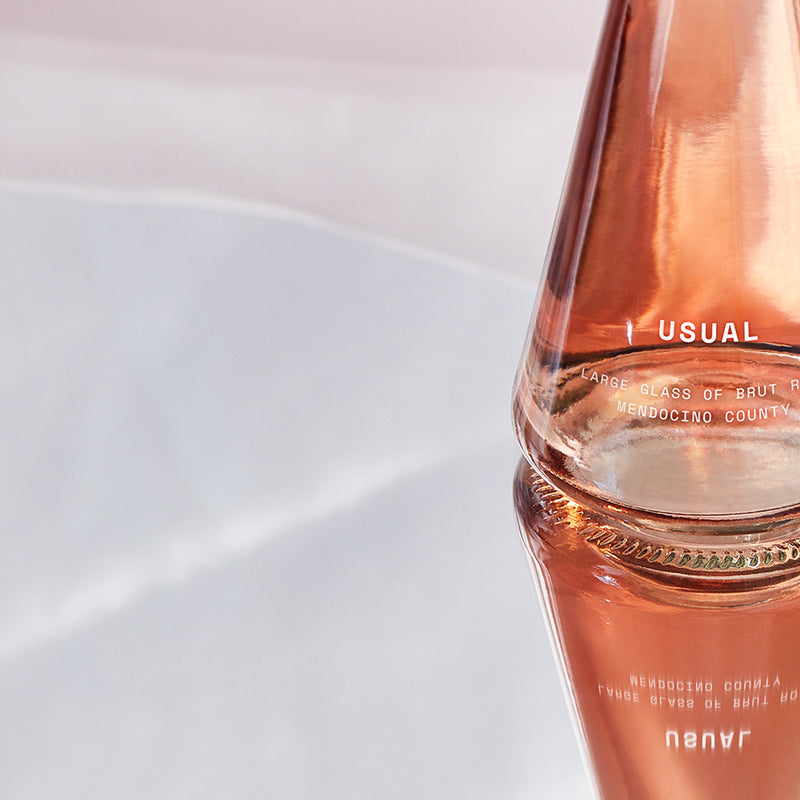 Wine you can feel good about

Nothing artificial
Many wines have added flavorings and colorants, but not us. Not ever.

Fresh every time
Our generous single serve bottles ensure the freshest experience possible.

No added sugar
No reason to artificially sweeten California's best grapes.

Sustainably farmed
We're helping to ensure the future of harvest year after year.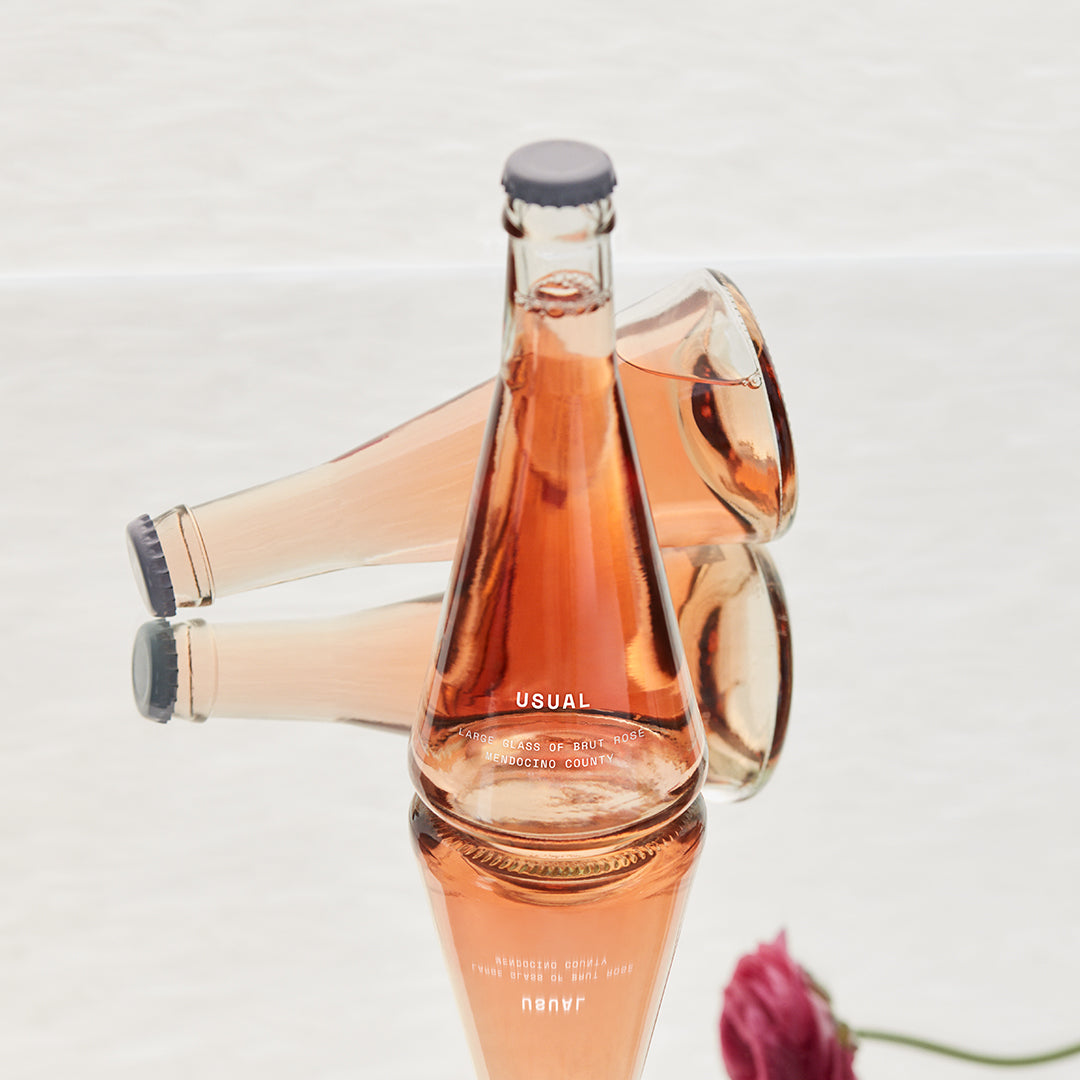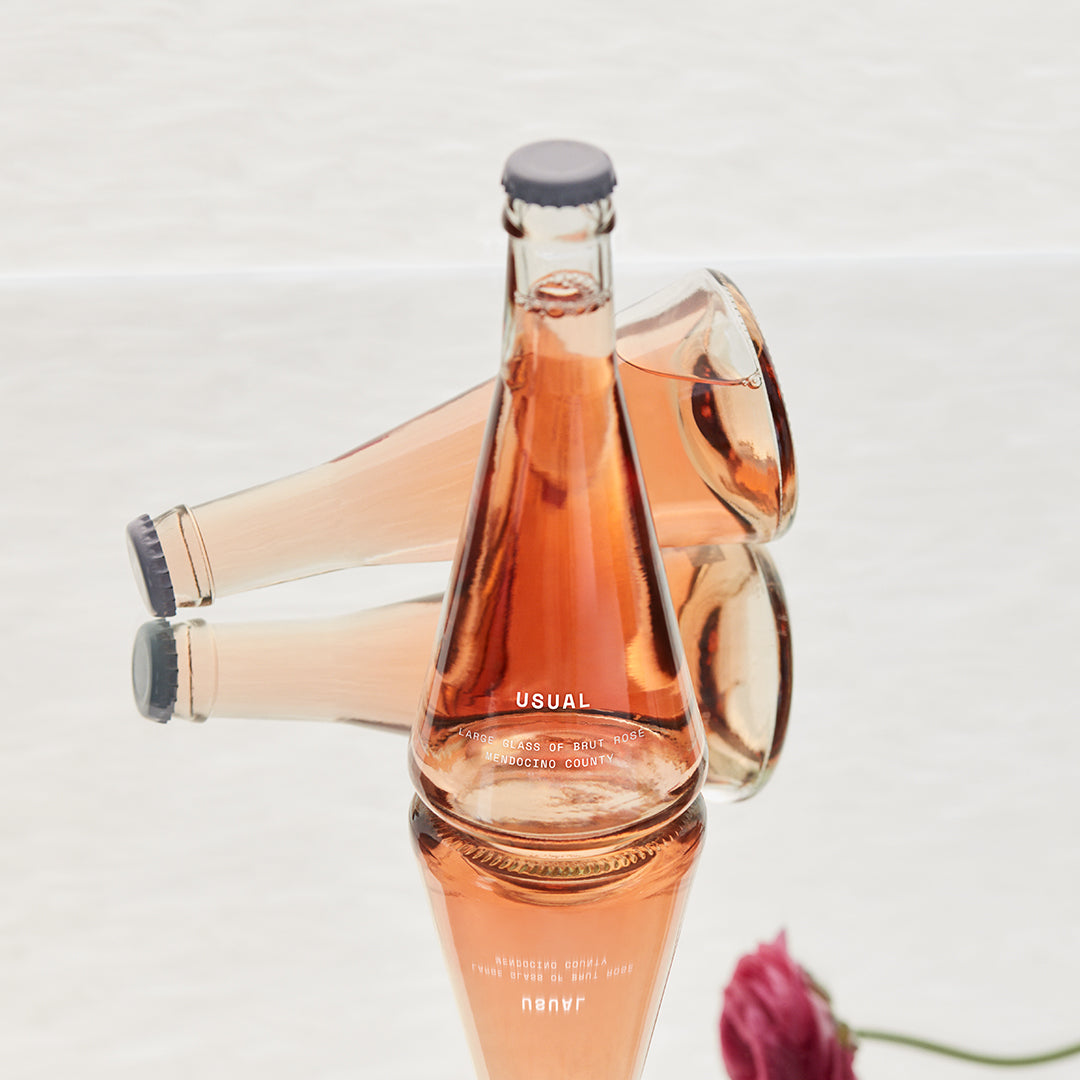 Crack, sparkle, and sip
A refreshing bubbly for special occasions or any occasion. Brut Rosé is light, effervescent, and satisfyingly crisp. Faint and flirty notes of strawberry icing and underripe watermelon aromas enhance the fruit and floral flavors to create a quenching, delicious mélange. For optimal results, serve chilled and sip straight from the bottle.
Red Peach
Raspberry
Orange Blossom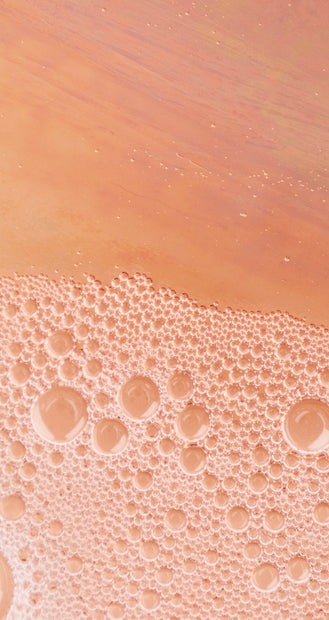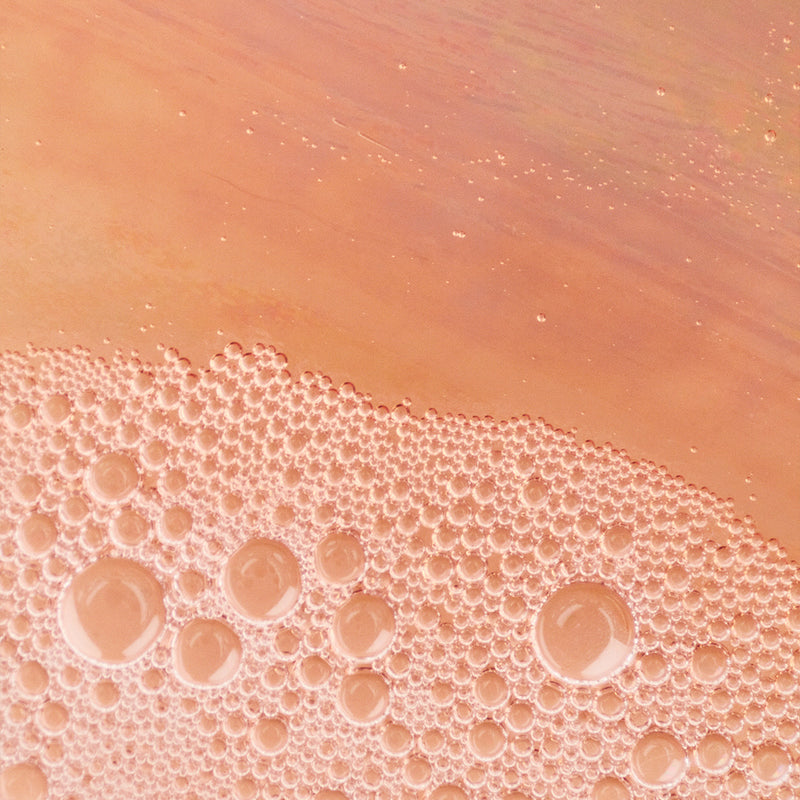 Super fine
Old school methods to produce a new type of classic, but without added sugar - dry and crisp for the modern drinker. Grapes from award winning sites in Mendocino, bottled in a fresh, new package, so you can celebrate every day.
Super dry
Crisp, refreshing and slightly bubbly. Tart, not sweet, our Brut Rosé is built to perform perfectly poolside or enhance effortlessly at the dinner table.

Super fresh
At 6.3 oz, each bottle gives you a fresh, full glass, and candidly, a bit more. Enjoy on the go and on your terms.
Reviews, as Usual
Pink bubbles
This Brut Rose is delicious and smooth. It is a top of the line wine. Try it I guarantee you'll love 💗 it
We are ecstatic to hear that you love our Brut Rosé, Gail!
Crisp and Refreshing
Perfect in every way! A light and refreshing sparkling rose with the perfect amount of bubbles — will buy again!
We are ecstatic to hear that you are loving our Brut Rosé, MerryMary!
Just Lovely!
Let me share something with you. Don't pop off the cap. If you do , bubbles will explode .. Just release a tiny bit of pressure and it will be great. It took me a while to figure this out but I had no intentions of giving up because I love it so much, it helps me as a diabetic to just have the 6 ounces I am allowed a day, and I really really love this company.
Hi Sheila!
Thank you for the awesome feedback and tip! We appreciate your kind words.
Brut Rose
This is a delightful wine, fun and bubbly. Great for Summer nights!
Thank you so much for your kind words, Denise!
Perfect Gift!
I purchased this for my brother's birthday and it came on time and was packaged carefully. The taste is crisp and fruity, but not sweet. If you like a dry brut rosé then this is the one for you! 10/10 will buy again.
We are ecstatic to hear that you are happy with the Brut Rosé. Thank you so much for your kind words. We appreciate you.