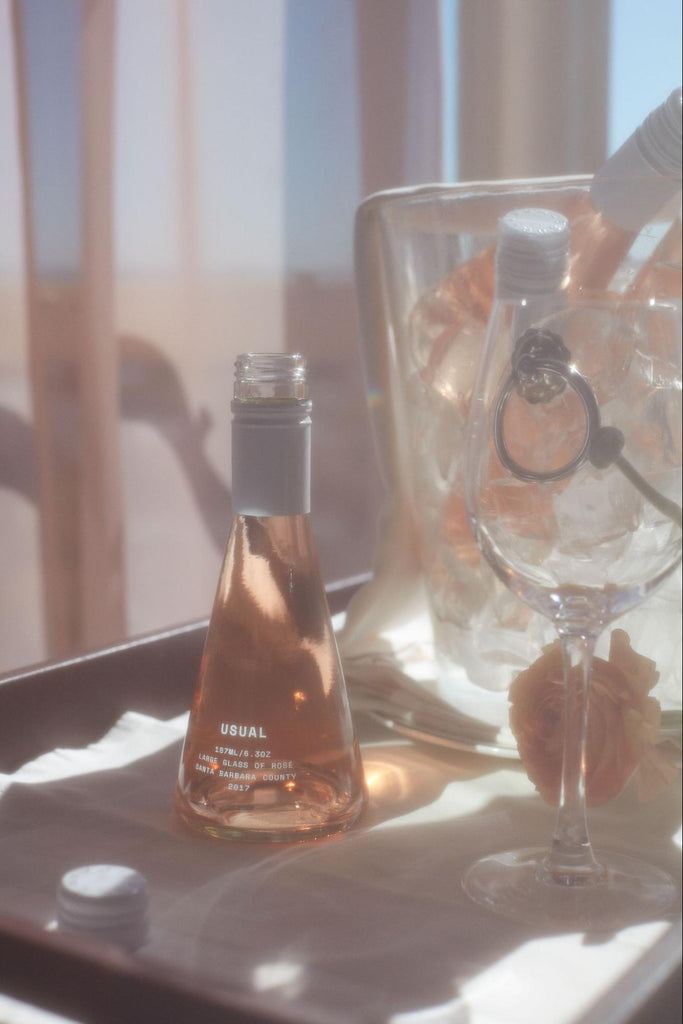 Wine Spritzer Recipes: How to Make Your Own Red & White Wine Spritzers
McKenzie Hagan |
Wine spritzers have gotten themselves a bit of a bad reputation.
Through no fault of their own, the famously summery drink is often thought of as uncool, possibly even tacky. It also hasn't helped their street cred that The Simpsons' chief nerd, Ned Flanders, has a bit of a weakness for them.
But have we all written off spritzers too soon? We think they deserve a second chance. After all, versions of the wine-based cocktail exist all over the globe, and the iconic mixed drink is a staple for those who love to brunch.
In this article, we'll explore the beauty of the wine spritzer and share our ultimate recipes for red wine and white wine spritzers.
What Is a Wine Spritzer?
The wine spritzer is a simple wine-based cocktail. Formed from just three ingredients — wine, soda, and ice — it's possibly one of the easiest drinks to mix up for friends in a hurry.
Like many classic recipes, there are a variety of ways to mix a great wine spritzer. While some wine spritzer recipes call for club soda, others go for seltzer (sparkling water), and others get a little wild with a splash of lemon-lime soda or ginger ale. The specific recipe can vary as long as it's ice cold, mixed well, and features a suitable wine.
While some purists argue that the spritzer doesn't belong on the same list as other refreshing cocktails, like margaritas or mojitos, according to Merriam Webster, a cocktail is technically:
"A usually iced drink of wine or distilled liquor mixed with flavoring ingredients."
In other words, the spritzer should be a welcome guest at your next cocktail party, especially if you're after something fresh, summery, and lighter on the alcohol.
Why Opt for a Wine Spritzer?
Much like the Italian favorite, the Aperol Spritz, wine spritzers are a quintessential summer drink. Not only are they fruity and refreshing, but they pair beautifully with classic picnic dishes and BBQ favorites.
Better yet, these wine cocktails are perfect to enjoy with brunch. Not only do dry spritzers (such as those made with dry Riesling and sparkling water) pair easily with smoked salmon, eggs, and hollandaise sauce, but sweeter wine spritzers are perfect with maple-covered pancakes or waffles.
Wine spritzers are a great option if you're looking for cocktail recipes with less alcohol. Compared to a large glass of white or rosé wine, a white wine spritzer made with seltzer is far lighter on the booze. If you're looking for a low-alcohol wine, a spritzer may be just the ticket.
Because the seltzer dilutes the wine, a large white wine spritzer is around 6-8% ABV on average. By contrast, a large Pinot Grigio on its own comes in at 12% ABV. While neither of these are particularly high compared to other alcoholic drinks, opting for the spritz is the perfect choice for those looking to cut down on their alcohol intake.
How to Make the Perfect White Wine Spritzer
For our ultimate white wine spritzer recipe, we've decided to keep it simple with a few slight twists here and there. 
We prefer a drier white wine spritzer, so we use a nice dry Riesling or Sauvignon Blanc, but any dry white wine you have in the house will do. However, if you prefer your spritzer a little sweeter, go for a fruity Pinot Grigio. We don't recommend using Chardonnay, as you want your spritz to be sharp, fruity, and low in tannins.
Ingredients:
3 ounces white wine

1 ounce seltzer or sparkling water

Ice

Frozen fruit for garnish
Instructions:
Fill a large wine glass with ice.

Pour in the wine.

Fill the rest of the glass with seltzer.

Add a couple pieces of frozen fruit to garnish. We like frozen rhubarb or a few blueberries.

You could also add a touch of lemon peel to finish it off, and voila!
How to Make the Perfect Red Wine Spritzer
Our ultimate red wine spritzer recipe is similar to a classic Spanish recipe — sangria.
Sangria is a little different from a traditional wine spritzer because it's usually served much sweeter, it contains sugar or simple syrup, and sometimes has brandy in it. However, for this version, we've tried to keep it simple and a little lower in the alcohol department.
Sangria is a classic party drink, so if you like this recipe, share it at your next BBQ or summer soirée.
Ingredients:
A bottle of Spanish red wine (we like Rioja)

One sliced orange

3 tbsp brown sugar

10 ounces of sparkling water (for a really sweet summer drink, you can also use Sprite)

Ice
Instructions:
Add the orange and the sugar to a large jug and muddle with a wooden spoon.

Pour red wine over it, stirring to incorporate the sugar.

Add the ice and top the jug with sparkling water.

Give the sangria one last stir and serve it in tumblers.
Making Your Own Classic
As we mentioned, wine spritzers come in a wide range of different styles and recipes. While you can keep it simple with a classic wine, soda, and ice mix, you can also create your own classic.
If you like your summer drinks sweet and fruity, add some club soda to your Merlot and then garnish with frozen cherries and ice. Or give your favorite Sauvignon Blanc a low-alcohol makeover with a dash of seltzer. It's really up to you.
To get your creative juice flowing, here are a few ideas to get started.
White Wine Mojito
Mix a dry white wine with club soda and a dash of brown sugar, ice, and the juice of one lime. Garnish with mint and presto! You've got yourself a refreshing, minty spritzer.
Pink Spritz
Fill a glass with ice, rosé wine, and cranberry juice. Then, top it with club soda for a gorgeous pink drink that's perfect for celebrations.
The Italian Spritz
Do brunch the Mediterrean way with a classic Aperol Spritz. Add Aperol, sparkling water, and ice to a glass, then top with sparkling wine. To be truly faithful to the Italian cocktail, use Prosecco, or try Usual Brut, which is a lovely dry alternative.
Don't Knock It Until You Try It
Wine spritzers are ultra-simple cocktails to bring to your next cocktail party. While the traditional recipe only contains three ingredients (wine, ice, and soda), there are so many ways to pump up your spritz. From adding frozen fruit to swapping your soda for seltzer or adding a touch of mint, the wine spritzer is a great place to test your creativity.
While some think of the wine spritzer as an uncool drink, it's actually a great option for anyone looking to reduce their alcohol content. With the average spritzer coming in at less than 10% ABV, they're the perfect choice for parties or daytime celebrations.
Spritzers are also a fun way to boost your brunch date. Pairing beautifully with a range of different dishes, from smoked salmon to syrup-covered pancakes, spritzers add a touch of fun to your meal without the double vision.
So, if you've never tried a wine spritzer, what are you waiting for? We see them making a big comeback. If you're feeling adventurous, you might want to check out our
Usual Spritz
.