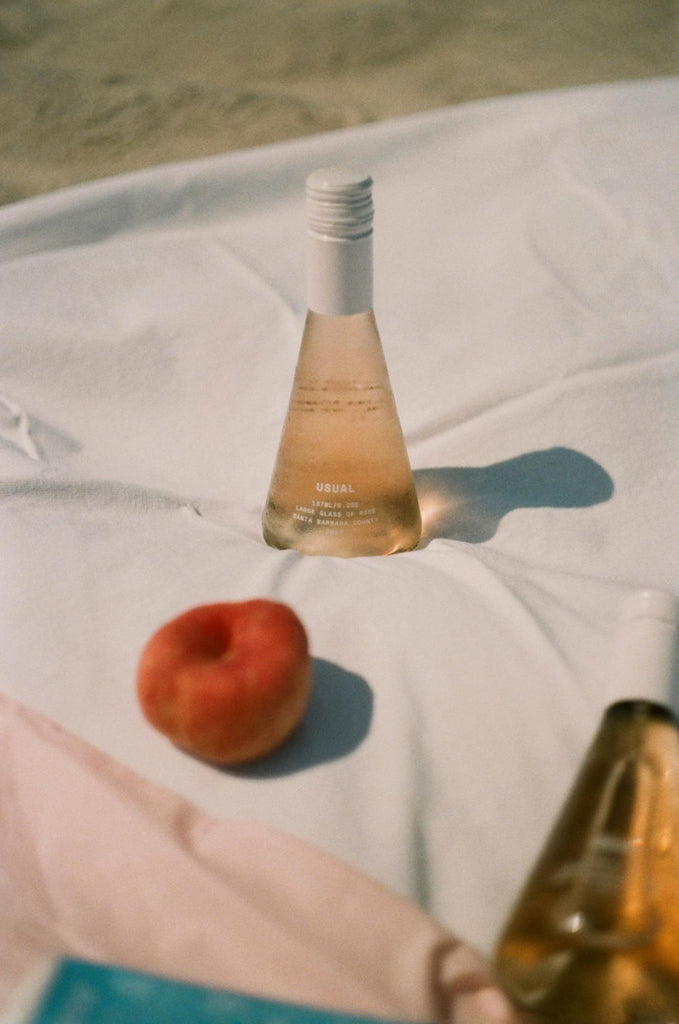 6 Easy Wine Cocktail Recipes to Make This Weekend
McKenzie Hagan |
For anyone who's ever overdone the frozen margaritas in college and can't stand the sight of tequila anymore, a refreshing wine cocktail may be just what you need come happy hour.
Often light, fruity, or fizzy, wine cocktails are a staple at cocktail bars. However, they can come with a hefty price tag, so learning to make them at home could save you money. Plus, you get to have more control over which wine goes into your drink.
There are so many wine cocktail recipes ready to be discovered. Whether you love red wine, white wine, rosé, or sparkling, there is a gorgeous wine cocktail out there for you.
In this article, we share six recipes for our favorite wine-based cocktails. From sangria to mimosas, this list will keep your weekends fun and your brunches boozy.
What Is a Wine Cocktail?
While you may think a mixed drink must have a couple of shots of vodka in it to be deemed a cocktail, there are plenty of boozy beauties with just wine as a base. Wine-based cocktails have been served all over the world for decades, it seems every country has their own unique wine-based tipple.
While plenty of wine cocktails use sparkling wines like Champagne or Prosecco as a base, popular favorites also use red wine, white wine, rosé wine, Vermouth, and even port.
Wine cocktails are a great alternative to your usual martini, as they're often slightly lower in alcohol, so are perfect for drinking in the day.
There are so many wine cocktails for you to try — these are just a few of our personal favorites.
How to Make a Sangria
Sangria is a traditional Spanish party drink, consisting of red wine, chopped fruit, and often brandy. The brandy is completely optional, and you may want to forgo to keep your alcohol intake down.
Here's how to concoct the perfect summer sangria:
You will need:
4 bottles of

Usual Red

(purchase the box of 6 glasses to have a little extra) 

1 large orange chopped into eighths

3 tablespoons brown sugar

10 ounces sparkling water or lemonade

Ice cubes
How to mix:
Add the orange and the sugar to a large jug and muddle with a wooden spoon.

Pour red wine over it, stirring to incorporate the sugar.

Add the ice and top the jug with sparkling water.

Give the sangria one last stir and serve it in tumblers.
How to Make an Aperol Spritz
Enjoy a taste of Venice with this classic Italian cocktail. Aperol spritz is the must-have summer drink for anyone who loves the Mediterranean way of life. However, if you've never tried it before, make yourself a small one — the bitter orange flavor can be a bit of a shock.
You will need:
How to mix:
Split the Aperol and the ice between two glasses

Divide the sparkling wine between the glasses

Top up the rest of the glass with seltzer

Give it a taste — if it's too strong add more seltzer, if not strong enough add more Aperol
How to Make a White Wine Spritzer
There are so many ways to make a great white wine spritzer. You can mix a dry white wine with club soda, a dash of brown sugar, and lime juice to make a mojito-inspired spritz. Or mix ice, rosé wine, and cranberry juice for a gorgeous pink alternative. Here's our classic spritzer recipe, which is perfect when sipped alongside brunch.
You will need:
3 ounces white wine (we like

Sauvignon Blanc

)

1 ounce seltzer or sparkling water

Ice cubes

1 lemon peel
How to mix:
Fill a large wine glass with ice

Pour in the white wine

Fill the rest of the glass with seltzer

Add a curl of lemon peel to garnish
How to Make a Kir Royale 
A Kir Royale is a classic cocktail from France that fits right in at a fun celebration. While the original Kir cocktail uses white wine, the Royale alternative is made with bubbly. While you can use Champagne, any sparkling wine will work.
You will need:
1 tablespoon crème de cassis (blackcurrant liqueur)

3 ounces

Usual Wines Brut

1 raspberry or blackberry to garnish
How to mix:
Add the crème de cassis to a Champagne flute

Top up the glass with the sparkling wine

Pop the berry into the glass or wedge it onto the rim of the glass
How to Make a Mimosa
A mimosa is a mix of fruit juice and sparkling wine. It's fruity, light, and lower in alcohol than many cocktails, making it the ideal addition to boozy brunches and family BBQs.
The mimosa is traditionally made with orange juice, but there are tons of alternatives. For example, the Megmosa is sparkling wine and grapefruit juice, while the Lemosa is sparkling wine, lemonade, and blueberry syrup. You can even try a mix of Brut and Japanese yuzu with our Usual Spritz cans. 
You will need:
3 ounces of Usual Wines Brut

Orange juice (freshly squeezed is best, but carton will do too)
How to mix:
Pour the Brut into a Champagne flute

Top up the glass with orange juice until the glass is full
How to Make Frosé
The perfect drink for a wild party, a frosé is ultimately a wine slushie. While this may be every wine snob's greatest nightmare, the frosé will definitely go down well on a hot summer's night.
Ready for a refreshingly fun cocktail? Let's get freezing. Head's up: This one needs some prep the night before the big event.
You will need:
4 bottles of

Usual Semi-Sparkling Rosé

(purchase the box of 6 glasses to have a little extra)

10 ounces of strawberries, halved, plus whole ones for garnish

2 ounces of caster sugar

1 lemon, juiced
How to mix:
Pour your bottles of wine into a large bowl or roasting pan

Put the pan in the freezer overnight

The next day, add the sugar to the strawberries and leave to sit for half an hour

Use a spoon to scrape the frozen wine out of the pan (it won't be completely frozen due to the alcohol)

Blend the wine, lemon juice, and strawberry mix in a blender

Pour the mixture into glasses

Add a strawberry to the rim of the glass to garnish
Bring on Cocktail Hour
If you're planning on hosting a get-together this weekend, make sure you get ingredients for wine cocktails. Whether you fancy the look of the classic Kir Royale or want to tackle the summery Frosé, your guests will love these delicious drinks.
Just remember, if you're making one of these recipes it pays to choose a quality wine as a base. Our Usual Brut is a perfect base for Kir Royale, mimosas, and Aperol spritz, while our Usual Red makes a lovely sangria.
Check out our shop and get ready for cocktail hour.