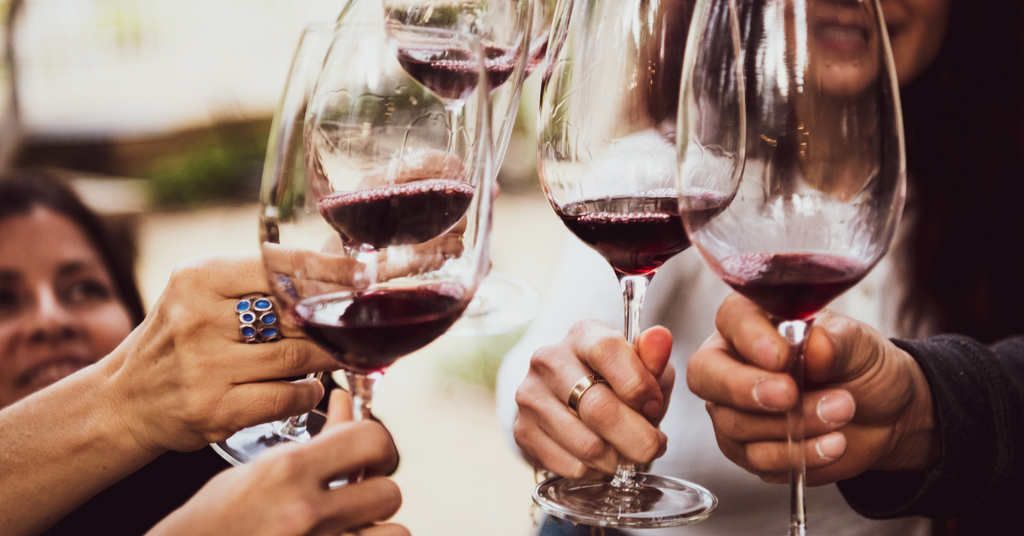 Napa and Sonoma: Comparing Sonoma vs Napa Wines
Staff Writer |
When it comes to the topic of American wines, you really can't bypass the regions of Napa and Sonoma. These neighboring valleys undoubtedly stand out as the premier wine destinations in the United States, and there is often debate and discussion about which of them is better.
Come along with us as we delve into the Sonoma vs Napa debate, exploring the similarities and differences between these two renowned wine regions. We believe that it's not so much a question of which region is better, but rather about the distinctive characteristics that make Sonoma and Napa what they are today.
About Sonoma and Napa Wine Regions
Both located in California, Sonoma and Napa are reportedly the second most visited attractions in the Golden State, trailing only behind Disneyland. Their premium wines, notably Napa's Cabernet Sauvignon and Sonoma's diverse varietals attract millions of visitors every year.
One similarity between the two regions is that Napa and Sonoma both have histories dating back to the 19th century. Sonoma's viticulture began with Spanish missions in 1823, with further development by Agoston Haraszthy, the father of California viticulture in 1857. 
In Napa, Charles Krug established the first commercial winery in 1861. Both regions faced challenges: phylloxera in the late 19th century, and Prohibition in the 20th. Post-Prohibition, the regions saw a resurgence with pioneers like Robert Mondavi.
Although on the surface both regions share a common passion for the world of winemaking, they offer a distinct wine-country experience. Napa Valley is often perceived as a luxurious, opulent destination for wine lovers, while Sonoma Valley offers a more laid-back, country-style vibe.
Now that we've set the scene, let's dive into the Sonoma vs Napa comparison by discussing the similarities and differences between the two regions.
The Similarities Between Sonoma and Napa Wines
Both Napa and Sonoma share a tremendous dedication to winemaking that attracts visitors from around the globe. Geographically, they share California's Mediterranean climate, beneficial for grape cultivation. Their varied microclimates and diverse soils allow for multiple grape varietals. Both Sonoma and Napa are famous for their Chardonnay production, which is one of the most popular wines in the world. 
Whether you were to peek behind the curtain of the winemaking process at Sonoma or Napa, you would find that they both employ modern techniques like stainless steel fermentation and precise temperature control, in collaboration with traditional methods such as barrel aging and natural fermentation processes. Both regions also place a heavy emphasis on sustainable practices in viticulture and winemaking.
The Differences Between Sonoma and Napa Wines
Now, let's look at the Sonoma vs Napa debate through the lens of their differences. Firstly, in terms of wine varietals, Sonoma is celebrated for its creamy and zesty Chardonnay, cool climate Pinot Noir, juicy Zinfandel, impressive red blends, and refreshing Sparkling Wine. Napa, on the other hand, is famed for its Cabernet Sauvignon, Chardonnay, and Merlot.
Sonoma, in particular, is known for its diversity of wine types due to its expansive geographical size and variety of microclimates. It's not uncommon to find wineries in Sonoma producing Grenache, Rosé, and Pinot Gris. Sparkling wine is also produced in both regions, though it's especially associated with Sonoma due to its cooler climate which is favorable for producing high-quality sparkling wines, both sweet and brut .
Napa, while best known for its Cabernet Sauvignon, also produces a variety of other wines. However, the focus tends to be more on full-bodied red wines, due to the warmer climate and soil conditions that are ideal for grapes like Cabernet Sauvignon and Merlot.
The question of Napa vs Sonoma largely depends on your wine style. If you prefer pricier wines, Cabernet Sauvignon, buttery Chardonnay, and Merlot, then Napa may be your choice. However, if you appreciate more reasonably priced wines, and enjoy Zinfandels, Pinot Noirs, sparkling wines, red blends, and unoaked zesty Chardonnays, then Sonoma could be the one for you.
Wine Production Techniques in Both Regions
When examining Sonoma vs Napa, the use of both modern and traditional techniques is quite similar. Let's look at what we know about the wine production techniques employed in both regions:
Viticulture
Sustainable farming practices in both regions yield healthier grapes, resulting in higher-quality wines with nuanced flavors and better balance.
Fermentation
Controlled-temperature fermentation in stainless steel tanks preserves delicate aromas and fruit flavors, producing vibrant, fruit-forward wines.
Barrel Aging
Oak barrel aging adds flavors of vanilla, spice, and smoke, influencing the wine's character. French oak brings elegance, while American oak offers more pronounced flavors. Barrel aging enhances complexity, tannin integration, and aging potential.
Bottle Aging
Extended bottle aging allows wines to develop and integrate flavors, resulting in more complex and refined characteristics.
Blending
Blending different grape varietals creates wines with improved balance, structure, and complexity, softening tannins and adding layers of flavor.
Innovation
Embracing new technologies ensures precision and consistency. Advanced soil analysis, precision irrigation, and optical sorting machines contribute to grapes of higher quality, resulting in cleaner and more precise winemaking.
Sustainability and Wine Production in Sonoma and Napa
Both Sonoma and Napa prioritize sustainable wine-growing practices that aim to minimize environmental impact, promote soil health, conserve water, reduce waste, and preserve biodiversity. These include:
Organic farming

Biodynamic agriculture

Water conservation

Energy efficiency

Waste management

Habitat restoration
By embracing sustainability, wineries in both Napa and Sonoma can cultivate healthier vineyards, resulting in higher-quality grapes. This, in turn, contributes to the production of wines with enhanced flavors, complexity, and overall excellence. 
Additionally, sustainability aligns with consumer preferences for eco-conscious products, strengthening the reputation of wineries and the regions as leaders in producing exceptional and environmentally responsible wines.
The Influence of Sonoma and Napa Wines on Global Wine Culture
Sonoma and Napa wines have had a global influence  with their high-quality offerings. Sonoma's diverse varietals expand palates, while Napa's exceptional Cabernet Sauvignon elevates its reputation. Craftsmanship, innovation, and sustainability practices inspire winemakers worldwide.
Wines from both the Napa and Sonoma regions enjoy prestigious reputations for excellence. Recognized for their unique terroir and winemaking expertise, these regions consistently produce captivating, world-class wines. Overall, when pitting Sonoma vs Napa,you'll find that ,together, they have heavily influenced global wine culture, though each one has its own distinct identity as well..


Sonoma vs Napa: There's no showdown needed
We hope that you've taken something away from this exploration into the unique characteristics of Sonoma vs Napa wines. Whether you prefer Napa's opulence or Sonoma's laid-back charm, both regions produce high-quality wines worth exploring. 
Much like Napa and Sonoma, at Usual Wines, there really is a wine for everyone, Each product in our range embodies a commitment to authentic wine crafted from carefully-sourced grapes with minimal intervention. Our signature single-serve bottles are a testament to our passion for quality and maximum freshness.
If you've found this article on Sonoma vs Napa Wines informative, then you may enjoy reading up on the best wine for beginners or finding out what goes with wine.