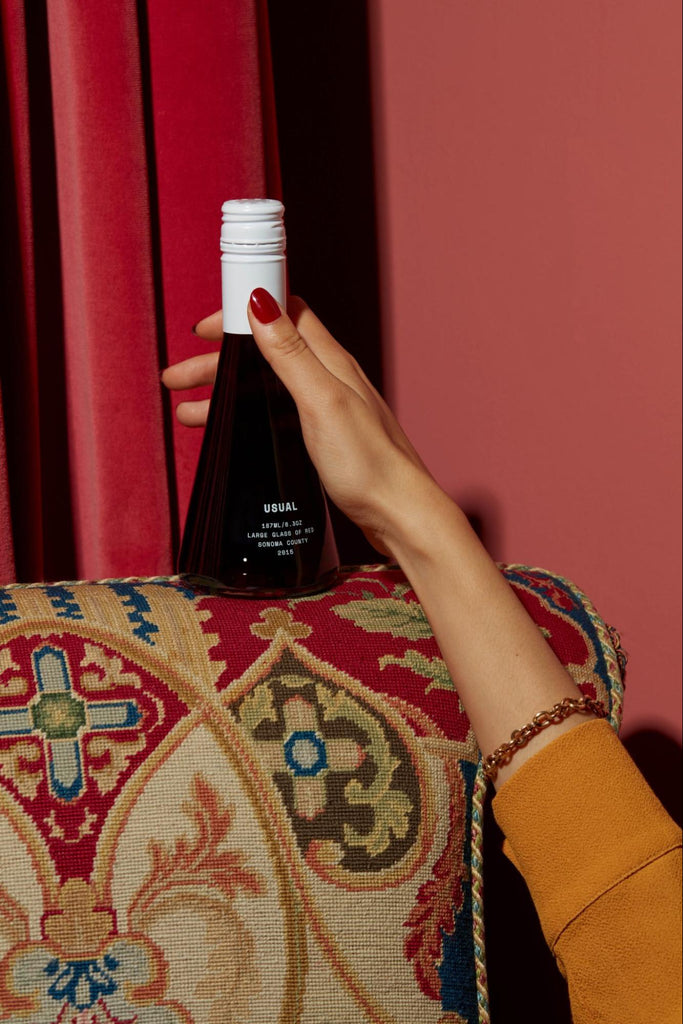 Lambrusco Wine: How to Choose a Lambrusco Wine, Italy's Iconic Sweet Red Bubbly
McKenzie Hagan |
Ever thought that sparkling wine could be red? If not, you might not have tasted the delight that is Lambrusco wine.
Like its white sparkling counterparts, Lambrusco is light and fizzy, created via the same vinification methods. But because of retaining grape skins during production, Lambrusco takes on appealing shades ranging from a charming pink to a deep red. This offers a unique blend of acidity and refreshment (think Prosecco) coupled with the characteristics of tannic red wine.
Unfortunately, this signature drink from Northern Italy often gets misunderstood, with many considering it to be overly sweet and soda-like, thereby dismissing it from their picnic hampers.
In this article, we emphasize our affection for Lambrusco wine and make a case for why it should accompany you to your next summertime outing with a charcuterie board or a homely pizza night in.
We'll guide you through what to anticipate, from its taste, regions of growth, optimal serving methods, and the diverse styles this Lambrusco red wine grape brings to the table.
Lambrusco Wine: Italy's Sweet Sparkling Red Secret
Primarily produced in Italy, Lambrusco is still widely cherished by locals throughout northern Italy, even though it struggles to overcome its past reputation as a cheap, overly sweet beverage elsewhere.
Lambrusco is almost exclusively produced in Italy. While the rest of the world is slow to forgive the sparkling red wine's past reputation, the Italians are still big fans. It's not unusual to see locals sipping on this bubbly red throughout northern Italy.
However, due to the wine boom of the 1970s, Lambrusco can't seem to shake its reputation as a cheap, sickly drink outside of Italy. We're here to tell you that Lambrusco is definitely worth another try.
Lambrusco is a red sparkling wine with a color that varies with the style. While some are a deep purply red, others are as light as rosé.
There are over 60 related varieties of the Lambrusco grape, all native to Italy. The six most common are:
Lambrusco Grasparossa

Lambrusco Maestri

Lambrusco Marani

Lambrusco Montericco

Lambrusco Salamino

Lambrusco di Sorbara
Lambrusco wine is a mix of several of the grape varieties, as each has a specific flavor profile.
Similar to other Italian sparkling wines (like our friend Prosecco) Lambrusco has high levels of acidity, and low to medium alcohol levels at around 10-11.5% ABV. And because Lambrusco is made with the red grape skins kept intact, it has higher levels of tannins.
Where is Lambrusco Sweet Red Wine Cultivated?
Other than a few (comparably) tiny vineyards in Australia and Argentina, Lambrusco is predominantly produced in northern Italy.
The wine's home is Emilia-Romagna, a beautiful region also famous for Parmigiano-Reggiano cheese, balsamic vinegar, and Prosciutto di Parma. The whole region is an indulgent picnic just waiting to happen!
Exploring the Varieties of Lambrusco Red Wine
There are several varieties of Lambrusco, each with a distinct flavor and style. Here are a few notable examples.
Lambrusco Salamino
This delicious Lambrusco is usually produced to be semisecco (semi-sweet) or dolce (sweet). It has a deep red color and red fruit flavors.
Lambrusco di Sorbara
Unlike Salamino, Sorbara is light in color and flavor. Sorbara has delicate aromas, floral tasting notes, and a light pink hue. It is a secco Lambrusco (dry wine) so great for anyone who doesn't like sweet bubbly.
Lambrusco Grasparossa
On the other end of the spectrum, Grasparossa is bold, deeply colored, and high in tannins. This Lambrusco has common tasting notes of blackcurrants and other deep fruit flavors.
Lambrusco Mantovano
Unlike the rest of the wines featured in this article, Mantovano is not produced in Emilia-Romagna, but finds its home in Lombardy. This Lambrusco is usually secco (dry).
The Charm of Lambrusco Wine
Lambrusco wine is created in a manner quite similar to other sparkling wines. Unlike white sparkling wines, the red grape skins are retained during maturation, which imparts the red hue and an abundance of tannic qualities.
After this simple wine is produced, it needs to be carbonated, which is accomplished through a second fermentation. This usually happens through the Charmat method, where sugar and yeast are added to the wine in a large metal tank. As the sugar ferments, it generates carbon dioxide (creating bubbles).
Following this, the winemaker adds a sweet wine mixture called a dosage, which sweetens the wine and balances the acidity. The level of dosage depends on the style of Lambrusco the winemaker is aiming to create. The sweeter styles will have a higher dosage, and dry styles will have less.
When satisfied with the sweetness levels, the wine is bottled.
Lambrusco wines crafted using this winemaking method are not as fizzy as some other sparkling wines, like Cava or Champagne. Instead, they exhibit a semi-sparkling character, or as the Italians would say, frizzante.
The Flavor Profile of Lambrusco Wine
Dry Lambruscos, like Lambrusco di Sorbara, have floral qualities such as violets and orange blossom, while sweeter styles like Lambrusco Salamino showcase distinct cherry notes.
However, for those tasting Lambrusco for the first time and unsure of its style, anticipate berry flavors like strawberry and blackcurrant. You might also find notes of rhubarb and even potting soil.
How to Best Enjoy Lambrusco Wine
For foolproof pairing options look to the dishes of Lambrusco's homeland, Italy. 
Lambrusco's high acidity makes it an ideal option to pair alongside rich prosciutto. The fresh zingy flavors cut right through the fat and won't overwhelm the intense cured meat.

Staying within the meaty theme, a charcuterie board is another perfect option to serve with Lambrusco. Stick to Italian meats, like finocchiona (fennel salami).

Sticking with the meaty theme, a charcuterie board is another perfect option to serve with Lambrusco. Just make sure you opt for Italian meats, such as finocchiona (fennel salami).
If you find yourself with a full-bodied Lambrusco you could pair it with a meaty dish, such as lamb or BBQ ribs. Or keep it simple with pizza and Lambrusco — the two are meant to be together.
Lambrusco is best served chilled. The perfect temperature is around 45-55 degrees Fahrenheit, so pop it in the fridge for an hour or so, then take it out 15 minutes before serving.
Unlike Prosecco or Champagne, Lambrusco is not traditionally served in a flute. A universal wine glass is perfect, or just a standard white wine glass works well too. In Italy, Lambrusco is often served in a tumbler or even an empty jam jar!
As you can see, this fuss-free wine is supposed to be sipped casually at lunch. And why not? The low alcohol content means you could have a glass or two and still have the legs to get on with the rest of your day.
Savoring the Sweet Red Bubbly: Lambrusco
For anyone looking for a bit of change to their sparkling wine love affair, Lambrusco is a great option. Not only is this fizzy red low in alcohol and high in acidity, but there are many styles to discover.
While some wine snobs have turned their backs on Lambrusco, you should definitely give this Italian stallion a go. Just remember, you don't have to drink it sweet. There are drier styles on the market, you just may need to hunt around a little bit.

In a nutshell, this fun and fruity wine is a fuss-free option. Perfect with Italian cured meats, pizza, or a hearty BBQ, it's ideal for casual drinking. Bring it to your next lively gathering and party like the Italians do.