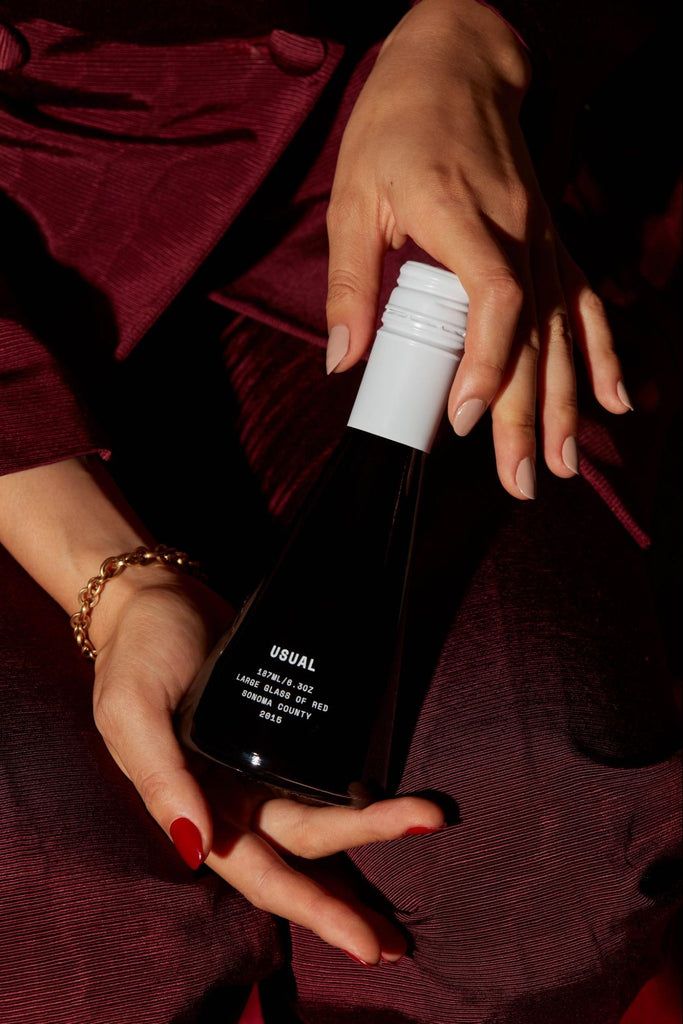 Bordeaux Wine: Unveiling the Splendor of Bordeaux Wine
McKenzie Hagan |
Bordeaux wine is known not just throughout the wine community, but in popular culture as well. This wine is so renowned its snuck into the zeitgeist as a symbol of opulence and refinement. But what is Bordeaux wine, and why is it so good? 
In this article, we'll give you the lowdown on Bordeaux — from what this fine wine tastes like to the complicated borders of the Bordeaux region. Consider this your beginner's guide to all things Bordeaux.
What Is Bordeaux Wine?
Simply put, Bordeaux wine is wine produced in Bordeaux, France.
Bordeaux red wines are a blend of classically French grape varieties, which include Cabernet Sauvignon, Merlot, Cabernet Franc, Malbec, and Petit Verdot. Carménère was once added to the mix, but it's rarely used these days. While all of these grapes go into a bottle of Bordeaux blend, the majority is made up of Merlot and Cabernet Sauvignon.
This red Bordeaux blend is medium to full-bodied, with high tannins. The flavors of the wine depend on where specifically in Bordeaux the grapes were grown and how the wine was produced. But we'll go into more detail about this later.
Bordeaux red is far more common than white Bordeaux, but these dry white wines are still considered premium wines, and they're really worth trying. White Bordeaux is usually a blend of Sauvignon Blanc, Sémillon, and Muscadelle grapes. The resulting wine is dry and usually oak aged for a buttery, savory quality.
Where Is Bordeaux?
Bordeaux is situated in Southwest France where the summers are warm and winters are very cold. Bordeaux is considered a world class wine region because the climate is absolutely perfect for producing wine. 
This world famous wine region follows alongside the Garonne River and the Dordogne River, and many of the wine estates can be found where the two rivers meet. Some of the wineries follow the river all the way up to the ocean.
Being positioned between these two rivers is one of the reasons wine production is so successful in Bordeaux. Not only do the rivers offer excellent irrigation for the grapes, but the soil in which the grapes grow is full of minerals and nutrients. Also, because the soil is composed of sand and gravel, the vineyards have excellent drainage.
Understanding Bordeaux's Key Appellations 
The Bordeaux wine region can be difficult to understand. Although it's a pretty small area in the grand scheme of things, the region is split into two depending on which side of the river the wine estate falls. These two areas are known as the Bordeaux Right Bank and the Bordeaux Left Bank.
Each bank also has its own sub-regions. For instance, the Right Bank features the "Entre-Deux-Mers," which translates to "between two seas" in English. This is because it's literally the area between the two rivers. This is not one of most popular areas in Bordeaux, but it does produce some quality white wines.
The Left Bank contains the area known as "Graves" (which literally translates to gravelly land). Graves is the area upstream from the city of Bordeaux. Graves is a big deal in the wine world, it holds many of Bordeaux's key appellations (legally determined and protected wine regions). 
The Left Bank is also home to Medoc, the area downstream from the city. Medoc produces much of Bordeaux's red wine and has many vineyards.
Other key regions to look out for include:
Saint-Emilion, Right Bank

Pomerol, Right Bank

Haut-Medoc, Left Bank

Cérons, Left Bank

Pauillac, Left Bank

Margaux, Left Bank

Libourne, Right Bank

Sauternes, Left Bank
When it comes to quality wine regions, Bordeaux is such a dense area that there are 57 subregions altogether. Throw a stick somewhere in Bordeaux and you're bound to hit a winemaker.
What Does Red Bordeaux Wine Taste Like?
Red Bordeaux tastes slightly different depending on where in Bordeaux it was made. For instance, Left Bank Bordeaux produces wines which are predominately made from Cabernet Sauvignon grapes. This means the wines have a heavier body, are highly tannic, and have medium levels of acidity.
Right Bank Bordeaux reds are predominately made from Merlot, which means the wines are medium-bodied with medium tannin levels and lower levels of acidity.
Although the tasting experience may be different with each wine, both Right Bank and Left Bank reds have some common tasting notes. Some of these include red fruit flavors, such as blackcurrant and raspberry. However, these fruity reds also have savory notes like black pepper, violet, cedar, and even menthol.
What Does White Bordeaux Wine Taste Like?
White Bordeaux comes in two styles: dry and oak-aged wines or sweet wines that are perfect for dessert.
Bordeaux's dry white wines have common tasting notes of grapefruit, citrus, and gooseberry. They're also highly acidic and age very well if you enjoy aging a bottle of wine for a special occasion. 
On the other side of the coin, Bordeaux's sweet white wines have notes of apricot, caramel, honey, and honeysuckle. 
How To Pair Bordeaux Wine
Whether you have a Left Bank or Right Bank Bordeaux, this classic red wine pairs well with a range of different cuisine. The red blends are perfect when enjoyed alongside red meat dishes, such as a rare steak, seasoned with plenty of salt and pepper.
For those who don't eat meat, don't despair — we haven't forgotten about you. Dishes with a high fat content complement red Bordeaux's intense tannins, so opt for a cheese plate for food pairing heaven. For vegans, think roasted vegetables with plenty of olive oil and salt.
White Bordeaux, on the other hand, pairs beautifully with light chicken dishes and seafood, such as mussels or scallops. 
When enjoying sweet white Bordeaux, opt for indulgent, creamy blue cheeses or brie. If you're having a sweet dessert match the tropical notes of the wine with an equally fruity dish — think passion fruit tart or panna cotta.  
How To Serve Bordeaux Wine
Red Bordeaux benefits from decanting, so if you've secured yourself a lovely bottle of this classic French wine, make sure you give it 30 minutes to breath before taking your first sip.
While white Bordeaux is fine to enjoy in a standard white wine glass, to get the full aroma or red Bordeaux, serve it in an oversized glass with a broad rim.
It's also best to serve white Bordeaux at around 45-55 degrees Fahrenheit while red Bordeaux benefits from a slightly warmer temperature of 60-68 degrees.
World Famous Fine Wines
Bordeaux wine is world famous and often very expensive. Truth be told, most of us won't be able to taste all the subtle differences between these classic wines and cheaper varieties. But, when you buy a quality bottle of Bordeaux you are paying for centuries of wine making knowledge, passionate creation, and traditional techniques.
At Usual Wines, we are based in the United States and concentrate on locally grown grapes (i.e., we're not importing those Bordeaux varietals). However, we still follow the same traditional winemaking techniques as the classic winemakers have done for generations. To try one of our traditionally produced red blends,
check out our shop
.