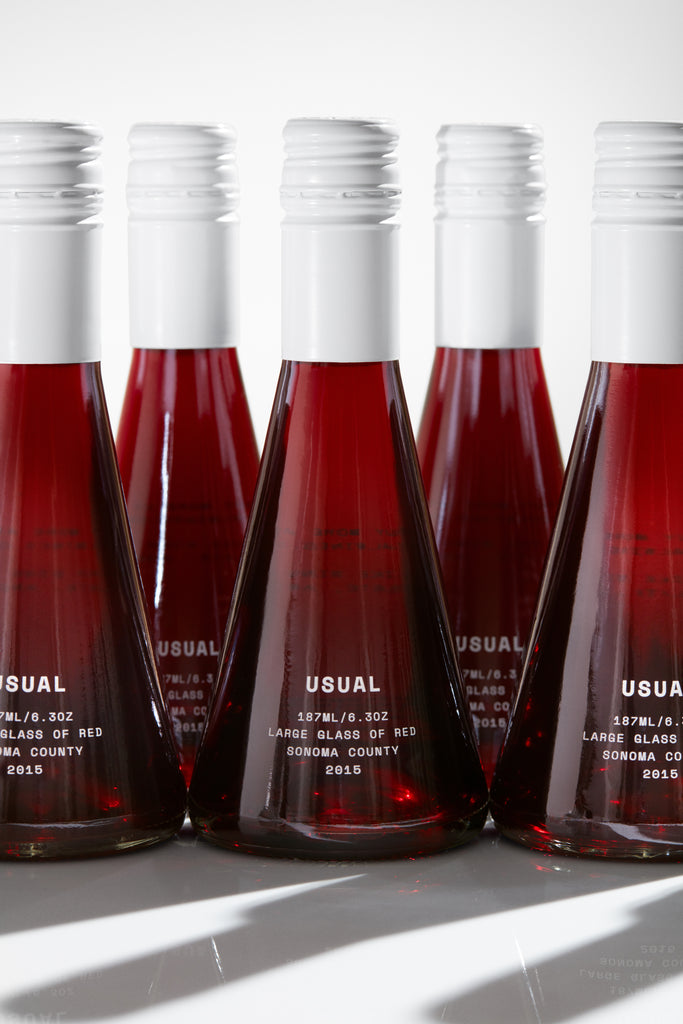 Best Types of Red Wine: A Guide to Choosing the Best Red Wine Types
McKenzie Hagan |
Discovering the best red wine is all about tastes. Some people like it sweet and others like it dry. Some prefer the richness of full-bodied red while others find themselves coming back to the easy drinking of an airy, light-bodied red. The red wine your best friend falls head over heels for might not necessarily be your jam. Each wine is unique with its own tasting notes and aromas to draw in your senses. 
There are hundreds of tasting notes for every taste bud. From almonds and berry fruits to cherry-like and velvety, there's a red wine out there for you. Here, we'll break down the best red wine options and help you choose the ones you'll like most based on your preferences.
Different Types of Red Wine 
Red wines are categorized by varietals — the type of grape that is used to produce the wine. Some red wines blend several varietals to elicit different flavors or tasting characteristics. These red blends are also generally more affordable than single varietals from Bordeaux, Napa Valley, or Australia.
Within these types of red wine, each one can have a different style: light-bodied, medium-bodied, or full-bodied. Red wines with a light body have an airy effect on the palate. These wines — including Grenache and Pinot Noir — tend to have fewer tannins and thus less of a punchy flavor. Medium-bodied red wines like Merlot and Shiraz have a higher alcohol content compared to light-bodied wines and offer a lingering flavor. Full-bodied red wines like Cabernet Sauvignon from California contain more than 13.5% alcohol and offer a full mouth feel. They are rich and bold with intense flavors.
Not sure which type of wine you'll like? Here, we'll break down the differences between red wines. Plus, we'll give you handy tips on which ones you may like based on your taste preferences.
Cabernet Sauvignon
This red wine varietal, also lovingly called a Cab, is full-bodied and cultivated in nearly every area that produces wine. It's wildly popular thanks to a blend of medium acidity, moderate levels of tannins, and hints of dark fruits. Cabs offer different tasting notes depending on where they're produced. French versions, for example, tend to be more herb-laden while California Cabernets are generally fruitier. 
Who will love it: If you're into berry flavors and rich textures, Cabernet Sauvignon is a great choice for you. People who love Merlots, Riojas, and Chiantis also tend to like Cabs. It pairs perfectly with just about any meal from rosemary lamb shanks to bleu cheese burgers with fried eggs and apple smoked bacon.
Pinot Noir
Pinot Noir is a light-bodied red that features a silky texture and sultry flavors. It is fruit-forward with cherries and berries as the most prominent notes. Popular options are cultivated by winemaking experts in Oregon and California. Some Pinot Noir grapes also offer herbaceous and gamey notes. It's a dry wine, meaning it has little to no residual sugar so it's not cloyingly sweet.
Who will love it: If you prefer non-sweet wines that are still fruity, Pinot Noir is the ideal choice for you. It's great with salmon and other healthy fat-rich foods like avocado toast. 
Merlot
Merlot is a rich red wine that has fewer tannins compared to Cabernet Sauvignon — the only red wine more popular than this one. It's a deeply hued red wine with colors that border on purple and blue. Merlots produced in cool climates offer hints of strawberries, black currants, and plums. Merlots from warmer climates offer tastes of dark cherries, blackberries, and vanilla.
Who will love it: If you're learning to love red wine, merlot is a good place to start your tasting adventures. The medium tannin content makes it bold enough for rich flavor without making your lips pucker. Pair it with a juicy steak or a cheesy cordon bleu.
Zinfandel
You know those spicy red berry margaritas that are perfect for lounging poolside or soaking up rays at the beach? Well, this is the red wine version of that. Zinfandels offer fruity and spicy flavors with a light body and smoky finish. It boasts medium tannin levels and high acidity that give it a potent flavor while maintaining its airy texture.
Who will love it: If you like fruity and spicy notes such as black pepper, blackberries, cherries, and licorice, you'll adore Zinfandel. Pair it with a huge bowl of pasta or gruyere macaroni and cheese.
Syrah
Known as Syrah among Europeans and as Shiraz basically everywhere else, this red wine is similar to Zinfandel. It's all about bold flavor with spicy, floral, and tangy notes blended into one amazingly delicious beverage. This wine offers notes of everything from salty bacon and smoky herbs to violets and fruits. European Syrah wines that are aged in oak barrels develop notes of vanilla, anise, and cloves. Shiraz from South America tends to be fruitier with notes of blueberry and plum. 
Who will love it: Syrah wines offer a range of flavors that tend to be bold. If you love food in general and flavors that rock your taste buds, Syrah is the wine for you. Enjoy a glass of Syrah while barbecuing at the park or sip it alongside a fancy meal of roasted duck. It's also perfectly suited to charcuterie and cheese plates.
Malbec
While originally produced in France, most Malbecs now come from Argentina and Chile. The main flavors of a Malbec are blackberry and black cherry. Depending on where it was produced, it can also offer undertones of milk chocolate, sweet tobacco, and violets. The wine is a deep red hue, making it a stunning addition to any meal.
Who will love it: Malbecs are easy to drink though they do offer bolder flavors than lighter-bodied wines. If you love mildly spicy and smoky hints, try a Malbec. Bring a few bottles to your next wine tasting party or down it along with your favorite Mexican tacos or Indian curries.
Grenache
Also known as Garnacha, Grenache red wines are spiced, berry-heavy wines that come mainly from Spain and the Côtes du Rhône region of France. This varietal is often blended with other red fruit wines including Mourvèdre and Syrah. Light spices underpin strawberry, raspberry, cranberry, and grapefruit flavors in an unusually lightly colored body. The wine is crystalline, adding a stunning visual dimension to the wine-drinking game. 
Who will love it: Grenache has a high alcohol content with a lighter body and flavor compared to other red wines. If you like lively and tangy notes, try a Grenache with paella or a hearty casserole. 
Sangiovese
Sangiovese is an Italian wine just like the Italians — bold, good-natured, and tasteful. This wine is mainly produced in the Chianti area of Tuscany. The Tuscan wine has high acidity levels and plenty of tannins, with tastes that are woody and fruity. It is a medium-bodied red wine and is often aged in oak barrels, conjuring up hints of cedar and vanilla.
Who will love it: Looking for a wine that'll slap your senses and open up a world of flavor? Sangiovese is it. It's a mouth-watering wine with tannins that'll make you pucker and say, "Wow." If you love dark chocolate and smoky flavors, this red is a good choice for you. Try it with salami and cheese or roasted red pepper chicken.
Nebbiolo
Nebbiolo is another famous wine — it's used to make Barbaresco — from Italy that is acidic and tannin-laden. This grape variety is noted for its light flavor and complex tasting profile. You can expect notes of leather, anise, rose, and berries to wash over your taste buds with every sip. This type of wine ages fantastically so it's a good choice for special occasions and celebrating life's very best moments.
Who will love it: Nebbiolo wines are great for people who like bold notes with a light, lingering aftertaste. If you like Bordeaux blends and Burgundy wines, you'll love the strong notes of Nebbiolo. Drink it with a large feast of game from boar to venison.
Tempranillo
Tempranillo wine wows audiences with its ruby and garnet hues. It's packed with hints of fig, cherries, and tomatoes. It's largely produced in Australia, Portugal, and Argentia and blends earthy undertones with fruity high notes. It has both medium tannin and acidity levels and offers a bold yet understated tasting profile.
Who will love it: Tempranillo wines are popular among people who enjoy Sangiovese wines and Cabernets. It's full-bodied and goes well with hearty lasagna, polenta dishes, and loaded nachos.
How to Choose the Best Red Wine
Choosing the best wines comes down to personal preference whether you're selecting a white wine like Chardonnay, an old vine rosé, or a red wine like Cabernet Sauvignon or Cabernet Franc. The flavor profiles of each type of wine vary dramatically depending on where they are cultivated and produced. From Piedmont to Sonoma each climate adds its own personal touch on wine flavor. Choosing the best wine is all about what you like to taste.
Besides flavor, think about the body, tannin level, and acidity of each wine when making a selection. People who appreciate bold, pungent flavors will find enjoyment in wines with abundant tannins, while those seeking the best beginner wine experience may opt for exploring the realm of subtle red wines with fewer tannins.
The body of a wine refers to the feel of the liquid in your mouth. Go for full-bodied wines if you enjoy texture and a rich feel or opt for something light-bodied if you prefer an airy experience. Acidity can also affect the wine-drinking experience. Opt for high acid wines like light-bodied reds if you like tangy notes. 
All of these elements work together to create great bottles of flavorful wine. The best one really depends on you. Taste different wines and find what you love.
There's a Shade of Red for Everyone
Once you find the best red wine for your tastes, drinking it is all about fun and enjoyment. Here are a few things you can do to make sure your favorite red wine is always as tasty as possible.
Serving your red wine at the right temperature ensures you'll relish every sip as the winemaker intended. Full-bodied reds should be served between 60 and 65 degrees Fahrenheit. Light and fruity reds should be served a little cooler, typically between 55 and 60 degrees Fahrenheit. Red wine benefits from decanting, so open a few bottles and allow them to aerate for the best flavors. 
While you can drink red wine for any glass your heart desires, some types of wine glasses help to make the flavor even better. That's because the shape of a glass impacts the finish and nose of the wine. The slightly curved edges of a wine glass prevent your senses from being overwhelmed by ethanol vapors. Use wide-brimmed wine glasses to get the best out of your reds.
Paint the town red with your newfound love of red wines. From velvety Cabernets to punchy Sangiovese wines, you're sure to adore the tastes of this brilliant beverage. Pour yourself a glass and enjoy the company of friends or curl up in your own world with a good book and a cozy blanket.