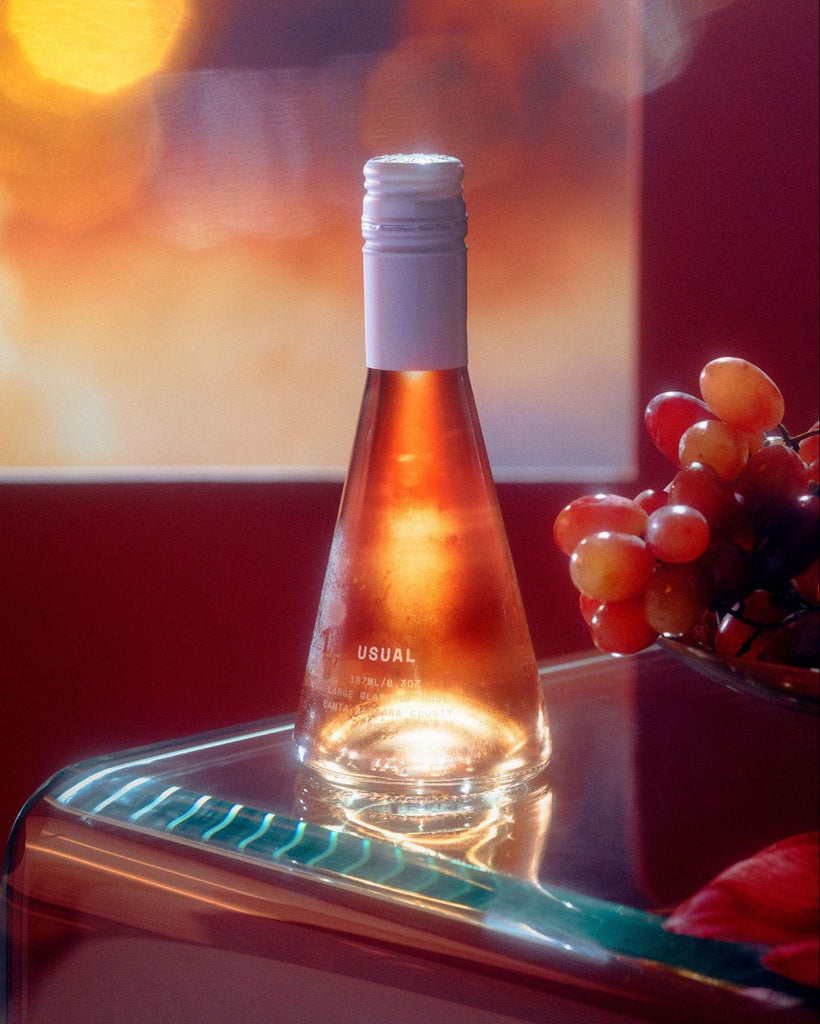 DIY Wine Basket Ideas: Creating a Perfect Wine Gift Basket Ideas
McKenzie Hagan |
In need of some wine gift basket ideas? You've come to the right place. If anyone in your life loves wine, then buying them a wine gift basket is a must. Not only are they stylish and thoughtful, but they're also easy to put together yourself.
In this article we'll tell you everything you need to create the perfect wine gift basket, including where to buy a pre-made one if you're throwing this together last-minute. From which wine to buy to picking the perfect food to include, we guide you through everything you need to know about wine gift baskets.
Why Give a Wine Gift Basket?
Let's be honest. When you love wine as much as we do, receiving it as a gift is always a welcome surprise. While being presented with a bottle wearing a stylish bow is enough to make any wine lover smile, when someone goes to the effort to pull together a whole basket it blows all other holiday gifts out of the water.
Not only do wine gift baskets show your loved ones you've made an effort, but they're an elegant way to celebrate the holidays.
Wine gift baskets make excellent Christmas gifts, housewarming gifts, or corporate gifts for new hires or retirement parties.
Better yet, these gift baskets are a delicious option to treat those tricky people who seem to have everything. When you love wine, more wine is usually a safe bet.
Best Places To Buy a Wine Gift Basket
If you're frantically looking around for where to buy a cute basket, ribbon, classy wine, and accompanying treats and are getting overwhelmed, don't stress. There are plenty of places you can buy them pre-made.
If you're on a budget, you can still find the perfect gift basket. Amazon has a wide range of cheaper baskets that are stuffed with goodies the wine lover in your life will be happy to have. 
For instance, this wine gift set is only $44.95, but includes a range of gadgets like an electric bottle opener and several cheeky bottle toppers. However, it doesn't come with any wine, so we suggest popping one of our Mixed Packs into the mix.
If you've got a little more money to play with, winebasket.com sells a wide range of gift baskets, from these Cabernet & Chocolate sets to these indulgent wine, antipasti, and cheese gift baskets.
DIY Wine Gift Basket Ideas
While pre-made baskets are a great option last minute, making it yourself allows you to curate the perfect items. This way you can personalize your basket and select bottles of wine, gourmet goodies, and wine accessories you know they'll love.
Which Wines Should I Include in My Basket?
If you know your loved one's favorite wine variety, that's a really good place to start. Remember, wine preference is very personal and even the most avid wine fanatics don't like every bottle they come across.
If you're not sure on the exact type of wine they prefer, think about color. Do they favor red wine or white wine? Do they often pop open a bottle of sparkling wine to celebrate, or have you noticed them enjoying a small glass of dessert wine at the end of a meal? 
If you're really not sure what they like, get them a mix of popular wine varietals, such as Pinot Noir, Merlot, Chardonnay, or Dom Perignon. Chances are they're bound to like one!
When it comes to picking the perfect bottle of wine, think quality over quantity. While price is not always the best indicator of quality, you want to avoid buying them several bottles of cheap, bottom-shelf vino. If you have a $50 budget, it's better to buy one nice bottle of wine than five cheap ones.
Once you have the wines sorted, you can start to build the rest of the basket around them. Choosing the wine first is important so you can add food that pairs well with your wine.
Should I Add Food?
Adding gourmet food into your wine gift basket is a great idea. Not only do these tasty snacks bulk out your basket, but if you pick wisely you can pair the food perfectly to the wine.

For instance, dark chocolate makes a delightful pair with sweet red wines, like port or aromatized wines, such as vermouth. On the other hand, milk chocolate truffles are an excellent accompaniment to late-harvest Syrah, Pinot Noir, or Petite Sirah. At this point, you may wonder, is Pinot Noir sweet or dry? Indeed, its taste profile can span both spectrums, contributing to its versatility in pairing with food, but choose a good full bodied Pinot Noir to really bring out the depth of the chocolate. Finally, the intense sweetness of white chocolate becomes even more of a treat when savored with a glass of eiswein.

Fruit baskets can also come to life when paired with wine. A heavy-bodied Cabernet Sauvignon is a lovely addition to dried fruits, such as figs, plums, and cherries. Champagne is the best wine to enjoy with fresh strawberries.
If your loved one has more of a savory palate, think antipasti. Snacks like pretzels, delectable gourmet cheeses, and jars of sun-dried tomatoes are lovely wine gift basket ideas, and are sure to give them a fun night in.
What About Gadgets?
Popping a few wine gadgets and accessories into your wine basket is another great way to add value to your gift. 
Bottle openers, bottle toppers, or wine aerators are tools every wine enthusiast needs. However, if you really want to impress, we suggest splurging on a couple of elegant wine glasses. Drinking wine out of the right glass is important if you want to taste the subtle nuances of the wine. Giving your loved one a set of Riedel glasses is sure to make their day.
Decorating Wine Gift Basket Ideas
Decorating your wine gift basket really depends on the occasion. These perfect holiday gifts work for a range of different celebrations, so you can have fun with it, and tailor them to fit the wine lover in your life.
If it's your best friend's birthday, why not add a couple of pictures of the two of you into the mix to really make it personal? Or if you're treating your mom on Mother's Day, make sure you add a few of her favorite flowers for decoration. These extra touches make your gift basket special.
While a wicker basket is traditional, you could also present your wine gifts in a stylish gift box, or even in a picnic basket or cute cooler bag. Just make sure everything is attractively placed to blow your loved one away.
Give the Gift of Wine
Whether you decide to buy one pre-made or to build one yourself, wine gift baskets make unique gifts. By combining a bottle or two of their favorite wine with a few select additions, you can give your loved one a gift they'll adore.
Remember to choose wines you know they love and build the rest of the basket around them. This could include a few gourmet snacks, such as cheese, chocolates, or antipasti. If you really want to impress you could add a selection of wine gadgets or even a couple of elegant wine glasses to your basket.
To really make an impression, make sure your gift basket is personal and shows your loved one just how much you care.