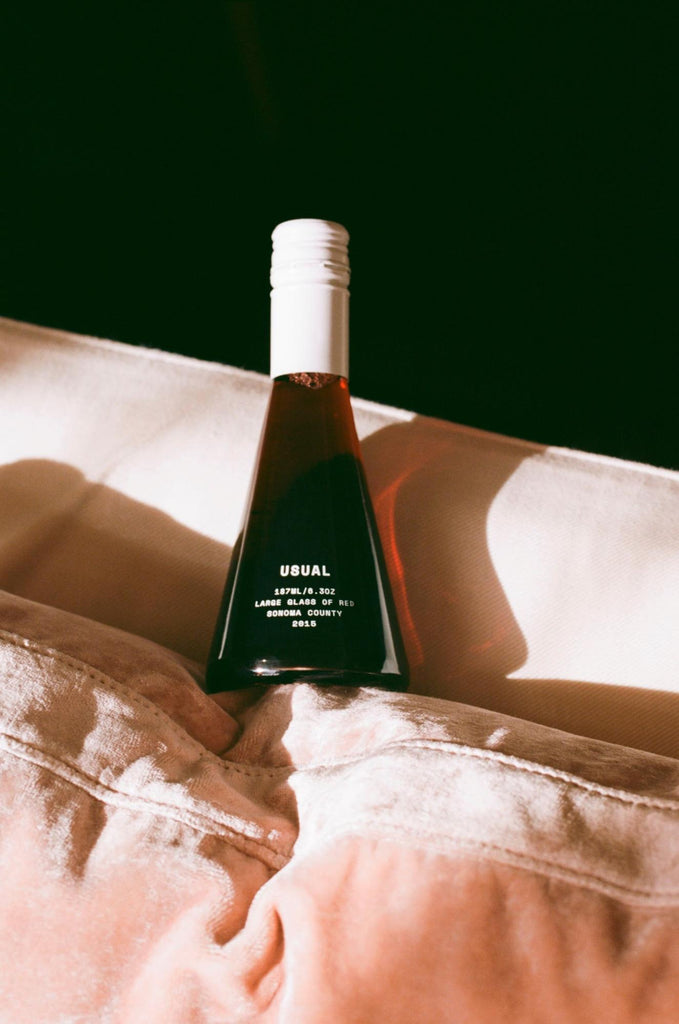 Tempranillo Wine: Unveiling the Charms of Tempranillo Red Wine
McKenzie Hagan |
While you may think you haven't tasted Tempranillo wine, you could be wrong. Because Tempranillo is such a prolific blending wine in Spain and Portugal, if you've ever enjoyed a bottle of red Spanish wine, such as Rioja, you and Tempranillo are already acquainted. Lucky you!
While not really known as a single grape variety, Tempranillo wine has a lot to offer. From its incredible ability to age, to its complex savory tasting notes, to its growing popularity all over the Old and New Worlds of wine, Tempranillo wine is worth knowing about.
In this article we tell you everything you need to know about this Spanish favorite. Discover what it tastes like, where it's grown, and how best to serve it.
What Is Tempranillo Wine?
While most popularly referred to as Tempranillo, this boozy, medium-bodied wine is known by many other names. Some of these include:
Ull de Llebre

Cencibel

Tinto Fino

Tinta del Pais

Aragonez 

Tinta Roriz 
Tempranillo wine is an important grape for Spanish winemakers. This lesser known grape is the most-grown grape in the whole of Spain and it's an integral part of many popular blends.
Tempranillo wine is often blended with Garnacha (or Grenache, depending on where you're from), to create Rioja. This is why Tempranillo and Garnacha are wine BFFs, and are often grown together. While Garnacha is highly alcoholic with tasting notes of spice, Tempranillo is medium-bodied with red fruit flavor, when blended together they balance each other out to make the Spanish favorite, Rioja.
Tempranillo wine is also used in popular Port blends in Portugal. When grown in the central Portugese wine region, Alentejo Central, Tempranillo wine is blended to create cheaper table wines, however, when the Tempranillo grape is grown in Duro, it's used as an integral ingredient for local Ports.
Tempranillo wine is medium-bodied, with high levels of tannins and alcohol. If you're a fan of other medium-bodied red wines, like Merlot, then Tempranillo may be a wine varietal to look out for. Because it's not quite as heavy as fuller-bodied reds, like Cabernet Sauvignon or Malbec, it can be a nice alternative if you sometimes find red wines too intense.
Where Does Tempranillo Grow?
While the vast majority of Tempranillo grapes grow in Spain, Tempranillo is a global grape. This thin-skinned red grape grows in all of the famous Old World regions, such as France, Italy, and Portugal. Tempranillo wine also has a small yet notable presence in New World regions too.
The most prevalent Tempranillo regions are DOCa Rioja in northern Spain and Ribera del Duero, which lies a little farther to the south.
While Portugal grows far less of the Tempranillo grape than their Spanish neighbors, it is still the most commonly planted grape in the whole of Portugal. Considered an important grape for red wine blends and the production of Port, Portugal has several notable Tempranillo regions, including Dão, Douro, Toro, and Alentejo.
Tempranillo is an adaptable grape, and far less fussy than other red wine grapes, such as Pinot Noir. Because of this, Tempranillo grows in warmer climates, such as Monterey in California or Argentina, and cooler climates like the state of Oregon.
What Does Tempranillo Wine Taste Like?
Like many globally grown grape varieties, Tempranillo wine can taste slightly different depending on where it was produced. However, each bottle will have some commonly shared flavors.
Tempranillo wine exhibits black fruit flavors, such as blackberry and dried fig. However, Tempranillo wine also boasts complex savory flavors too, including dill, tobacco, and woody qualities.
These subtle savory tasting notes come from the way in which Tempranillo wine is aged in oak barrels. A robust grape, Tempranillo ages very well. In fact, high-quality bottles are aged for at least 12 months, while some winemakers have been known to age Tempranillo wine for decades. 
In fact, the Spanish have developed a system to help consumers understand how aged their wine is. A Rioja (the blend made of Tempranillo grapes) that has been aged for two or more years is known as Gran Reserva. A younger bottle that has only been aged for at least one year is called Reserva. Even younger bottles are referred to as Crianza (which have had some aging) and just plain Rioja (no aging at all).
While aging in oak barrels, Tempranillo wine takes on subtle woody flavors, which balance out the fruit and create wines that are more complex. This oak aging process also softens the harsh tannins, resulting in a wine that is smoother and more palatable.
Strangely enough, the type of oak in which the barrel is made can affect the flavor of the wine. For instance, French oak barrels impart much subtler oak flavors to the wine, while using American oak barrels will result in a sweeter wine.
Tempranillo wine is often aged in American oak rather than French. This gives the wine aromas of vanilla, coconut, and even caramel.
How To Pair Tempranillo Wine
Great news for those who love a glass of wine with their meal — Tempranillo is easy to pair. 
Due to its savory qualities, low acidity, and medium tannins, Tempranillo complements a wide range of dishes. From meat-laden meals to fresh salads and vegan delights, Tempranillo is a crowd pleaser.
However, if you really fancy getting technical, older bottles (which have been aged longer) have stronger dried, dark fruit flavors, so they complement more intense flavors, such as lamb shank. Younger bottles have fresher red fruit qualities and suit lighter pasta dishes.
How To Serve Tempranillo Wine
While Tempranillo wine is predominantly a red wine (although there are some elusive white Tempranillo wines on the market), this doesn't mean you should be drinking it at room temperature. 
Drinking red wine at room temperature is a myth, one which could be dulling your wine's subtle flavors. Instead, aim for 60-68 degrees Fahrenheit. Pop your bottle in the fridge for a while to cool and take it out an hour before you plan to serve.
If you have one, Tempranillo wine also benefits from a wine decanter, so decant your wine an hour before serving. This step is especially important if you're lucky enough to have gotten your hands on an aged bottle of Tempranillo. Because sediment can build up in an aged bottle of wine, decanting your wine before serving will capture any bits and save you an unpleasant experience.
A Wine That Won't Blend In
While predominantly used in popular blends such as Rioja, this Spanish wine is an unsung hero of the wine world. The most-grown grape throughout Spain and Portugal, Tempranillo is integral for blends and for the production of port.
With an assortment of fruit flavors such as blackberry and cherry, Tempranillo is a wine to try if you love Merlot. While the complex savory tasting notes of tobacco and dill make this wine an interesting one to bring to a dinner party, lovers of sweeter flavors will enjoy the notes of vanilla and caramel found in aged bottles.
Look out for Tempranillo blends the next time you're on the hunt for an interesting red wine. If you fancy trying another medium-bodied red blend, check out our Usual Red, which combines Syrah, Pinot Noir, and Zinfandel.