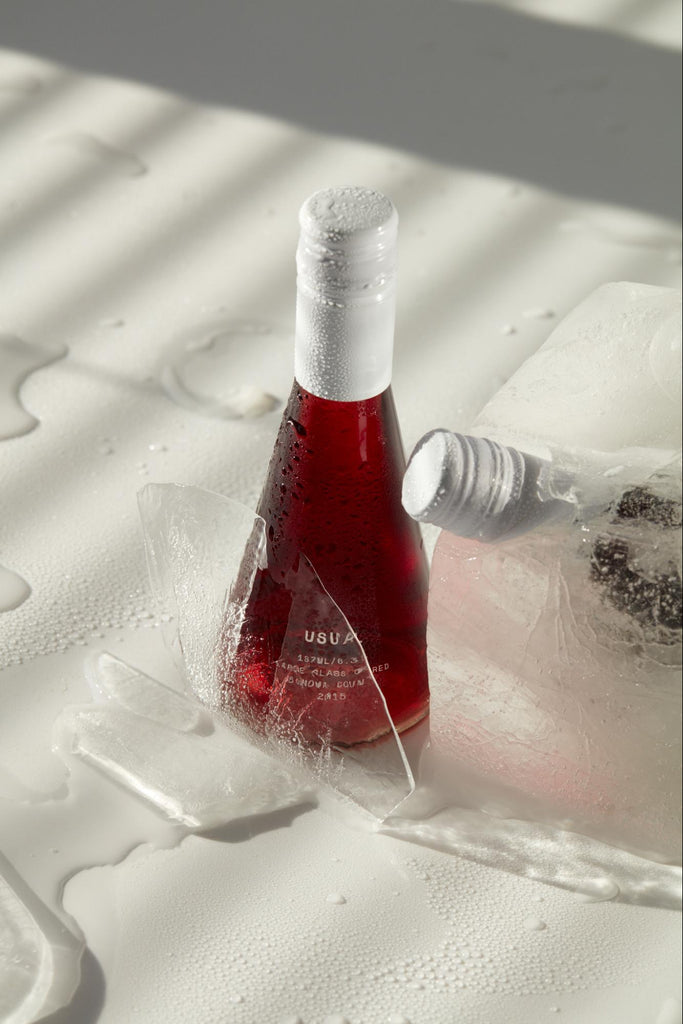 Muscadine Wines: Why Muscadine Wine Has Been Shunned
McKenzie Hagan |
Saying that Muscadine wine isn't one of the most popular wines on the market is an understatement. This truly American wine has been in need of a rebrand for centuries. Those in the wine world have looked down on this tough old grape and the wine it produces since its humble beginnings in the 16th century.
However, for those who can't get enough of sweet, candied flavors, wines low in alcohol, and anything truly American, Muscadine wine is a guilty pleasure.
In this article, we delve into the history of Muscadine wine, its unique flavors, and its surprising health benefits in order for you to make your own mind up about this unpopular (yet intriguing) wine.
Diving Deeper: What is Muscadine Wine? 
Not to be confused with the similar-sounding Moscato, Muscadine wine is a wine that is somewhat mocked by the wine world. 
While some love Muscadine wine's highly fruity flavors and intense aromatic quality, others deem it a cheap "get drunk quick" wine.
The charm of Muscadine wines may be overshadowed by its incredibly affordable price tag. Winemakers can purchase 2,200 pounds of Muscadine grapes for as little as $300 (Pinot Noir will set them back at least $2,000).
Muscadine wine is also known for being overly sweet. This is due to old winemaking techniques in which European winemakers would add an excess of sugar to make the Muscadine grapes taste like the grapes they were accustomed to. Some modern winemakers know how to properly work with the Muscadine grape now.
Snobbery aside, Muscadine wine definitely has its benefits. Unlike the majority of wine grapes, Muscadine grapes are indigenous to the United States. In fact, the cultivation of this truly American grape began back in the 16th century in Florida.
Muscadine grapes are also incredibly resilient. They have thick skins, which are hard to penetrate by rot or disease, making them a very safe bet for winemakers. Better yet, Muscadine grapes can grow to be the size of golf balls.
The Health Benefits of Muscadine Wine
Owing to the thick skins of Muscadine grapes, the resulting wine is notably high in antioxidants. Some even label this wine grape a superfood, given that it's brimming with polyphenols, ellagic acid, and resveratrol, a component often highlighted for its presence in wine. The resveratrol in wine, in particular, has been shown to assist with conditions such as obesity and liver problems. Studies suggest this incredible grape, rich in resveratrol, could also suppress the growth of cancer cells.
You may have heard through the grapevine that red wine is good for your health. This is due to the polyphenol content, which supports heart health. Well, Muscadine grapes happen to have the highest level of polyphenol out of any wine.
However, always take these health claims with a grain of salt. While Muscadine is high in antioxidants and cancer-fighting polyphenols, the wine is packed full of sugar. Unlike what we produce at Usual Wines, these sugars are not naturally occurring — they are added throughout the production process to balance the natural bitterness of the grape.
A Taste Adventure: What Does Muscadine Wine Taste Like?
Though Muscadine grapes are red, Muscadine wine comes in many different styles and types. Some of these types of wine include white wine, red wine, and sweet, dessert style-wine. 
Red, white, and rosé Muscadine wines are all medium-bodied, with strong fruit flavors such as banana, bruised apple, and cranberries. Other subtler notes include herbal, floral, citrus, and even (this is a peculiar one) rubber cement.
Sweet, dessert-style Muscadine wines are comparable to Portuguese tawny port wine. The sweetness of these wines is not natural, as most Muscadine winemakers add a lot of sugar to help to counteract the natural bitterness of the grape.
Many wine lovers are put off by the intense bruised fruit flavors of Muscadine wine. Even the smell can be somewhat overwhelming. However, if you have a sweet tooth, and are particularly fond of candied yams and sweet teas, this unpopular wine could be all yours.
While dry varieties are known to exist, these are rare. If you're in the market to try Muscadine wine, you'd better be in the mood for something sugary. 
The Birthplace of Muscadine Wines
Muscadine wine has been a part of the United States since the 16th century. While it originated near St. Augustine in Florida, the grape is now cultivated all over the southeastern states in the U.S.
Yet, despite the abundance of Muscadine vines throughout the United States, the overall popularity of this type of wine is relatively low. Many wine connoisseurs find its unique taste profile and sweetness level a bit daunting. This might explain why it's primarily enjoyed within the southeastern states, with few venturing to explore this gem outside this region.
Interestingly, while Muscadine wine is recognized to have originated in St. Augustine, the oldest vine still in existence grows in Manteo, North Carolina. The vine, discovered in 1584, is known as the scuppernong or the Mothervine by locals. It's still tended today by Manteo wine enthusiasts.
How to Enjoy Muscadine Wine
Red, white, rosé, and dessert Muscadine wines should be served chilled. Muscadine has such intense fruity flavors it can even handle being served ice-cold. Serving wine very cold is usually an easy way to dull the subtle flavors. However, because this particular wine has a lot going on flavor-wise, we recommend that you refrigerate it to improve the experience. 
As Muscadine is a true Southern drink, it only seems right to pair it with classic Southern comfort food. Try it with BBQ, ribs, pork chops, and other fatty meats. 
Sweet Muscadine wines are the perfect finishing touch to an indulgent meal. Try it on its own, or eat it alongside a sweet dessert. Sticking to the Southern theme, add a small glass of Muscadine to the side of your peach cobbler or banana pudding for a truly decadent dessert.
While there are plenty of people out there who love a glass of Muscadine wine (usually those with one hell of a sweet tooth), it's not for everyone. Many winemakers have turned their back on this unpopular wine, so you would be hard-pressed to find one outside of the southeastern United States.
Luckily, there are several wine regions producing quality Muscadine grapes. If you're anxious to try it, look out for wine from Duplin Winery or Lakeridge Winery. 
An Invitation: Dare to Try Muscadine Wine?
Muscadine is an unusual and polarizing wine with somewhat of a "love it or hate it" reputation. While it's certainly not an exclusive, expensive grape to grow, like Pinot Noir or Riesling, Americans all over the South seem to love it.
Known as a truly American grape, Muscadine is part of the diverse food history of the United States. If you're ever in the Manteo area in South Carolina, we urge you to go visit the infamous scuppernong Mothervine and see a piece of genuine wine history.
While it's not everyone's cup of tea, those with a sweet tooth shouldn't dismiss Muscadine on the count of its reputation. If you love sweet tea, candied yams, and bruised fruit flavors, this may be the wine for you. However, if you can't think of anything worse, and prefer your wines sharp, refreshing, and a little bit bubbly, our classic Brut may be more your style. Check out our shop and discover a new favorite.