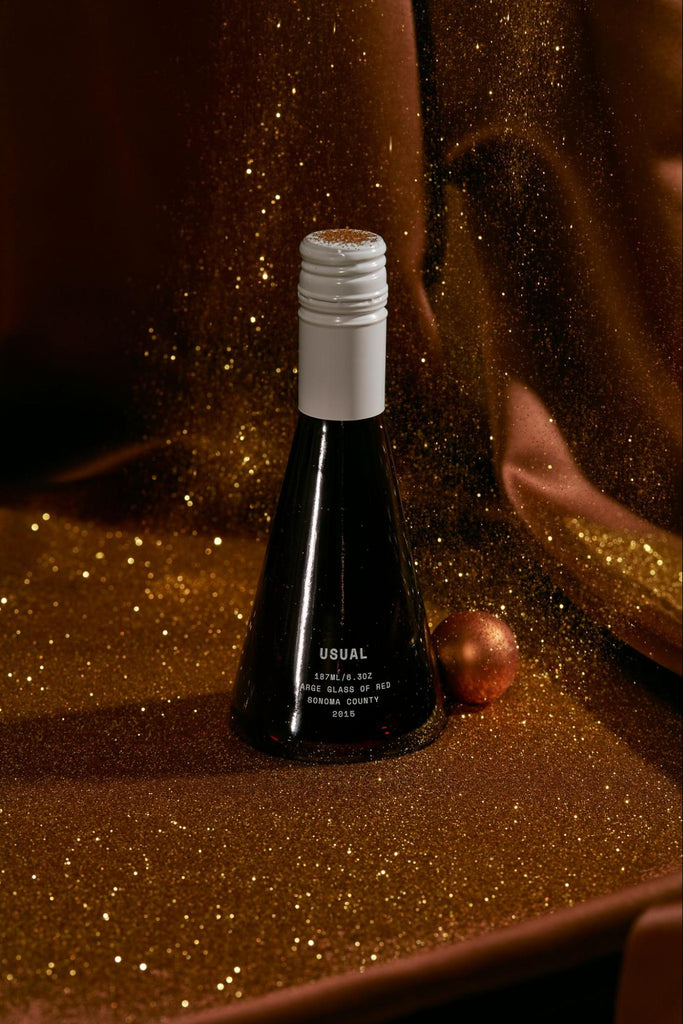 Hot Mulled Wine: A Guide on How to Serve Mulled Wine
McKenzie Hagan |
Mulled wine is about as synonymous with the holiday season as eggnog. This beloved beverage is festive, fragrant, and sure to warm you (and anyone else) on a cold winter night.
Read on to get the details on mulled wine, including a brief history and other fun facts. You'll also learn how to make this festive beverage with an easy recipe and some top tips for enjoying it during the holidays. 
What Is Mulled Wine?
Also known as spiced wine, mulled wine is a sweet and spicy alcoholic beverage typically made with red wine and a variety of mulling spices. It's traditionally served hot and is most often enjoyed during winter, particularly the holiday season.
This hot wine also has a variety of other names, including:
Krasomelo (Greek)

Glögg

(Swedish)

Glühwein

(German)

Vin chaud

(French)

Wassail

(Old English)
While mulled wine is usually made with red wine, you can also make it with white wine.
A Brief History of Mulled Wine
Most historians agree that mulled wine was invented by the Greeks sometime around the second century. Known as hippocras, it was intended to be a health tonic during the cold winter months. As the Greco-Roman empire expanded across Europe, so too did the popularity of this hot, spiced wine. 
The drink peaked during the Middle Ages, although it never went away. During the Victorian era, Charles Dickens mentioned a version of mulled wine in his timeless 1843 classic, "A Christmas Carol." Toward the end of the book, after Scrooge has had his epiphany, he talks to Bob Cratchit about giving him a raise. He says they can discuss it "over a Christmas bowl of smoking bishop!" Not surprisingly, this warming beverage became synonymous with Christmas cheer.
Mulled wine is even part of the famous Christmas carol and New Year song called "Here We Come A Wassailing." Today, you can buy pre-made mulled wine by the bottle, although making it yourself is incredibly easy and has become a fun holiday tradition for many. 
Tips for Making Mulled Wine
There are many ways to make spiced wine, whether it's simmering it in a slow cooker or in a pot on the stovetop. Work with what you've got — there's no reason for it to be complicated, time-consuming, or expensive. Here are a couple of tips to make sure you have a marvelous DIY mulled wine experience.
Choose Dry, Fruity Wines
Any table wine will be fine, just be sure to avoid sweet wines that could make the drink so cloying it sticks to the roof of your mouth. 
Instead, opt for fruity, dry red wines like Zinfandel, Merlot, Cabernet Sauvignon, Syrah, or Pinot Noir. Of course, you could get the best of the bunch with the red blend from Usual Wines, made with Syrah, Zinfandel, Sangiovese, and Pinot Noir. 
If you want to give your glögg a lighter twist, try making it with white wine. Choose one that's not too acidic as it can end up being bitter and astringent when heated. As with red wine, opt for dry whites to prevent an overly sweet sipper. Oaked Chardonnay, Viognier, and Riesling (not late-harvest) are great options.
Use Fruit Juice for Non-Alcoholic Options
For an alcohol-free spiced wine, you can replace the vino with grape juice, cranberry juice, pomegranate juice, apple juice, or a combination of these. Here's an easy non-alcoholic mulled wine recipe that's great for kids or anyone who wants to celebrate sans booze.
Mulled Wine Recipe
There's no shortage of mulled wine recipes, some of which suggest adding in a splash of brandy, cognac, or bourbon for an extra boozy boost. But spiced wine really only needs a handful of basic ingredients you can find in any grocery store. 
Even better, you don't have to be a mixologist or pro in the kitchen to make this drink, and you don't need more than 20 minutes total time to make a delicious batch of glühwein. (Seriously, it probably takes more time and effort to wrap presents.)
In just a few simple steps, you'll have a yummy drink for all to enjoy. We adapted the Sister Spice recipe, which serves four people.
Main Ingredients
Bottle of wine

3 tablespoons of honey (you can also use

maple syrup

, sugar, agave, or any sweetener of your choice)

5-6

cinnamon sticks

(plus some extras for

garnish

)

3-4 whole pieces of

star anise

8

whole cloves

 

2 oranges (one sliced for the wine, the other sliced for

garnish

)
Optional Ingredients
Other spices:

Feel free to throw in other

whole spices

such as

cardamom pods

, fennel seeds (if you like a licorice-y flavor), or freshly grated ginger. You can also whisk in

ground spices

such as cinnamon, nutmeg, ginger, or allspice if you don't have the whole version. You might even try a pinch of pepper for a little more kick. Use this guide on

how to swap whole spices for ground

. (Rule of thumb:

Start with about a third of the amount and taste as you go.)

Lemon:

A few lemon slices (or a few squeezes of lemon juice) will brighten the flavor of your wine and add a subtle touch of tartness.

Raisins:

Some

mulled wine recipes

call for raisins, so if you have a hankering for these dried grapes, go for it.

Apple cider:

Adding a cup or two of apple cider can sweeten the drink, lower the alcohol by volume, and help expand the serving size.

Extra booze:

You can spike the

wassail

bowl with cognac, brandy, bourbon, amaretto, or your favorite liqueur.
Instructions
Combine your ingredients:

In a

large pot

or

slow cooker

, pour in your wine, sweetener, cinnamon,

star anise

, cloves, and sliced orange (including the

orange peel

). Whisk gently to make sure everything is thoroughly mixed.

Simmer:

Cook the liquid on medium-high heat until it almost reaches a boil. (If you let it start bubbling, it will boil off the alcohol.) Reduce the heat to low, cover, and simmer for at least 15 minutes. You could let it simmer for up to a few hours if you have the time, but it's not necessary.

Strain:

Use

cheesecloth

or a strainer to remove and discard the

orange slices

and spices. Give it a taste, and whisk in extra sweetener if you think it needs it.

Serve:

If you're having a

holiday party

, pour the hot wine into a punch bowl and let guests

ladle

it in their glass. If you're just having a cozy night in,

ladle

it directly from the pot or

slow cooker

into your mug. Either way,

garnish

with fresh

orange slices

and

cinnamon sticks

. 
If you have any leftover mulled wine, let it cool down to room temperature, then transfer it to an airtight container. You can store it in the fridge for up to three days and reheat it when you're ready for another glass of glühwein. 
Get Cozy With a Warm Mug of Wine
Whether you're getting warm and toasty on Christmas Eve, ringing in the New Year, or just want to have a cozy night at home, there's nothing like a glass of mulled wine to get you feeling warm and fuzzy. 
Aside from its sweet, spicy flavor and sublime fragrance, the great thing about mulled wine is that it's one of the easiest holiday drinks to make. For more ways to enjoy wine, be sure to check out the Usual Wines blog.