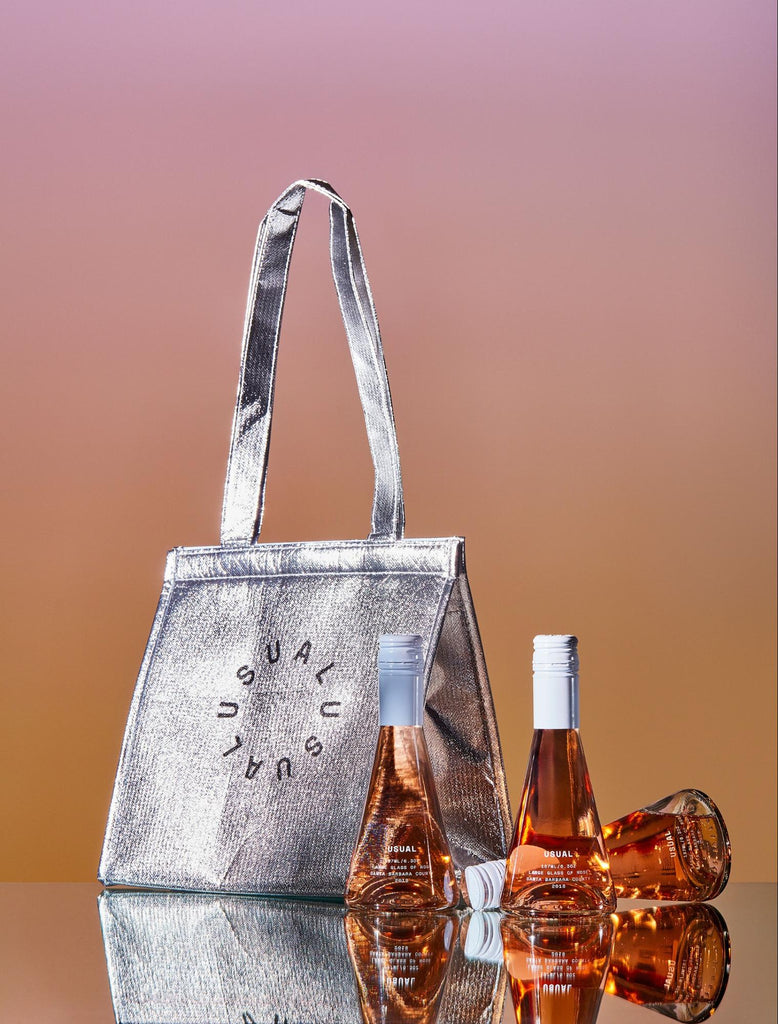 Wine Rack Hacks: Creating Your Own Homemade Wine Holders
McKenzie Hagan |
As a wine lover, you know that proper wine storage is essential for keeping your wine bottles from
going bad
. But if you don't have the space for a wine cellar or wine fridge, then it's time to get crafty. That's where this list of DIY projects comes in. 
From a wooden crate creation to a leather-accented rack, get ready to roll up your sleeves and design your own stylish storage solution no matter how little time or money you have. Here are six simple ideas for making a DIY wine rack that won't break the bank or your back! 
A Word About Wine Storage
No matter what type of wine you're storing, choose a cool, dark, and humid place that's cooler than room temperature. While most wines will eventually expire, proper storage will slow down the process and keep your wine tasting as delicious as possible. 
Also, storing your bottles of wine standing up is not ideal, particularly if the wine bottle has a natural cork top. Since cork is porous, it can dry out and shrink. When this happens, air and bacteria can get into the bottle, resulting in musty cork taint. Storing your bottles on their side will help maintain the cork's moisture by keeping it in contact with the wine. 
For more helpful info, check out this guide on the best temperature to store and serve wine. 
6 Easy DIY Wine Rack Projects 
Now that you know about the importance of properly storing wine, it's time to get to work. Keep your bottles of wine nicely organized and ready to go with these nifty DIY wine racks you can make with a little elbow grease, can-do attitude, and a power tool or two. 
1. Wooden Crate Wine Holder
You don't need much skill or time to craft this simple wine rack. To start, you'll need a wooden crate. These are readily available at craft stores or large retail outlets for about $12. Depending on the crate, you may also want to get some wood stain or paint so you can finish it to your preference. 
You'll also need some wood glue and an extra piece of wood that you can cut with a saw or have professionally cut at your local home improvement store. (Just make sure to measure the inside of the crate to ensure the wood planks will fit inside to make an X shape.) Glue the wood pieces to create an "X" inside the crate and before you know it, your new wine rack is ready for action. 
2. Barn Wood Wine Rack
You don't need to take woodworking classes to make this rustic-chic wine rack. All you need is a handful of supplies — barn wood, heavy-duty hooks, spray paint, chalkboard paint, and painters tape. Reclaimed barn wood is often sold in bundles, so see if you can buy just a single piece of wood at your local hardware store or online.
To spruce up the look of your wine display, use the tape to mark off a rectangle at the top of the board where you'll spray it with chalkboard paint (and later write the word "Wine"). Next, spray paint the hooks whatever color you like and let them dry. 
While the hooks are drying, mark the spots on the plank where you'll be screwing in the hooks. Make sure to get the right amount of hooks to accommodate however many bottles of wine you want to hold. Once you have everything in place, set your wine bottles sideways across each pair of hooks for a simple, homey wine display.
3. DIY PVC Wine Rack
For this DIY wine rack, you don't need much more than PVC pipe large enough to fit a bottle of wine, ultra-strong adhesive like PVC cement, sandpaper, and a saw. Note: If you don't have a saw, simply get the pipe cut at the hardware store. You can also grab some spray paint if you want to customize the color.
Once you have the properly sized PVC pieces in place, use the special glue to attach them. Be sure to fasten the pieces with enough glue or cement for a sturdy, lasting bond. (Sort of reminds you of your unbreakable love for wine, right?) 
The beauty of this DIY wine rack isn't just how easy it is to make, but also how versatile it is. You can make as many bottle holders as you like and use it as a countertop wine rack or place it on a tabletop, bar cart, the floor, or any space at home that could use a little flair.
4. Primitive Wine Rack
This primitive wine rack might be simple, but it has plenty of sleek sophistication thanks to its clean lines. To make this wine holder, you'll need a thick plank of reclaimed wood, dowels, wood glue, and a drill. You might also want to use a wood stain or paint to customize the board.
To begin, mark the spots on the wood where you'll cut out holes for the dowels. Then, use a drill to cut out the holes. Next, cut the dowels down to size and apply wood glue to the ends to fasten them inside the holes. After everything has been given plenty of time to dry, you can mount the wine rack to a wall or craft an easy kickstand with a hinge, rope, and a piece of wood. 
5. A-Frame Wine Rack
For a fun and fuss-free wine storage solution, give this fun A-frame wine rack a try. Along with two pieces of matching plywood, you'll need two hinges, a screwdriver, some string, sandpaper, and a power drill. 
After figuring out where you want to place the holes (make sure they're large enough to fit a wine bottle), cut the holes and sand them down to smooth the edges.
Next, attach the hinges to the top of the plywood so that both wood pieces create an A-shape. You can then determine where you want to place the string at the bottom of the frame. Drill little holes where you'll loop in the string, secure in place, and you'll have a six-bottle wine rack that's perfect for small spaces.
6. DIY Wood and Leather Wine Rack
Form and function meet with this handmade wood and leather rack that will add some rugged charm to your space while perfectly storing your wine collection. You'll need to whip out the power tools — specifically, a drill, nail gun, and miter saw — but don't let that deter you. 
To make the base, start with wood boards (pine, whitewood, or any reclaimed wood will do). After some handy woodworking guidance (there's a step-by-step video tutorial you can follow), add the leather straps and metal hardware. 
Try These Affordable Ideas to Store Your Wine
No matter how fantastic your bottle of wine is, if it's not properly stored, you might end up with a not-so-great experience. While a wine cellar or wine chiller would be ideal, they require a serious investment of space and money. Fortunately, you don't need either if you go the DIY route. 
With these crafty ideas on creating your own wine rack, you can properly store your wine bottles (on their side, please!) and spruce up your space all at once. For more ideas on how to make the most of your wine-drinking experience, don't miss the Usual Wines blog.