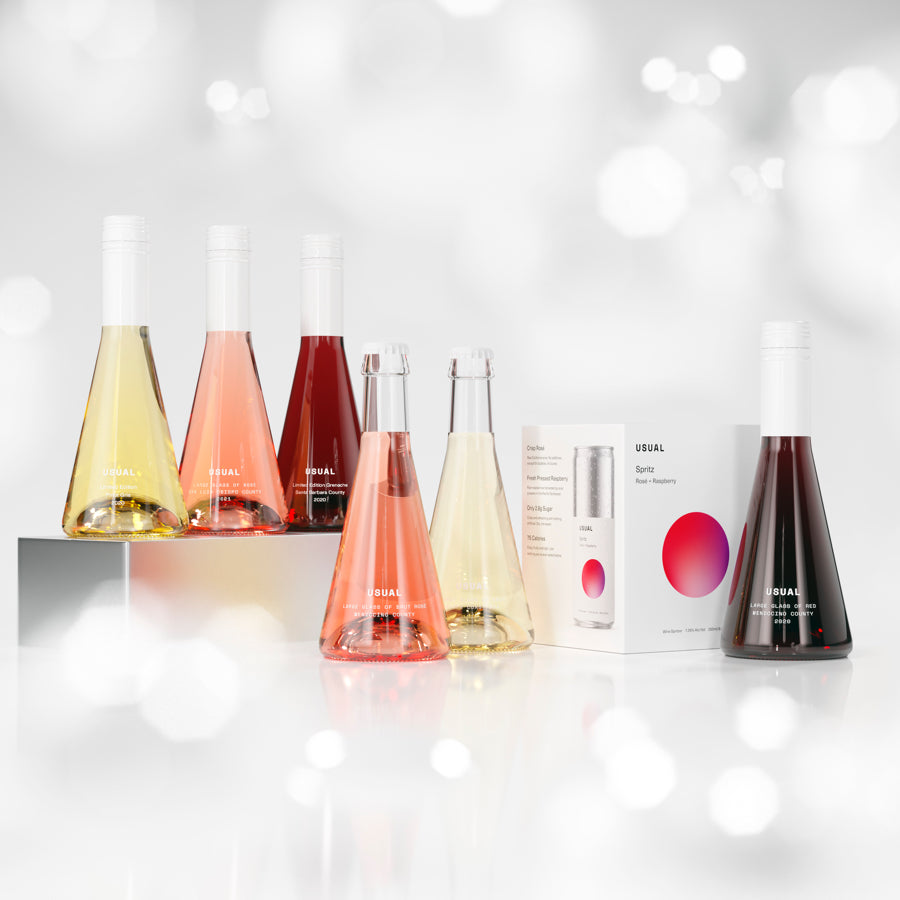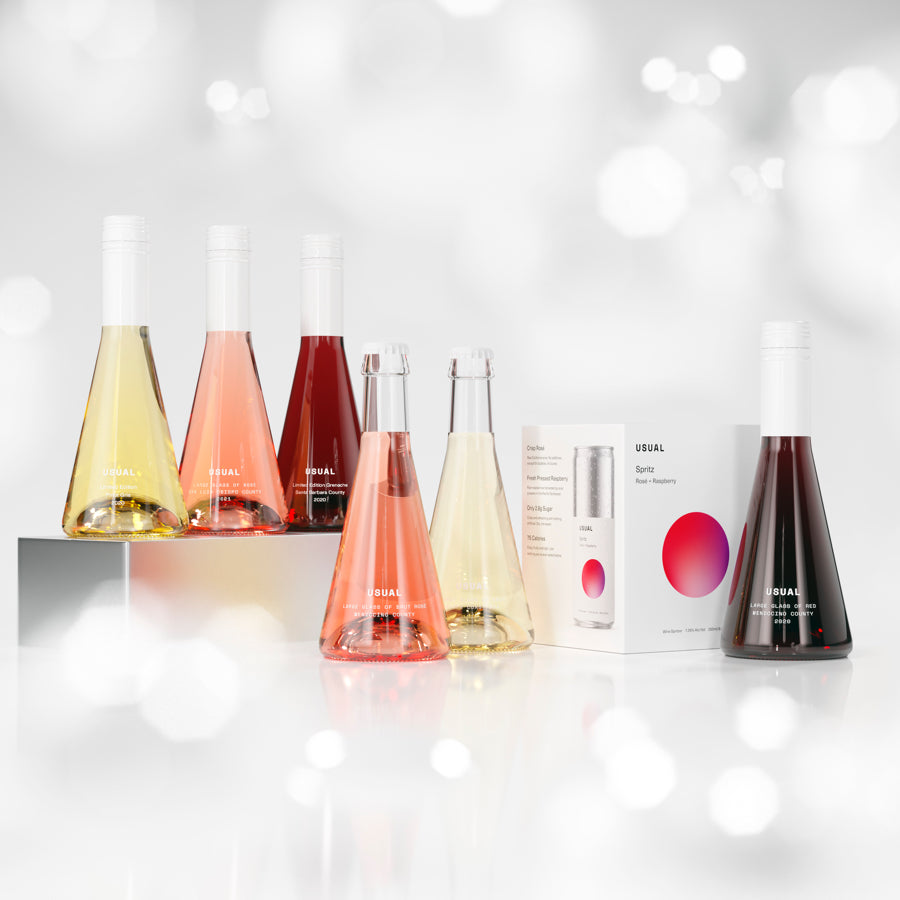 The Details
Wine 2x Red Mendocino County 2020 (6.3oz/187ml)
2x Grenache Santa Barbara County 2020 (6.3oz/187ml)
2x Rosé San Luis Obispo County 2021 (6.3oz/187ml)
2x Pinot Gris 2020 Carneos (6.3oz/187ml)
2x Brut North Coast (6.3oz/187ml)
2x Brut Rosé Mendocino County (6.3oz/187ml)
Spritz 8x Raspberry Spritz (8.5oz/250ml)

Holiday Bundle
This collection features 12 wines and 8 Spritz and ensures you will be the MVP of whatever festive event you are attending or gifting this holiday season.

Includes 2 Red, 2 Rosé, 2 Brut, 2 Grenache, 2 Brut Rosé, 2 Pinot Gris, and 8 Raspberry Spritz.
Celebrate the Holidays, as Usual. Celebrate the Holidays, as Usual.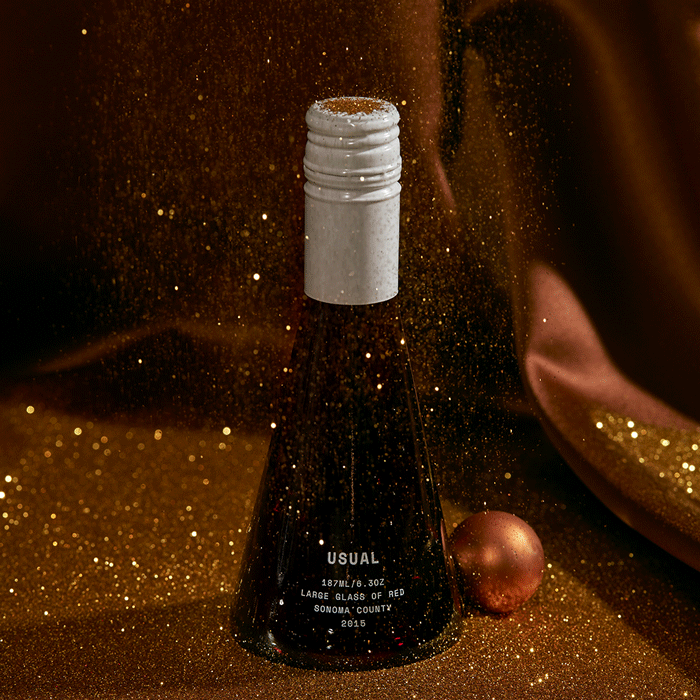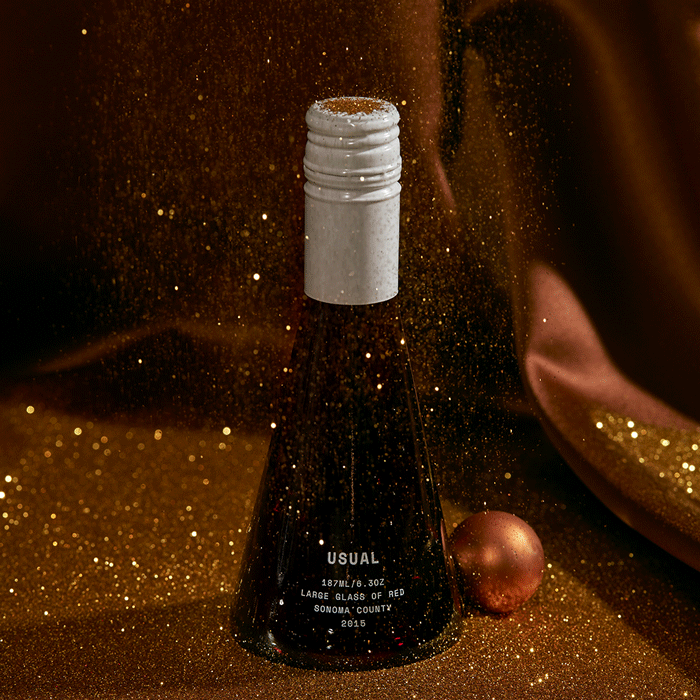 The Details
Sample the full Usual Wine collection with this Holiday Bund le and get something for everyone.
The Reds
A fruity and bright Red blend from Mendocino County and a lighter limited edition Grenache from Santa Barbara.
The Rosé and White
Crisp and easy drinking, the Rosé is from San Luis Obispo and the Pinot Gris is fruity with a long clean finish from Carneros.
The Sparkling
The Brut is dry and effervescent from North Coast and the Brut Rosé is a blush sparkling wine from Mendocino County.
The Spritz
A crisp, fruity, low alcohol spritz, in a can. Made with clean, simple ingredients - real fruit, crisp wine, bubbles, and nothing else.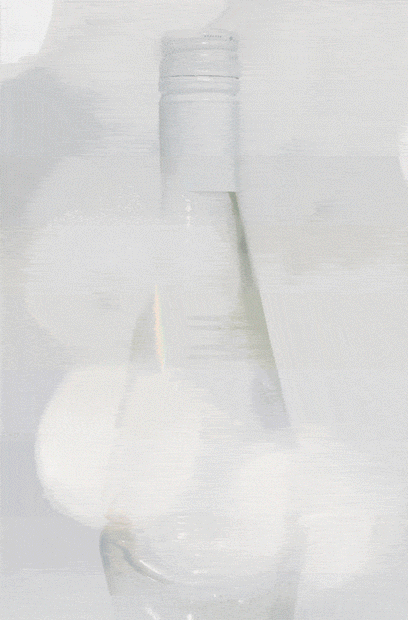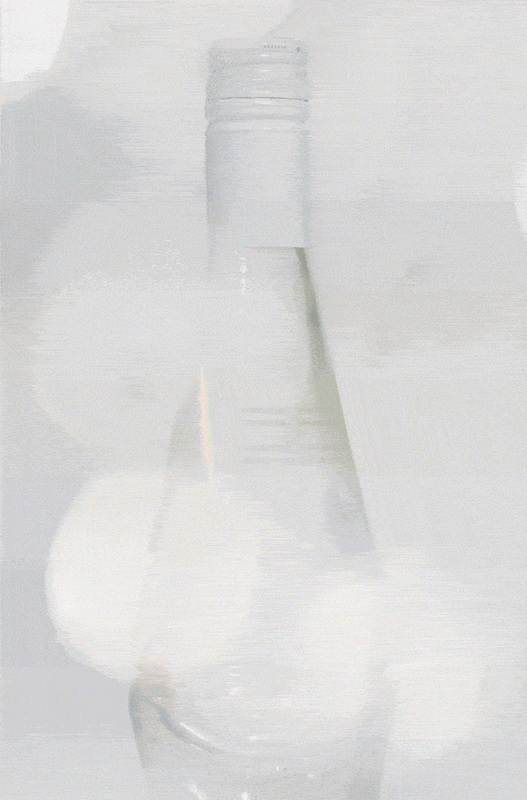 Wine to feel good about this holiday

Nothing artificial
Many wines have added flavorings and colorants, but not us. Not ever.

Fresh every time
Our generous single serve bottles ensure the freshest experience possible.

No added sugar
No reason to artificially sweeten California's best grapes

Sustainably farmed
We're helping to ensure the future of harvest year after year.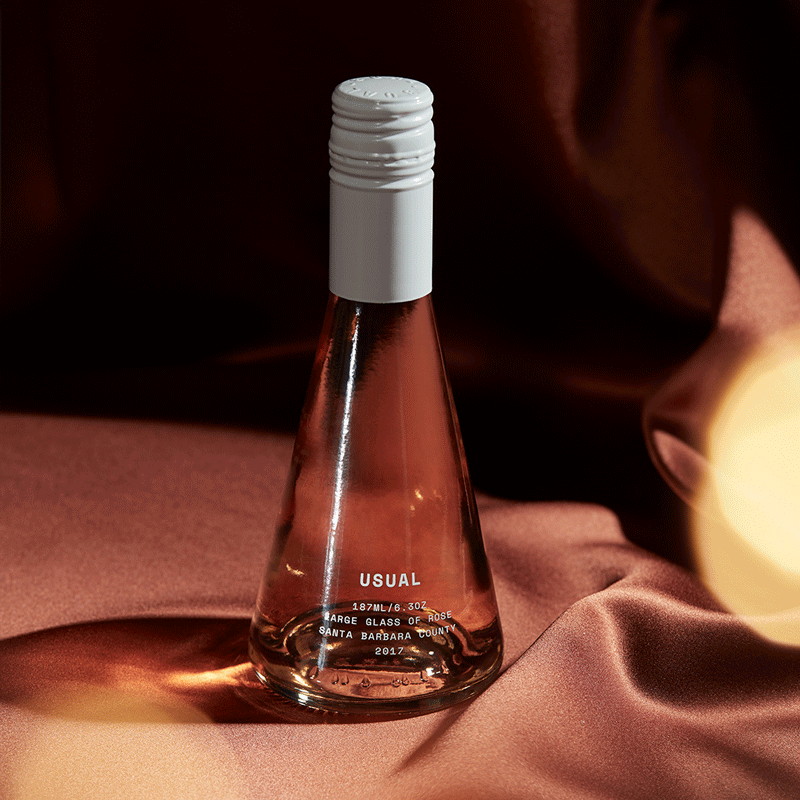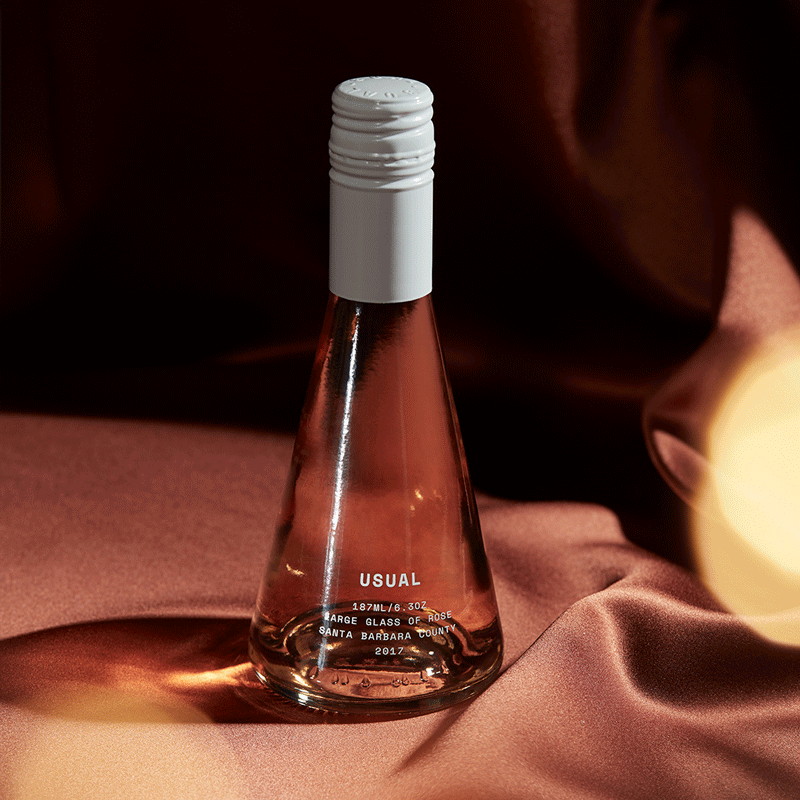 Special occasion, any occasion
Have fine wine, and drink it too. Excellent wine should be enjoyed more often, and to the last drop. Celebrate the holidays with the Holiday Bundle, because it won't last into 2024!
Reviews, as Usual